10 NWSL players to follow ahead of World Cup 2023
The NWSL's 11th season is upon us. All 12 teams will play on opening weekend, with the North Carolina Courage hosting last year's league championship runner-up Kansas City Current in the first game on Saturday.
It's a World Cup year, so players vying to fill the 23 roster spots and a seat on the plane to New Zealand will be cranking things up a notch so as to not go unnoticed by national team head coach Vlatko Andonovski.
The World Cup runs from July 20 through Aug. 20 in New Zealand and Australia, which means there's only four months left for the U.S. women's national team to solidify the right group that can win a record third consecutive title. The next U.S. women's national team tune-up games are on April 8 and 11 against the Republic of Ireland. That roster call-up will be telling.
Below is a list of 10 players (in no particular order) that fans should know looking toward this summer's tournament. Some of these players are World Cup roster locks, others are returning from injuries and fighting for an invitation, and a few of these names will be ones to keep an eye on as we think about the next generations of stars.
Sophia Smith, Portland Thorns
We've talked a lot about Sophia Smith and will keep talking about her for years to come. She's the NWSL's reigning MVP — the 22-year-old was the league's youngest player ever to win the award — and plays for the defending league champions Portland Thorns. Smith scored 14 goals in 18 games last year, the second most behind San Diego Wave star and Golden Boot winner Alex Morgan (16).
[Mallory Pugh and Sophia Smith: 'Bonafide superstars' and the future of USWNT]
But Smith has been nursing a foot injury, which has kept her out of the last two USWNT camps. Andonovski said earlier this year that Smith is in "return to play" protocol and he expects her to be back with the national team during the next FIFA window in April.
The Thorns play two matches before then, which means Smith should get valuable minutes before reporting to training camp. There's no reason to believe she won't still be a lock to start on the wing at this summer's World Cup, but she might not be 100% just yet.
Naomi Girma, San Diego Wave
If you don't know Girma's name already, get familiar. Quickly. She was the No. 1 overall draft pick by the Wave in the 2022 draft and promptly had a stellar season that allowed her to become the first player ever to win both NWSL Rookie of the Year and Defender of the Year in a single season. It will be a shock if she doesn't start at center back this summer. Girma, 22, only has 14 caps, but she's mature beyond her years.
"She's just f***ing good," Megan Rapinoe said during the SheBelieves Cup. "It's tough to step into this team at this level and immediately be a no-brainer to start. I think the last person I can think of would be Julie Ertz. The impact was just immediate with Nay. She's going to be the future of the team for a long time."
[USWNT offsetting inexperience with 'incredibly gifted' young talent]
Girma helped the Wave reach the NWSL semifinals last year, where it lost to the eventual-champion Thorns. She's in form, rarely makes mistakes and will be an exciting player to follow.
Trinity Rodman, Washington Spirit
Rodman became the youngest player drafted in NWSL history when she, at 18 years old, was selected second overall by the Spirit. She was named Rookie of the Year that season and the next, signed a contract extension that was reportedly worth more than $1 million to make her the highest paid player in league history.
Her inclusion in a starting lineup in the final SheBelieves Cup match vs. Brazil in February was notable. Not because Rodman, now 20, was on the bubble of making the World Cup roster, but it's clear Andonovski thinks highly of her and believes she can be a major contributor in matches this summer.
Rodman is still learning how to be more "ruthless" on the national team, which is something that comes with more experience. But she's got the talent and the flair to make an impact.
Kelley O'Hara, Gotham FC
O'Hara has not played for the national team since last July 11 when she started a CONCACAF women's championship tournament match against Mexico. She missed the team's next camp with a lingering hip injury and has not played for the USWNT since.
O'Hara, who is in "return to play protocol," is a two-time World Cup champion, an Olympic gold medalist and can jumpstart the U.S. attack at left back. If the 34-year-old is fit and healthy enough, one might hypothesize that Andonovski will invite her to the April camp so she can add more experience to a younger group.
Her situation, as well as that of Christen Press and Tobin Heath's, brings up something former USWNT coach Jill Ellis did four years ago. Ellis included defender Ali Krieger on the 2019 World Cup roster after not inviting her to various training camps in the lead up to add more of a veteran presence. It paid off and the U.S. won that World Cup. Maybe Andonovski will do something similar this year.
Christen Press, Angel City
Press, 34, has played in two World Cup and an Olympics, but her status with the USWNT is in limbo. The Angel City starting forward tore her ACL last June and has been working her way back. However, even without her injury, Andonovski made headlines when he explained why Press wasn't going to be selected for that month's camp, noting that it was her form and not her fitness that kept her off the roster.
Despite Press' history with the USWNT — she has 155 caps and has scored 64 goals, many in big moments — it's challenging to be a forward on the national team right now. Morgan, Swanson and Smith have been Andonovski's preferred starters, while Rodman and Rapinoe come off the bench. It's the most competitive position battle with little room for more additions.
Press has experience, but that doesn't guarantee a third World Cup trip. Andonovski did say last month, however, that any player who is healthy and in form will be considered. Perhaps getting minutes and scoring goals for Angel City early on in this NWSL season will help her case.
Tobin Heath, Free agent
Heath has been another prominent player missing from recent national team rosters due in part to a knee injury. The 34-year-old, who joined the OL Reign last summer, hasn't played for the U.S. since 2021.
Like Press, Heath has a ton of experience – winning titles in college, playing in Europe and earning 181 USWNT caps — and will be considered if she's healthy and fit.
Andonovski had this to say about her in February:
"Tobin is one of those players that has tremendous experience with the national team playing against top level teams and she's a born leader and born winner," the coach said. "She has won World Cups. She has won championships in club, college, everywhere. So anyone healthy and ready and in good form and can help this team be successful, is going to be looked at and selected for the roster for the World Cup."
Alyssa Thompson, Angel City
Earlier this month, high school senior Alyssa Thompson started her day as normal. She went to school and did her homework. But in the evening, the 18-year-old Thompson scored her first professional goal for Angel City in a NWSL preseason match. Super normal and not out of the ordinary at all, right?
Thompson, the No. 1 overall pick in this year's draft, is going to be one of the most compelling players to watch in the NWSL this season. There's curiosity surrounding the budding star, who initially committed to Stanford but decided to head straight to the pros instead as Mallory Swanson, Lindsey Horan and Trinity Rodman did before her.
While she probably won't make the World Cup roster this summer — Thompson did earn her first two caps against England and Spain last fall — Andonovski is easing her into the senior national team.
"We do understand that she is young and for her, the most important thing right now is just to get into the system and learn every time she is in the environment," Andonovski said in October.
Midge Purce, Gotham FC
We've talked about the competition amongst the forwards and Purce is also in the mix. While she had a down year in 2022 and was in and out of national team camps, she's determined to play in her first World Cup.
Purce, 27, led her club in scoring with nine goals in 2021 and finished second in the Golden Boot race. Then last year, she only had three goals. She scored two in 11 USWNT matches in 2022, but was left off the roster for the final four games of the year. Andonovski cited a "dip in form" at the time, but assured her that didn't mean she was off the roster.
Purce has been called in for both camps so far this year, playing in two New Zealand matches (including one start) and the SheBelieves Cup game against Canada. While she's on the World Cup roster bubble at the moment, the Harvard grad will try to strengthen her case as the NWSL season begins.
Tierna Davidson, Chicago Red Stars
Davidson sort of made her return to the USWNT during the SheBelieves Cup when she trained with the team in Orlando, but did not play in any games. The 24-year-old has been MIA while recovering from a torn ACL, which she sustained during a Red Stars practice one year ago, and is still in the "let's wait and see" category as it pertains to a World Cup roster spot.
Davidson, who was the youngest player on the 2019 World Cup roster, also has to worry about players who have stepped up in her absence. Girma and Alana Cook have become regulars in the rotation and have gotten comfortable playing with captain Becky Sauerbrunn at center back. Davison, of course, played with Sauerbrunn during the Tokyo Olympics. Then there's Emily Sonnett, who returned to play in January after a six-month layoff due to a foot injury.
Can Davidson get some quality minutes for the Red Stars and make a push?
Taylor Kornieck, San Diego Wave
Kornieck, 24, scored a goal in her first cap last June in a friendly match against Colombia. Since then, she's been invited into every USWNT camp (though she missed the European trip last October with an ankle injury) and seems to have a good chance in making her first World Cup roster.
Kornieck adds a different element to this team with her size. At 6'1″, she's the tallest field player in USWNT history and has a significant height advantage on set pieces. Think Abby Wambach in aerial duels, except Wambach was 5'11".
Andonovski has used Kornieck as a defensive midfielder with the national team, but she actually plays more of a connecting midfielder with the Wave. Andi Sullivan is a regular No. 6 starter alongside midfielders Lindsey Horan and Rose Lavelle. And even though this isn't Kornieck's natural position, she could find herself playing there a bit this summer.
Top stories from FOX Sports:
FOLLOW Follow your favorites to personalize your FOX Sports experience
United States
NWSL
---
FIFA WORLD CUP WOMEN trending
---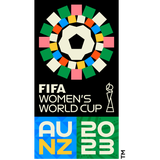 Get more from FIFA Women's World Cup Follow your favorites to get information about games, news and more
---