2023 NBA playoffs betting nuggets: Kings make history, sportsbooks rooting for them
The last time that the Sacramento Kings were relevant in April, George W. Bush was in the midst of his second term as president. Phil Mickelson was slipping on his second Masters green jacket. And Joakim Noah had just led Florida to an NCAA championship victory over UCLA.
It was 2006. That's the last time Sacramento reached the postseason. Now, finally, the Kings are again part of the NBA playoff odds market. But bookmakers aren't anticipating a long stay for the Kings, despite Sacramento's third-place finish in the Western Conference.
Savvy NBA bettor Rick Camp and WynnBet senior trader Motoi Pearson help dive into the Kings' situation and much more heading into the first round of the NBA playoffs.
Let's get into the playoff fun.
Respect the Champs
The Kings come into the playoffs as one of the season's best stories. They were 250-1 to win the Pacific Division before the season began and got to as long as 400-1 in November. Sacramento defied all odds finishing third in the West, but can they keep the magic going this postseason?
The Golden State Warriors are the West's No. 6 seed in the playoffs while Sacramento is No. 3. But Steph Curry and the Dubs – defending their NBA championship – are solid -295 favorites at WynnBet to advance (-250 at FOX Bet).
Even with home-court advantage, the Kings are +240 (+210 at FOX Betl) to take the best-of-seven series, which opens Saturday night in Sacramento.
Camp understands why but isn't necessarily counting out the Kings.
"The Kings are fascinating as an extreme test case of how much the playoffs are more about offense than they have been in the past. Sacramento was the best watch game in and game out this season, but part of that was because they played in so many high-scoring games due to their lack of defense," Camp said. "What concerns me in the Kings' series against the Warriors is how often they give up high-quality shots – and wide-open high-quality shots."
Camp noted that Sacramento has the 24th-ranked defense in the NBA and allows the fourth-highest effective field-goal percentage – a metric measuring the effectiveness of 2-point and 3-point shots. The reason for the Kings' woes with that metric are "largely because of how open shooters were and how they were able to get their shots in rhythm," Camp said.
"With that said, the Kings absolutely have a chance in the series, if the Warriors cannot get stops against the best offense this season. Draymond Green may have to play more on the ball than he'd generally like, with Domantas Sabonis running the Sacramento offense. I'm not taking the Kings in the series, but acting like the Warriors are infallible, and the Kings are hopeless is overstating it."
From an oddsmaker's perspective, Pearson said WynnBet wouldn't mind the Kings not only advancing but ultimately making a long playoff charge. For the moment, a Warriors run wouldn't hurt the book, either, though that could certainly change.
"The Kings and Warriors look to be solid results for us if they win the championship. But somehow, we'd take a loss to Sacramento and not Golden State if the Kings win the West. What a world," Pearson said. "If Golden State got out of this series, we'd have to be careful to not take a pile of Warriors bets to win the West/NBA championship, just from the popularity of the defending champs looking to make another run."
Lakers & Warriors picked to win 2023 NBA Finals in latest playoff prediction
Nick Wright, Chris Broussard and Kevin Wildes make their 2023 NBA Playoff predictions.
Cleveland Rocks
Among the first-round series, the Eastern Conference 5-vs.-4 matchup of New York Knicks vs. Cleveland Cavaliers has Camp's attention. He likes a different angle for wagering on who wins the best-of-seven clash.
"My favorite series bet is the Cavaliers -1.5 games, at +105," Camp said, while noting that Cleveland starters have a net rating of +7.8 this season, per Cleaning the Glass.
"Shortened playoff rotations work in Cleveland's favor. When the Knicks have met the Cavs, it's been the Knicks' bench that's made the biggest difference. Jarrett Allen missed two of the Cavs' losses to the Knicks, and in the other loss, New York won by two but needed to shoot over 50% from deep."
Also worth noting: Knicks forward Julius Randle is dealing with an ankle injury.
"With the effectiveness of Randle in question to start the series, along with Cleveland being the better team all year long and having the most dynamic scorer in the series in Donovan Mitchell, there is more room for error for Cleveland, game in and game out," Camp said.
Are Golden State Warriors in perfect position to make another title run?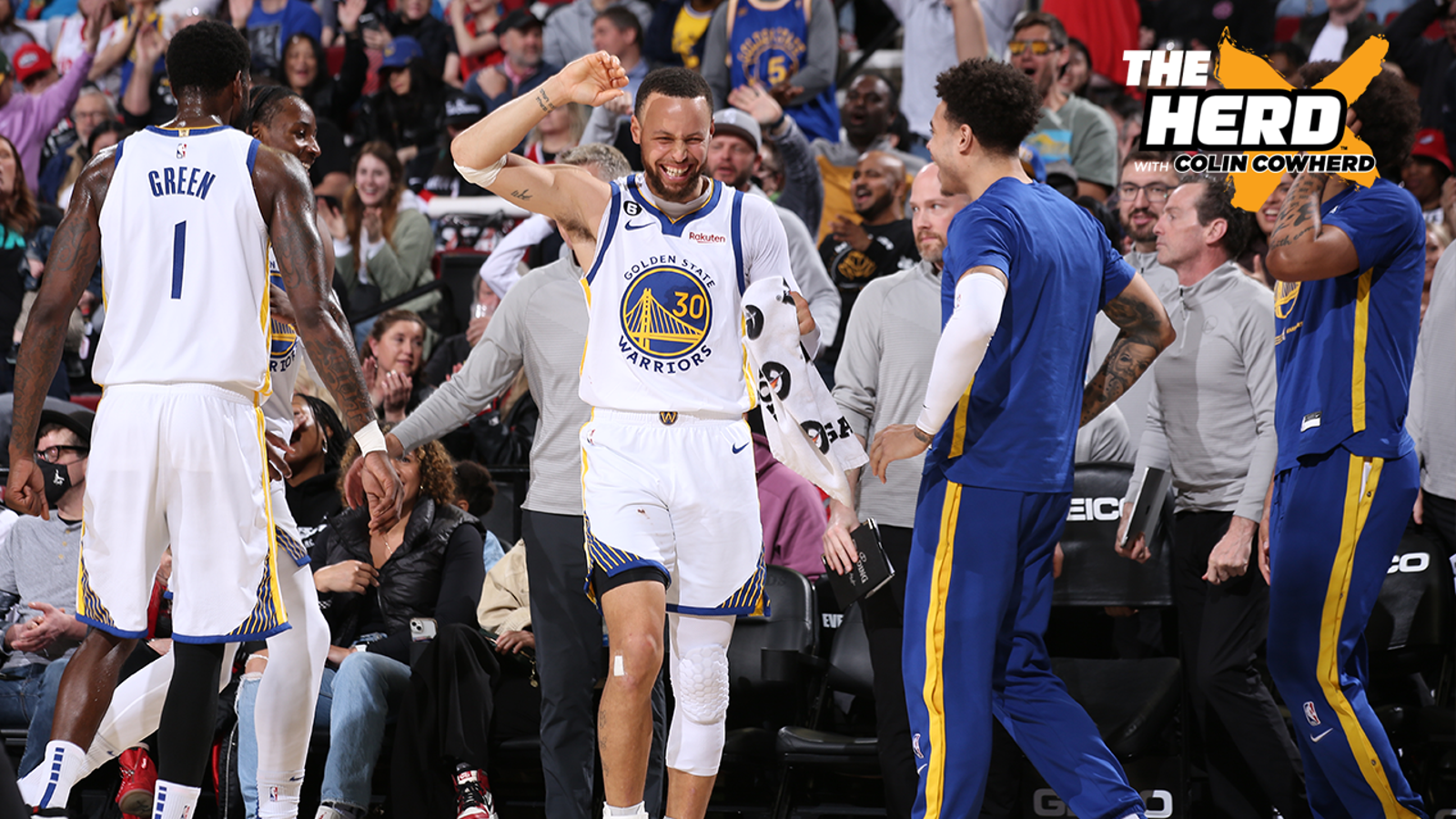 FOX Sports NBA analyst Ric Bucher joins Colin Cowherd on The Herd to discuss the latest news in the NBA.
Top of the Props
Even more to Camp's liking are player prop bets, which doesn't change during the playoffs, particularly for Game 1s.
"A vast majority of my handle in the playoffs is going to be on game-to-game player props," he said. "The lines are sharper in the playoffs, with fewer variables in rotation and motivation — especially early in a series, if you know a player or team's tendencies when facing an opponent that plays a certain style. A couple of angles I'm looking at for Game 1s are Devin Booker Over assists and Evan Mobley Over assists."
Booker, the standout Phoenix Suns shooting guard, averages 5.5 assists per game. But the LA Clippers will likely be much more concerned with his scoring prowess as Booker averages 27.8 points per game.
"Teams are going to try to get the ball out of Booker's hands," Camp said. "So he will be in more opportunities to make some direct passes out of double-teams for assists, or just in the normal flow of the offense when given the opportunity. Booker is averaging 6.9 assists in games with Kevin Durant, and his prop has generally been lined at 5.5."
Meanwhile, power forward Mobley is averaging 2.8 assists per game for the Cavaliers. But he's dished out at a better rate as the season progressed.
"With Mobley, he is not as directly a part of the offense but has gone Over his usual assists prop of 2.5 in every game against the Knicks this season," Camp said. "With better defensive effort and more rotations, Mobley will be dared to make decisions, and his ability to do so has been part of his offensive development. Mobley's assists are up after the All-Star break, from 2.7 to 3.5."
Built for the Futures
As Pearson noted above, a Kings championship – unlikely as it might be – represents a great outcome for WynnBet. More interesting, though, is the position WynnBet finds itself in with the Denver Nuggets and Milwaukee Bucks.
"Nuggets and Bucks would be awesome results for the house. As both are No. 1 seeds, we are proud of that," Pearson said of how WynnBet managed its position on the conference leaders.
On the flip side are the Boston Celtics. Boston was the favorite much of the season in odds to win the NBA championship and is currently the +300 No. 2 choice at WynnBet (+350 at FOX Bet), behind Milwaukee (+250, +240 at FOX Bet). Pearson said that with the recent opening of both retail and mobile betting in Massachusetts, WynnBet has seen "a pile" of money on Celtics championship futures.
"In reality, if we can just dodge the Boston Celtics winning the title, that would be great," Pearson said.
Sharp Advice
Something to keep in mind as you wager on the NBA playoffs is that there can be multiple ways to pursue what you might see as likely outcomes.
Said Camp: "When you have a position that you believe in and want to bet on, make sure you are betting it the smartest way. That could mean betting series-by-series, rather than taking a conference or championship future. Or possibly betting the player most likely to win MVP of the conference finals or NBA Finals, instead of the team future, if there are better odds."
Camp added that it's advantageous to know how willing a coach is to change his player rotation when the matchup calls for it. As an example, he cited the Atlanta Hawks' 116-105 Tuesday night upset of the Miami Heat in the play-in round.
"One that benefited me in the play-in was knowing that [Hawks coach] Quin Snyder will roll with Saddiq Bey over John Collins, if Bey is shooting well," Camp said, pointing out how much Snyder values shooting and spacing. "Bey is also the replacement when Collins or De'Andre Hunter get in foul trouble. Both circumstances hit [Tuesday].
"And in a positive matchup from 3-point range, Bey played 33 minutes, hit only 33% of his [3-point] attempts, but still went Over."
Indeed, Bey's Over/Under on made 3-pointers was 1.5, and he went 3-for-9 from beyond the arc.
"Another example to keep an eye on early in the Knicks-Cavs series is the leash Isaac Okoro will have in Cleveland, if he is not shooting well," Camp said. "His defense is needed, but the spacing is essential offensively, so Caris LeVert could be a swing piece."
I Like Big Bets and I Cannot Lie
There's not much to report yet on big bets in the NBA playoffs, but one Caesars Sports customer fired on both of Wednesday's play-in games. And it was a rough evening:
$76,000 on Thunder-Pelicans Under 226.5 (loss, Thunder win 123-118, 241 total points)

$45,000 on Raptors -6 vs. Bulls (loss; Bulls win 109-105)
A couple more NBA bets Caesars noted:
$20,000 on Knicks +175 to win their first-round series vs. Cavaliers (potential profit $35,000)

$69,000 on Lakers moneyline -355 vs. Timberwolves in Tuesday's play-in (bettor profits $19,437)
Most of us won't be plowing that kind of cash into the NBA playoffs, and rightfully so. Never bet more than you can afford to lose, you know? Enjoy the upcoming games.
Patrick Everson is a sports betting analyst for FOX Sports and senior reporter for VegasInsider.com. He is a distinguished journalist in the national sports betting space. He's based in Las Vegas, where he enjoys golfing in 110-degree heat. Follow him on Twitter: @PatrickE_Vegas.
Top stories from FOX Sports
Play FOX Super 6 every week for your chance to win thousands of dollars every week. Just download the Super 6 app and make your picks today!
---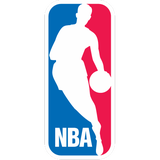 Get more from National Basketball Association Follow your favorites to get information about games, news and more
---