A voyage into the darkness with Aaron Rodgers
Heading out of the Super Bowl and into the long offseason, there is no gift in football quite like an Aaron Rodgers "here's what I'm doing this summer" storyline, especially when it has nothing to do with football and everything to do with exacting excruciating punishments on his own body and mind.
Unless you've spent the last several days in a darkness retreat, deprived of all sensory stimulation and outside news, you'll know that Rodgers will soon spend several days in a darkness retreat, deprived of all sensory stimulation and outside news.
Cue the jokes.
You'll have heard a bunch of them by now, with darkness humor having taken over the National Football League's chatterverse, painful puns and witty wisecracks that you could listen to all day or night, though I guess night and day are essentially the same thing if you're in a spot where it's just dark all the freaking time.
Amid everything going on with Rodgers – and the reality that uncertainty reigns in regard to whether he has a future in Green Bay or somewhere else, or walking the earth seeking enlightenment – it must also be noted that this is the most Aaron Rodgers of all Aaron Rodgers things.
Dude's going to ensconce himself in pitch-black for half a week while he decides if he likes the look of $59.6 million a year to return to the Packers? Well yeah, of course he is.
Aaron Rodgers to Raiders 'would be a dream scenario,' according to Davante Adams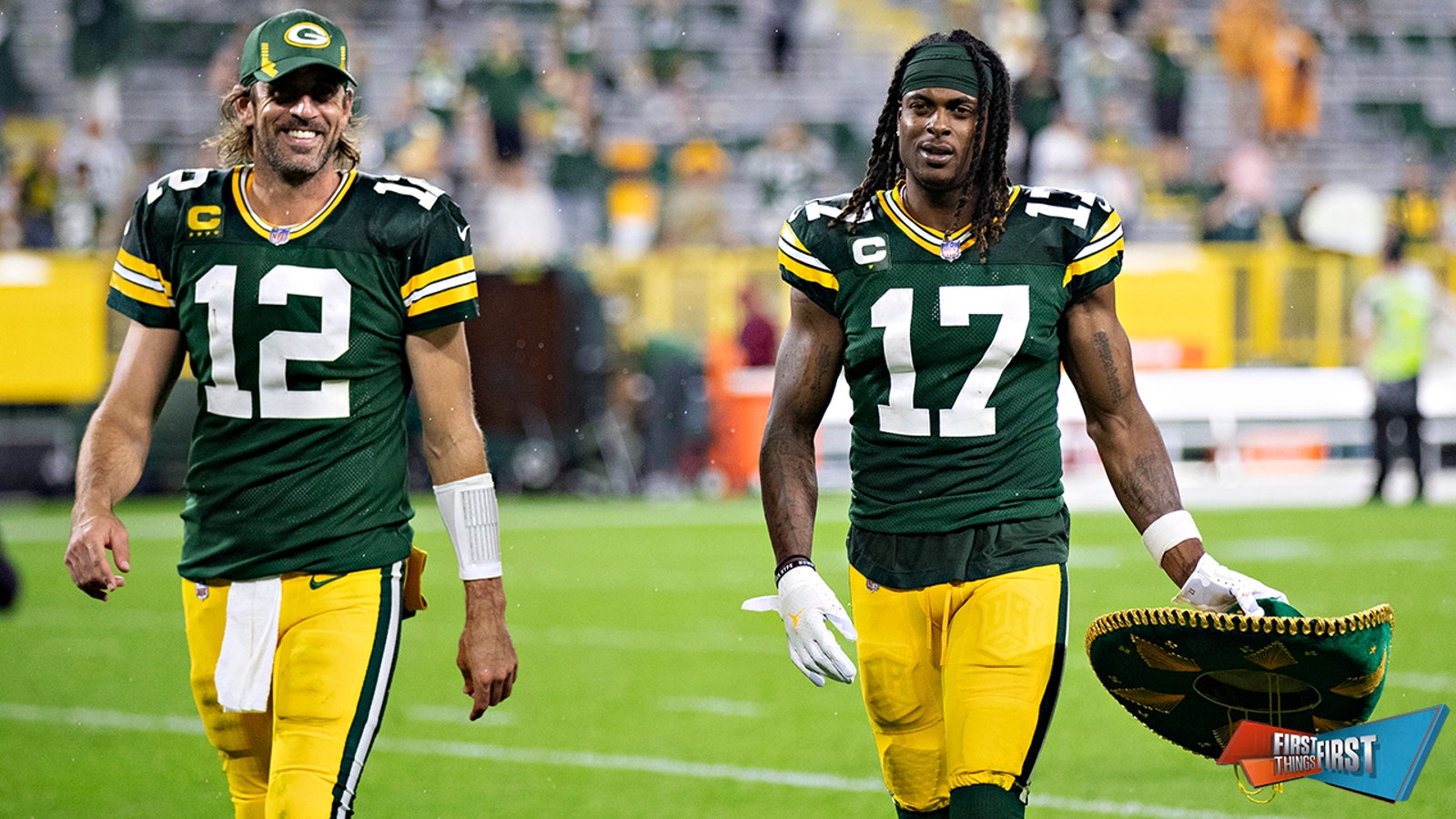 Nick Wright, Greg Jennings, Kevin Wildes and Chris Broussard discuss Las Vegas WR Davante Adams' latest pitch.
For a guy who has spent recent summers puking and pooping and starving and hallucinating in the name of inner wellness, this might actually be one of the tamer options he has undertaken, and if nothing else, he'll have chance to have a darn good think while it's so unlit and quiet and devoid of other entertainment.
What's there to think about? Quite a lot. The universe's existential questions should get him through the first couple of days, but surely it can't be long before the meditative methods pass his thought process along to football matters.
[Aaron Rodgers next team odds: Lines for retirement, Raiders, Jets]
Rodgers has said he doesn't want to be part of a reboot, and there'd be no point in Green Bay keeping the highest-paid QB in football if that was the direction they were headed. Just spin along with Jordan Love and get on with it.
On Tuesday, Rodgers made some remarks on "The Pat McAfee Show" that could be taken either way, and Rodgers loves leading the media and the public on a merry dance because, well, there's no because, he just does.
"Eighteen years, man," Rodgers said. "[Green Bay's] always going to be home."
Make of that what you will.
The oddsmakers have the Raiders top of the list of likely places for him to start next season, ahead of the Packers and the Jets, and there is no question that either Las Vegas or New York would roll out the red carpet and take their chances on the ability of a four-time league MVP to lead them out of the doldrums.
Should Jets want Derek Carr or Aaron Rodgers next season?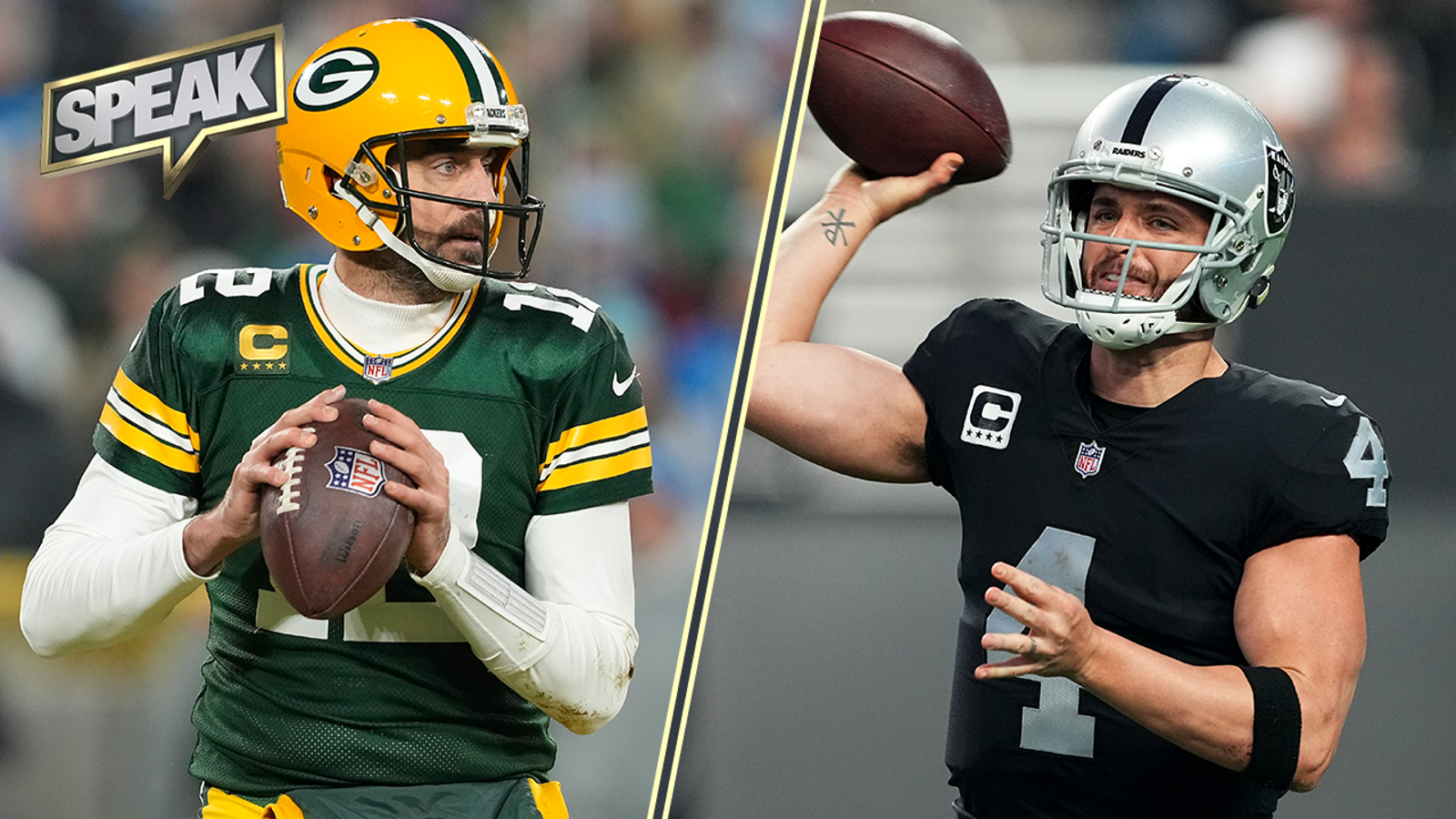 Emmanuel Acho, Joy Taylor and David Helman discuss.
They say that when you go into retreat like this, it is possible to remember all kinds of stuff you'd previously forgotten, though Rodgers will need no reminding he's ended 12 straight postseasons empty, and will surely want to be in a place where he's got better pieces around him than he had last year in Wisconsin.
In Sin City, old pal Davante Adams awaits, who continues to publicly and not-so-subtly invite Rodgers to come on board. The Jets, with the Zach Wilson experiment having proved truly unfruitful, have an exciting young core on both sides of the ball.
But this is Rodgers and anything might happen. Heck, who knows what the deep part of the subconscious is capable of telling someone after it's spent nearly 100 hours robbed of the basic human default condition of looking at a smartphone?
Maybe voices come to Rodgers in the jungle, or desert, or wherever his retreat will take place, and whisper "Washington" or "Indianapolis" or "just stay here and forget this football thing."
He couldn't do that could he? Walk away from all that money and the thing he's done at the highest level for so long? And – here's the real kicker – deprive football fans of our favorite summer fuel, which for the last three years has largely revolved around wondering what Rodgers is going to do next?
It's OK everyone, if it does happen that way, we can handle it. We've got the blueprint. Just breathe deeply, feel the love, and turn off the lights in 3, 2, 1 …
Martin Rogers is a columnist for FOX Sports and the author of the FOX Sports Insider newsletter. Follow him on Twitter @MRogersFOX and subscribe to the daily newsletter.
Super Bowl coverage:
Top stories from FOX Sports:
FOLLOW Follow your favorites to personalize your FOX Sports experience
Aaron Rodgers
Green Bay Packers
National Football League
---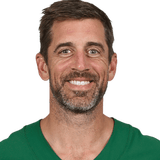 Get more from Aaron Rodgers Follow your favorites to get information about games, news and more
---
---