Aaron Judge homers, breaks fence to rob extra-base hit as Yankees topple Dodgers

LOS ANGELES — When the week began, Aaron Judge gracefully reached over the right-field wall at T-Mobile Park in Seattle to rob a home run. On Saturday, he did not grant the same gentle treatment to the right-field wall at Dodger Stadium.
The strapping 6-foot-7-inch right fielder added to the Yankees' lead when he demolished a baseball 113.7 mph off the bat for a solo homer, then saved the Yankees' 6-3 win when he destroyed the right-field wall in the eighth, sprinting full speed through the visiting bullpen fence to rob J.D. Martinez of extra bases.
Yankees' Aaron Judge makes an OUTRAGEOUS catch to rob J.D. Martinez of a base hit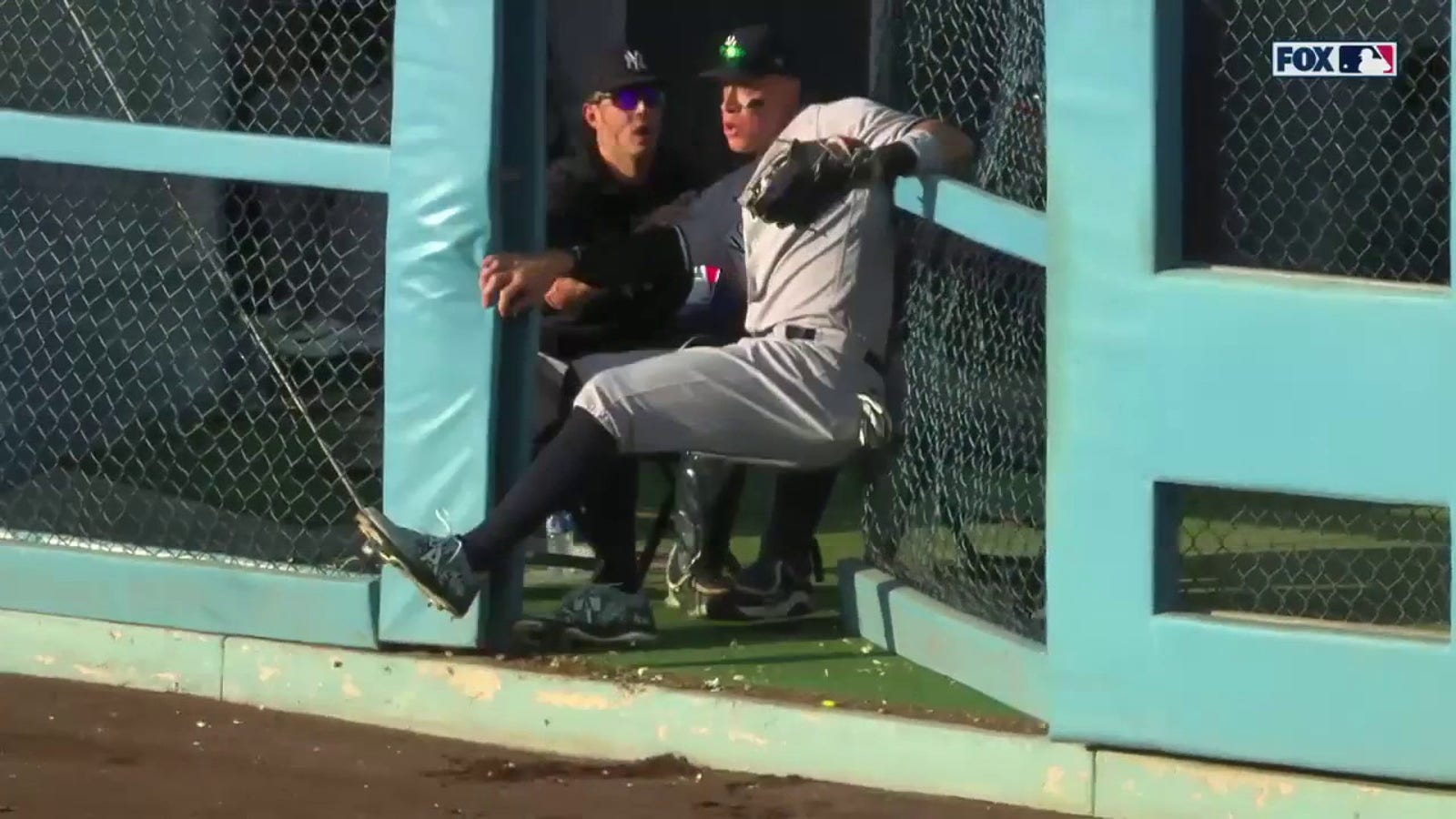 "I do try and tell myself every now and then to appreciate what you're watching," Yankees manager Aaron Boone said.
Boone had a good angle of Martinez's deep drive and could tell Judge "had a decent beat on it," but his heart skipped a beat as the reigning MVP went flying through the fence.
Two words were going through Boone's head as he watched Judge meet the wall: "Oh no."
After the play, Boone jogged out toward right field to check on his superstar right fielder. Judge tried to motion to his manager that he was fine, though Boone insisted he was really running out to deliver a different message.
"I just wanted to tell you," Boone said to Judge, "what a great catch it was."
The force of the impact broke the latched gate open, causing Judge to stumble through and a delay to temporarily halt the game. Boone said that Judge banged his foot on the play, though Judge insisted afterward that he was fine.
"I think the fence got most of it," he quipped.
He took a knee during the delay, which he insisted was because he was tired of standing and waiting for the umpires' decision. Max Muncy was on first base when Martinez sent the deep drive toward right field. While Judge's teammates were concerned for his well-being after the play, Judge was more concerned with Muncy getting awarded second base.
"It's not like I tumbled over and went out of play," Judge tried to explain. "The fence broke. I still got an issue with that if they would've scored."
They did not.
Muncy got to third base in the inning, but Yankees reliever Michael King recorded the next two outs to escape unscathed.
The sensational catch was a reminder of all the ways Judge, who graded out above-average defensively in both center field and right field during his 62-homer season last year, can impact a game. This week alone, he already has four homers and two highlight-reel catches at the wall.
On Saturday, both the homer and the catch made a difference.
"There's not a weak part of his game," starter Gerrit Cole said. "For being such a dynamic offensive hitter, it's just, gosh, what a blessing to have him on my team."
At the time of the catch, Cole was watching in the cold tub.
The Yankees starter was removed from the game after six innings at just 80 pitches after dealing with cramping in his legs. The Dodgers struck immediately after his departure. The next four batters all reached base, including two singles and a triple that cut the Yankees' lead to two runs. The damage could've been far worse, but lineouts from Mookie Betts and Freddie Freeman and a Will Smith strikeout got New York out of the jam.
One inning later, the Dodgers threatened again.
Muncy struck out swinging, but the ball got by catcher Jose Trevino, whose throw to first base hit Muncy's back. Martinez represented the tying run when he sent the deep drive toward right field. The 362-foot out would've been a home run at 17 ballparks. It had an .890 expected batting average.
With Judge tracking it down, it didn't matter. Judge's catch ended Martinez's hitting streak ended at 16 games and helped the Yankees tie the series.
"Thankfully, it was that part of the wall where it had some give," Judge said. "I think that saved me quite a bit. If it was a solid wall, we might be saying a different story."
Rowan Kavner covers the Dodgers and NL West for FOX Sports. He previously was the Dodgers' editor of digital and print publications. Follow him on Twitter at @RowanKavner.
FOLLOW Follow your favorites to personalize your FOX Sports experience
Aaron Judge
New York Yankees
Los Angeles Dodgers
---
MLB trending



Freddie Freeman's 'stubbornness' igniting Dodgers, making him as good as ever


The college baseball team shattering HBP records is playing for the D-III World Series


Patrick Mahomes shows off skills at Royals celebrity softball game





Reds' Elly De La Cruz is MLB's top prospect and a unicorn, and he's almost here


MLB awards picks: Favorites, contenders, dark horses for MVP, Cy Young, ROY


What we learned in MLB this week: Rookies keeping Mets, Giants, Guardians in playoff hunt





How the Texas Rangers became MLB's top — and a potentially historic — offense


Red Sox lefty Chris Sale back to injured list with sore shoulder


2023 MLB All-Star Game: Voting, rosters, starting lineups, more

---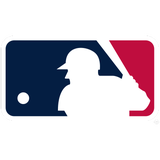 Get more from Major League Baseball Follow your favorites to get information about games, news and more
---