Adley Rutschman's first Seattle HR a far folktale: 'When it hit the windows, it was still going up'
SEATTLE — It's the kind of home run people still talk about.
The type that elicits a visceral reaction or a string of four-letter words when recalled by any of the lucky souls who saw it live. There is no broadcast video, no recorded distance or exit velocity. All that remains of Adley Rutschman's window-clattering tank job at T-Mobile Park during his junior year of college in 2019 is a few pictures, some tweets, a grainy crowd video of the swing and a trail of eye-witness stories that sound like folktale.
"It was one of those home runs where everyone kinda just looks at each other with big eyes," former Oregon State infielder Matthew Gretler said. "It shouldn't be physically possible to hit a baseball like that."
On Monday night in Seattle, Rutschman will seek to relive that mythic moment as one of eight contestants gunning it out in the Home Run Derby. His dad will pitch to him, with tons of family and friends in attendance, in the stadium he grew up dreaming about playing in, on the diamond in which he's already shined.
Born and raised in Portland, Oregon, the Orioles' All-Star catcher made regular trips to Seattle with his family to watch the Pacific Northwest's only big-league team. When he was 8 years old, Rutschman played at what was then Safeco Field as a participant in MLB's Hit Pitch and Run program. Ten years later, as a high school senior, he participated in the Mariners' pre-draft workout day ahead of the 2016 MLB draft and was selected by the club in the 40th round, but opted to attend Oregon State.
Those were his only Safeco Field/T-Mobile Park on-field experiences before March 8th, 2019. That night, Rutschman's defending national champion OSU Beavers took on the Minnesota Golden Gophers as part of an early-season tournament held at the closest MLB yard.
The circumstances were far from perfect for a myth-making long ball.
For whatever reason, the retractable roof was open that night, exposing the players to a typically misty, chilly and overcast spring evening in Seattle. It was bad hitting weather, to say the least. To make matters worse, starting for the Gophers that night was future No. 3 overall pick Max Meyer, who was cementing his status as the top pitcher in his draft class. Through five innings, the current Marlins prospect lived up to the hype, dicing through OSU's lineup like a samurai sword through mushy banana.
And then the switch-hitting Rutschman stepped to the plate in the sixth with a runner on.
"Once it landed, there was a 2-3 second period of silence because nobody thought it would travel that far," former Oregon State pitching coach Nate Yeskie said.
"It was easily one of the furthest balls I've ever seen," remembered former Gopher pitcher JP Massey, who was warming up in the bullpen at the time of the blast.
In a flash, the ball rocketed over the lower bowl in right field before clanging off the windows lining T-Mobile Park's second deck. A gargantuan shot, to a far-flung part of the yard that only a handful of big leaguers have ever reached.
But the long ball wasn't simply Adley's pure talent taking over. The summer before, Rutschman caught Meyer on Team USA's college national team. Adley had a good feel for Meyer's stuff and approach. The pitch before his cacophonous moonshot, Rutschman fouled a hanging slider straight back, not expecting Meyer's devastating breaker to back up. The next pitch, he got a sharp one and was more than ready.
Now, four-plus years later, and just one day after sending a ball 461 feet into orbit in Minnesota, he'll seek to reach and even surpass his previous work in the sport's most joyous and awe-inspiring evening.
'I grew up coming here' – Orioles' Adley Rutschman on playing in the 2023 Home Run Derby in Seattle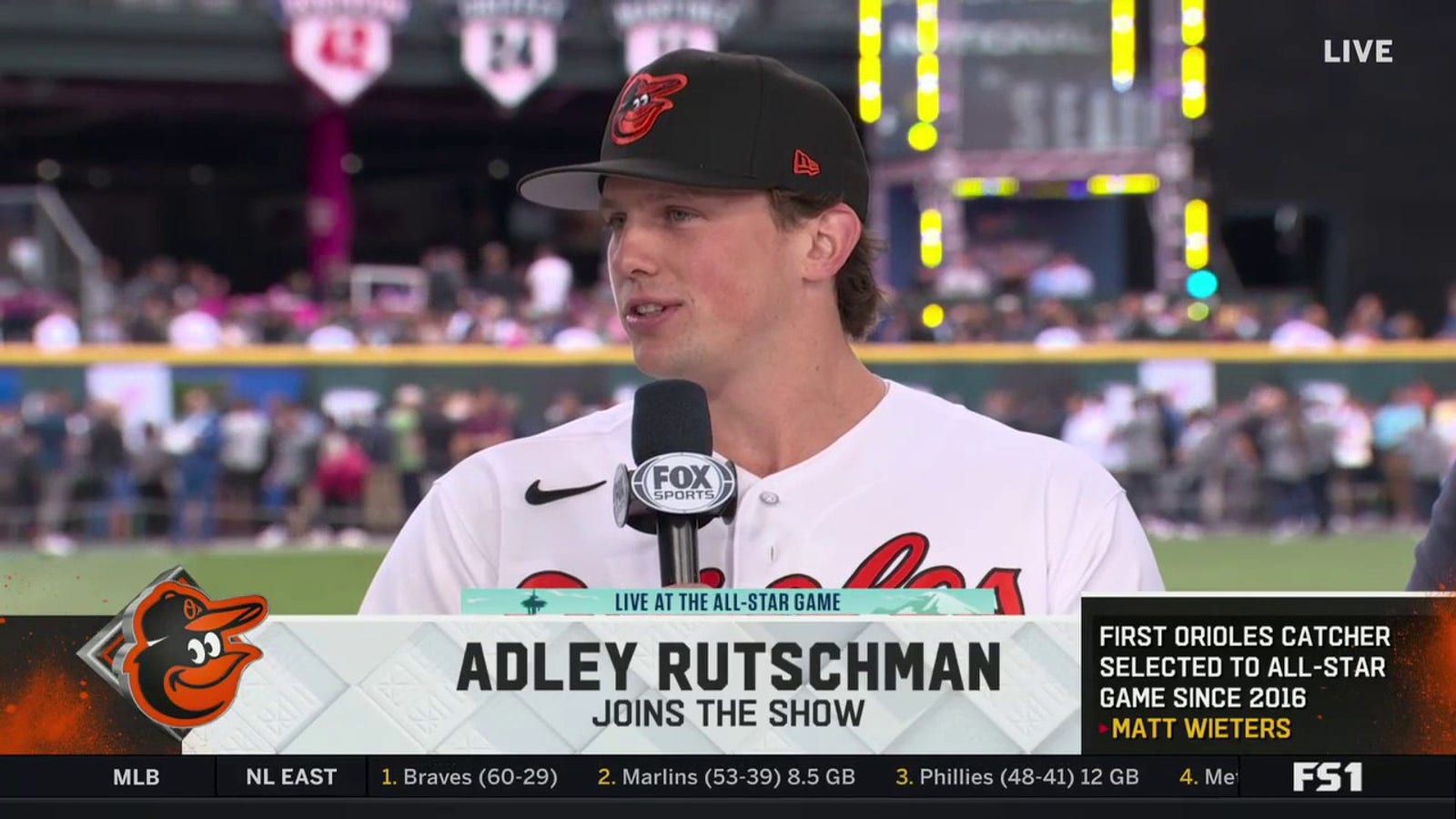 Rutschman, fittingly, homered in the very first game he played for Baltimore at T-Mobile Park last June, in what still is the only series the second-year backstop has played in Seattle. That no video of ball flight exists from his college blast in the same yard only adds to the myth. In theory, if you ignore the eye-witnesses, the ball could have gone anywhere — above the windows, over the stadium, into the great beyond. Some say it's still out there, circling the globe.
"When it hit the windows, it was still going up," Massey swore.
"It was just another page in the lore of Adley Rutschman/Paul Bunyan," Yeskie joked. "One day someone is going to tell the story about how they were there the night he hit it out of Safeco."
Perhaps, the only person not amazed by the bomb is Rutschman himself.
"Yeah, I don't know how long it was hit," Rutschman said. "But I hit another one that year in Arizona that went 470."
Let the Derby begin.
Jake Mintz, the louder half of @CespedesBBQ is a baseball writer for FOX Sports. He played college baseball, poorly at first, then very well, very briefly. Jake lives in New York City where he coaches Little League and rides his bike, sometimes at the same time. Follow him on Twitter at @Jake_Mintz.
---
MLB trending



MLB odds: Shohei Ohtani, Matt Olson favorites to win home run crown


MLB Draft 2023: What to know about every first-round pick


MLB Power Rankings: Are surging Dodgers, Reds real contenders?





2023 MLB All-Star Week schedule: How to watch, channels, times, dates


Senga, Cobb, Kimbrel, Burnes, López added to rosters for MLB All-Star Game


2023 Home Run Derby: Participants, bracket, how to watch, start time





New York Yankees reportedly hire Sean Casey as next hitting coach


2023 MLB All-Star Game: Rosters, starters, voting results, lineups


2023 MLB mock draft 2.0: Shakeup at top between LSU duo Paul Skenes, Dylan Crews

---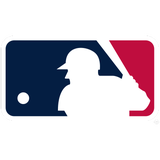 Get more from Major League Baseball Follow your favorites to get information about games, news and more
---