Back Off! Socialite Brian White Turns Off Kampala Slay Queens. Flaunts Fiance.
New kid on the socialites block, Brian White has finally revealed his fiance.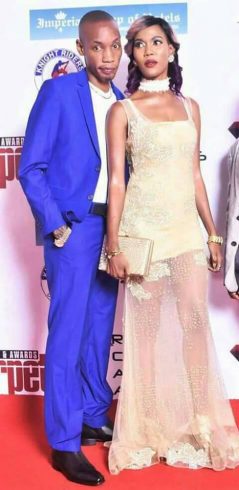 The fiance who was only identified s Maggie Veilieux is said to be a mother of two from a previous relationship. The two were spotted somewhere happening.
This follows a series of girls who have been making fruitless efforts to chop Brian's money.  Brian hs been noted not to be a man of relationships.
More details about this story are yet to unveil.