Bebe Cool Opens Up Gagamel Records Funded By The President. Studio Only Open to Drug-Free Artistes At a Cost With Own Producers.
Singer Moses Ssali alias Bebe Cool has come out to announced the official opening of his Gagamel Studio emphasizing that it's open to every artiste.
Before outlining some of the rules that guide he users of the studio, Bebe Cool said after promising Ugandan musicians he went to the president and made a request for high quality studio equipment, both audio and visual, a request he was granted.
"Gagamel records would like to inform all professional recording artistes in UGANDA registered with UMA that you have an offer to record your music with us using the world first class audio and visual hard and software by paying maintenance fees only." He said.
For audio recording, studio time of one song is 150 thousand UGANDA shillings only (150,000/=)for a three hour session.

For visual recording, camera RED GEMINI hiring,it will cost you six hundred thousand shillings only (600,000/=) for TEN hours.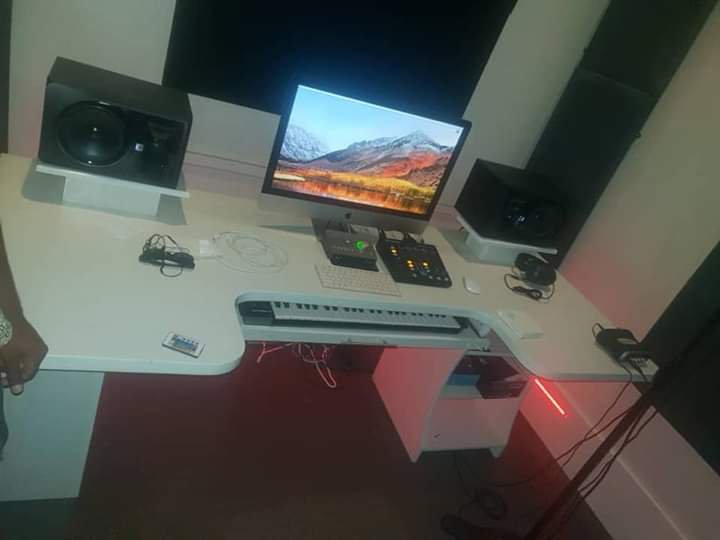 All bookings will be done through UMA(UGANDA MUSICIANS ASSOCIATION)on 0705563653 and recording will begin with effect from Monday 30th March.
Among other rules governing the studio is;
1.Its a first come first serve offer.
2.No artiste or anyone in company of the artiste will be allowed on the premises if they are under the influence of alcohol or drugs.
3.You are not allowed to drink alcohol or smoke at the premises.
4.Every artiste can only be accompanied by two people of his choice.
5.Every artist comes with their producer.