Big East semis takeaways: Xavier blasts Creighton, Marquette sends UConn packing
Note: John Fanta is sharing takeaways on the action throughout the Big East Tournament.
Game 2: Xavier 82, Creighton 60
NEW YORK – Nobody could have seen it coming. Not even Xavier could have thought this result was possible.
The Musketeers didn't just beat a Creighton team that ranks 13th in KenPom, a squad that rolled past Xavier by 17 in the last meeting on Jan. 28.
Sean Miller's group blasted the Jays from the jump, opening up a 14-point lead in just over 12 minutes to start the game and advancing to Xavier's first Big East championship game appearance since 2015 with an 82-60 thrashing of Creighton.
Xavier's Souley Boum dominates, dropping 23 points in Big East tourney win over Creighton
The Musketeers and Marquette will meet on Saturday at 6:30 ET on FOX for all the marbles in the conference, with both seeking their first Big East Tournament title.
How did Xavier blow out Creighton?
It starts with 24-year-old Souley Boum, who would have been my Big East Player of the Year had it not been Tyler Kolek. The UTEP transfer has been as strong as any portal addition in college hoops, and on Friday night, he went for 23 points and six assists to charge the Musketeers. A fellow 24-year-old, Jack Nunge, kept on rolling with 17 and seven. In two Big East Tournament games, the center has combined for 40 and 17.
Miller called it the team's best performance of the season, and holding Creighton to 60 points was the most impressive part. For a team that is currently on Mike Decourcy's 4-seed line in his bracket forecast to lose a starter in Zach Freemantle for the year and be 8-3 since that moment, it's really impressive to see the job Miller has done in year one back in Cincinnati.
The former Pitt Panthers guard from 1987-92 never had the opportunity to play for a Big East Tournament crown.
"This is sacred ground," the Xavier head coach said following the win. "It's a chance for our guys to write their legacy and make history for this program. We've talked about the meaning of this tournament this week. It's really special to be in this position. We don't take it for granted."
As for Saturday's meeting with Marquette, the two regular-season meetings were decided by a combined five points, with the Golden Eagles taking the most recent meeting on Feb. 15 by a score of 69-68. Xavier lost a three-point lead in the final 30 seconds, a moment that Miller said has stuck with his guys because the Marquette win gave them a leg up for the Big East regular season title.
A rematch comes Saturday night, with Xavier seeking redemption and the program's first conference tournament crown since Miller led the Musketeers to the Atlantic 10 tournament crown in 2006.
Game 1: Marquette 70, UConn 68
NEW YORK — On Thursday evening, following UConn's Big East quarterfinal win over Providence, Dan Hurley didn't hold back:
"This is our place. We own MSG."
For a third straight season, the Huskies are going home following the Big East semis. Marquette held off Connecticut in a classic, 70-68 in front of 19,812 at Madison Square Garden on Friday night to advance to the program's first Big East championship game appearance in program history. Despite not scoring in the final 3:42 of action, the Golden Eagles won it with five consecutive stops to close the game out. That defense was a product of the fire lit under Shaka Smart's team after reading Thursday's commentary from Connecticut.
'This is what it's all about'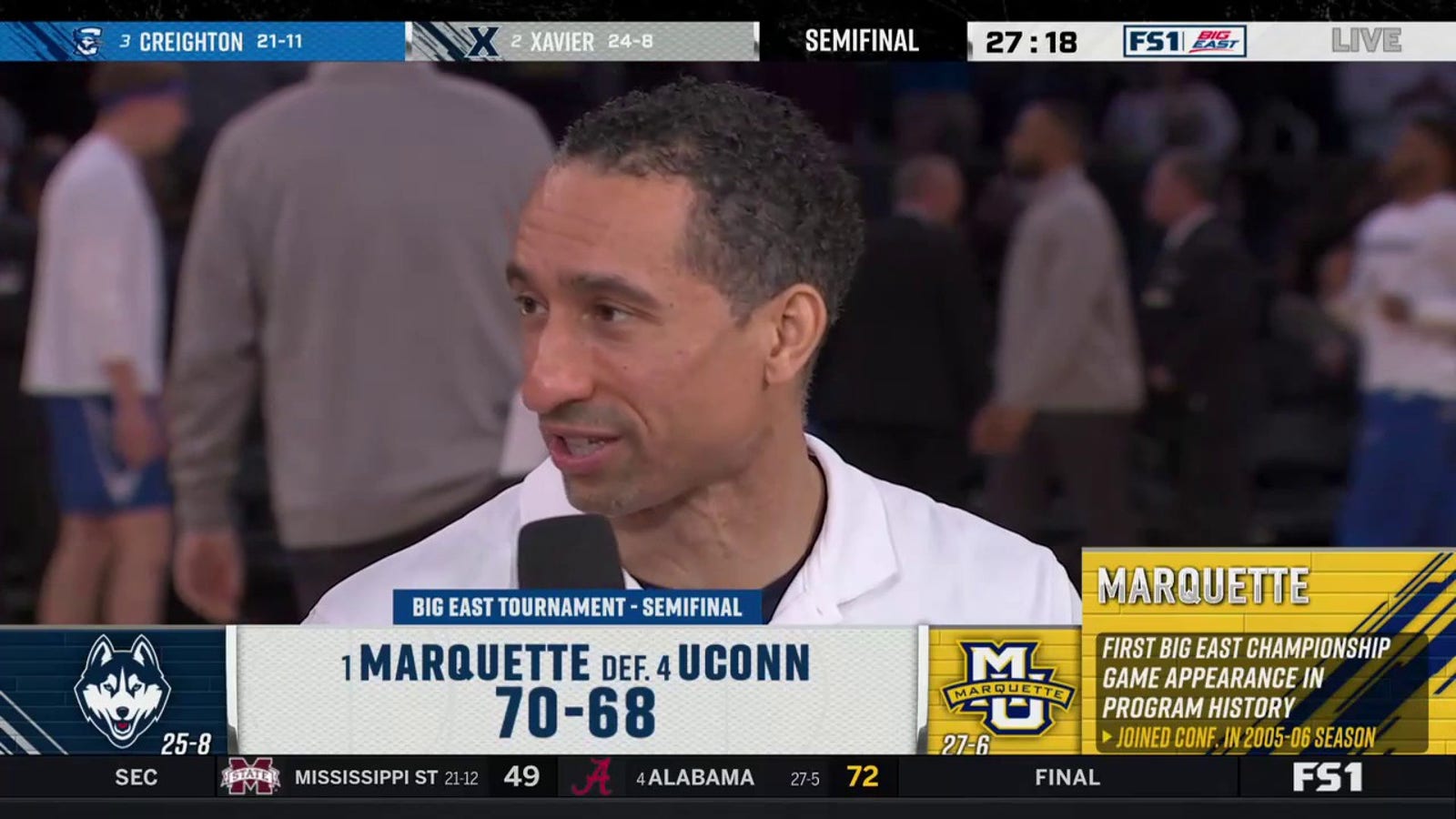 Shaka Smart speaks on Marquette defeating UConn to advance to the Big East Championship
"Well, it was a short stay in their (UConn's) second home," Marquette sophomore Kam Jones (14 points, six rebounds) said following the win. "We wish them a safe trip back to their first home."
"It felt like a lot of people were giving UConn the game coming in," Smart said. "And there were comments made about who owns the Garden and that kind of stuff. And, you know, we said wait a minute, we won this league. So we're not taking a back seat to anybody."
How did Marquette win the game? They flipped the script on their coverage of Jordan Hawkins. The UConn star sharpshooter, who shot 5-for-8 from beyond the arc and scored 20 points in the last meeting between the teams on Feb. 7, scored just five points on 2-for-11 from the floor in Friday's loss.
"We can beat UConn with their bigs scoring some twos around the basket," Smart said. "We can win the game like we did tonight. I don't know if we can beat them if Hawkins goes and makes five, six threes. Our guys stayed attached to him."
With the lead at four with 15:41 left, Big East Sixth Man of the Year David Joplin got cooking, hitting a triple followed by three straight free throws to grow the lead to 10. The sophomore finished with 17 points, his first game in double figures since Jan. 28.
The Marquette backcourt also stepped up as it's usually done on this 27-6 ride, with Tyler Kolek finishing with 17 points, six assists and four rebounds while Jones totaled 14 and six rebounds.
'They said it was their house but we got the win'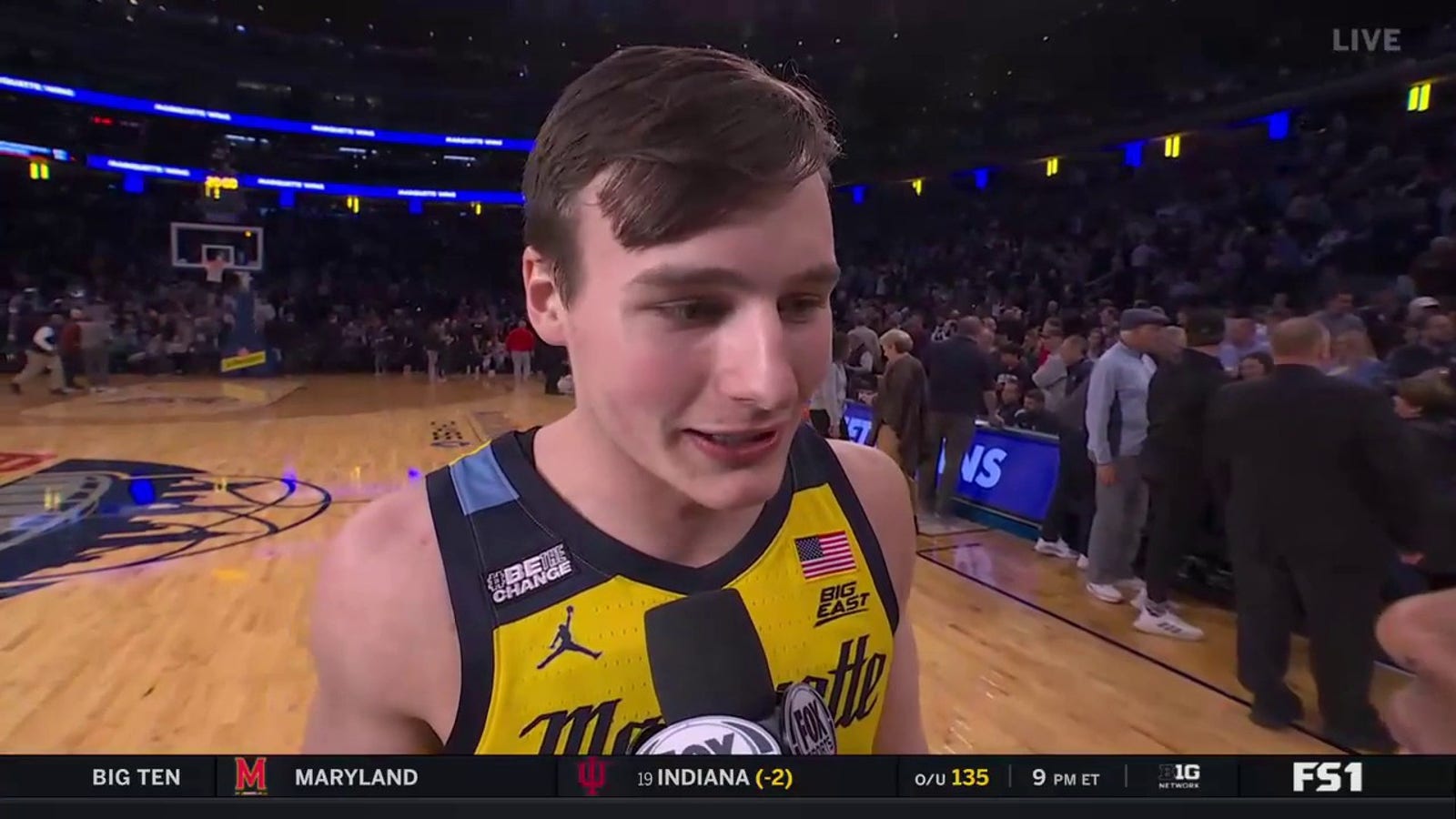 Tyler Kolek expresses his excitement on Marquette's huge win over UConn
It bears noting as well: With star big man Oso Ighodaro dealing with foul trouble, Golden Eagles freshman Ben Gold delivered a clutch nine minutes off the bench.
"At one point, I looked out, and we got a bunch of freshmen and sophomores out there fighting, battling, scratching for their lives," Smart said. "These guys didn't blink. These guys, if you cut them open, you'll find inside them championship DNA. It's exciting because these guys are just in their sophomore year. We've got three freshmen out there playing significant minutes."
[Shaka Smart and Marquette: The perfect fit at the perfect time]
On the flip side, it marked the third consecutive year that Connecticut lost in the Big East Tournament semifinals.
"It's a frustrating thing for us, and I'll speak for where we are," Dan Hurley said of the 25-8 Huskies, who are a 3-seed in Mike Decourcy's latest bracket forecast. "Just to be back in the semis for the third straight year and, I mean, three pretty excruciating losses. We were hell-bent on playing for a championship tomorrow. I think there's no doubt in anyone's mind that we were going to, with all due respect to Marquette, we know how outstanding they are. They got a chance to be a Final Four team this year or better."
The Golden Eagles are the youngest team in the Big East. They are 40 minutes away from winning the conference tournament for the first time in program history.
Marquette's Head Coach Shaka Smart is fired up
John Fanta is a national college basketball broadcaster and writer for FOX Sports. He covers the sport in a variety of capacities, from calling games on FS1 to serving as lead host on the BIG EAST Digital Network to providing commentary on The Field of 68 Media Network. Follow him on Twitter @John_Fanta.
Read more:
FOLLOW Follow your favorites to personalize your FOX Sports experience
Big East
College Basketball
---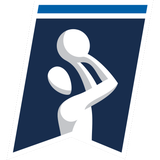 Get more from College Basketball Follow your favorites to get information about games, news and more
---