Big East takeaways: Rock bottom for Hoyas? Nova routs Georgetown
Note: John Fanta is sharing takeaways on the action throughout the Big East Tournament.
Game 3: Villanova 80, Georgetown 48
NEW YORK — The night could not have gone better for Villanova inside Madison Square Garden.
It couldn't have gone worse for Georgetown, although that wasn't surprising.
The sixth-seeded Wildcats dominated the Hoyas in the Big East Tournament's 6-11 first-round matchup, rolling to victory to advance to Thursday's quarterfinal showdown with third-seeded Creighton at 9:30 p.m. ET on FS1.
Simply put, Villanova looks like themselves again behind senior Justin Moore, who has come back from the Achilles injury suffered in last year's Elite Eight and made the entire roster around him better. The Wildcats moved to 28-3 at MSG since 2014, as Big East Freshman of the Year Cam Whitmore led the way with 19 points, one of five players in double-figures. They absolutely can beat Creighton on Thursday night. When the two teams met 11 days ago, Villanova rolled past the Jays, 79-67, behind a career-high 31 points from Eric Dixon. It will be interesting to see what adjustments Greg McDermott makes in the rematch and what role Ryan Kalkbrenner serves.
But the story on Wednesday night was about the Hoyas, who have hit rock bottom.
Georgetown basketball should never get blown out by 32 in the Big East Tournament.
Georgetown basketball should never win just two games over conference opponents, let alone go winless in league play, which happened last season.
Over the last two seasons, this once-proud program is 13-50.
Cam Whitmore goes beast mode
Villanova Cam Whitmore scored 19 points against the Georgetown on Wednesday night.
As the building emptied out on Wednesday night and the Hoya pep band played the alma mater to cap the night's festivities, that felt like the absolute end of what has been an utterly disappointing two seasons.
It is time for Georgetown to make a head coaching change. Patrick Ewing was the feel-good hire. Nobody wants the Hoyas to win more than he does. But it hasn't worked out, and it's time for the university to move on and find someone who can win games and reinvigorate a fan base that has become used to losing.
As much as Wednesday night was Villanova doing Villanova things, it was also the darkest reflection of what Georgetown has become.
There's only one direction that the Hoyas can go, and the road there starts with a house cleaning as soon as possible.
Game 2: DePaul 66, Seton Hall 65
The capacity crowd inside Madison Square Garden was collectively on its feet on Wednesday evening … in the final minute of a 7-10 Big East Tournament first-round game between Seton Hall and DePaul.
And if that doesn't sum up the absurdity level that this tournament can provide, nothing does. There was an ovation for the Blue Demons, who delivered the signature moment of the Tony Stubblefield era to date with a stunning 66-65 win over the Pirates to advance to Thursday night's quarterfinal matchup with Xavier at 7 p.m. ET on FS1.
Trailing the Pirates by four with 17 seconds left following two free throws from Jamir Harris, Jalen Terry raced down the floor for a lay-in to cut the lead to two. On the ensuing inbounds, Seton Hall gave it away at halfcourt, leading to a quick 3-point attempt from Umoja Gibson that he was fouled on with just over three seconds on the clock. Gibson drilled all three at the line to make it 66-65 Blue Demons, giving Seton Hall time to get to the rim. Here's where things went bonkers: Femi Odukale went full steam to the basket, driving the length of the floor and putting up a floater at the buzzer that was called goaltending on Nick Ongenda.
A note: The officials calling it a goaltend on the floor gives them the ability to then review the play, which is exactly what they did. What was Ongenda thinking during the official's review with the game on the line?
DePaul wins on stunning reversal of goaltend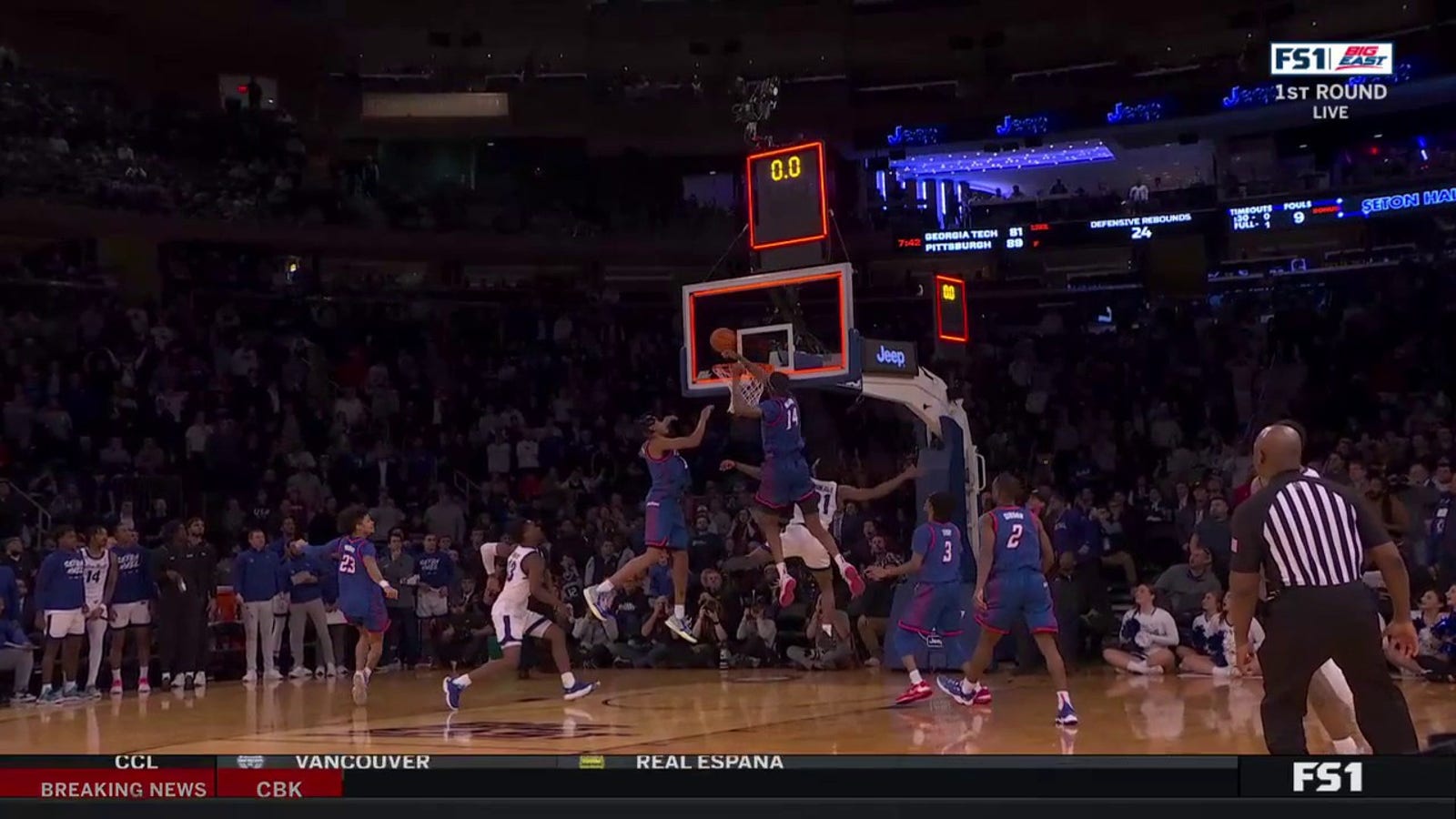 Blue Demons beat Seton Hall in a thrilling finish.
"I knew it wasn't a goaltend," Ongenda said. "I'm not trying to be cocky, but I was fully confident I blocked that shot."
Ongenda was right.
The officials turned from the scorer's table to signal that the block was in fact clean, leading to the PA announcement of the reversal and utter pandemonium at MSG for the 10th-seeded Blue Demons.
With the win, they broke up a 12-game losing streak that sent them to the bottom of the barrel in the Big East.
"We've got a saying in our program: find a way," Stubblefield said. "I give our kids a ton of credit because they have not stopped fighting. They've never given in and we did not stop competing tonight. And for a guy like Nick, to go through what he's gone through, to step up like that is really special."
That's the story from the Blue Demons win: Ongenda's journey. He missed 25 games this year with a broken wrist. The 6-foot-11 junior was playing in just his seventh game of the season, and he delivered the biggest play DePaul's had in two years, scoring 11 of his 15 points in the second half and tallying four blocks.
The other side of the result is heartbreak for Shaheen Holloway and Seton Hall, who fell to a disappointing 17-15 mark after entering February on the bubble. Holloway unveiled following the game that the Pirates would accept an invite to the NIT.
Up next for DePaul: Sean Miller's Musketeers on Thursday night. It bears noting that the teams split their regular season series.
Game 1: St. John's 76, Butler 63
The St. John's Red Storm were already the more talented team coming into this game. Compound that with a 14-18 Butler team missing two starters — Manny Bates and Eric Hunter Jr. — who didn't make the trip to New York due to not meeting academic standards, and the Johnnies rolled to a commanding 13-point victory in the opening game of the Big East Tournament. They will meet top-seeded Marquette at Noon ET on FS1 on Thursday.
The formula for the Red Storm's win was a familiar one, with senior big man Joel Soriano going for a nation-leading 24th double-double with 19 points and 15 rebounds. In total, five players scored in double-figures, with freshman AJ Storm going for 15 points and junior point guard Posh Alexander scoring 13 points, hitting three triples in the process.
While Butler closed the gap to 10 with 7:58 on the clock, back-to-back buckets by Soriano and Dylan Addae-Wusu for the Red Storm removed any doubt.
For St. John's head coach Mike Anderson, who has gone four years without an NCAA Tournament appearance barring a run this week, it's a critical week as rumors circle about his future in Queens.
Posh Alexander speaks discusses St. John's victory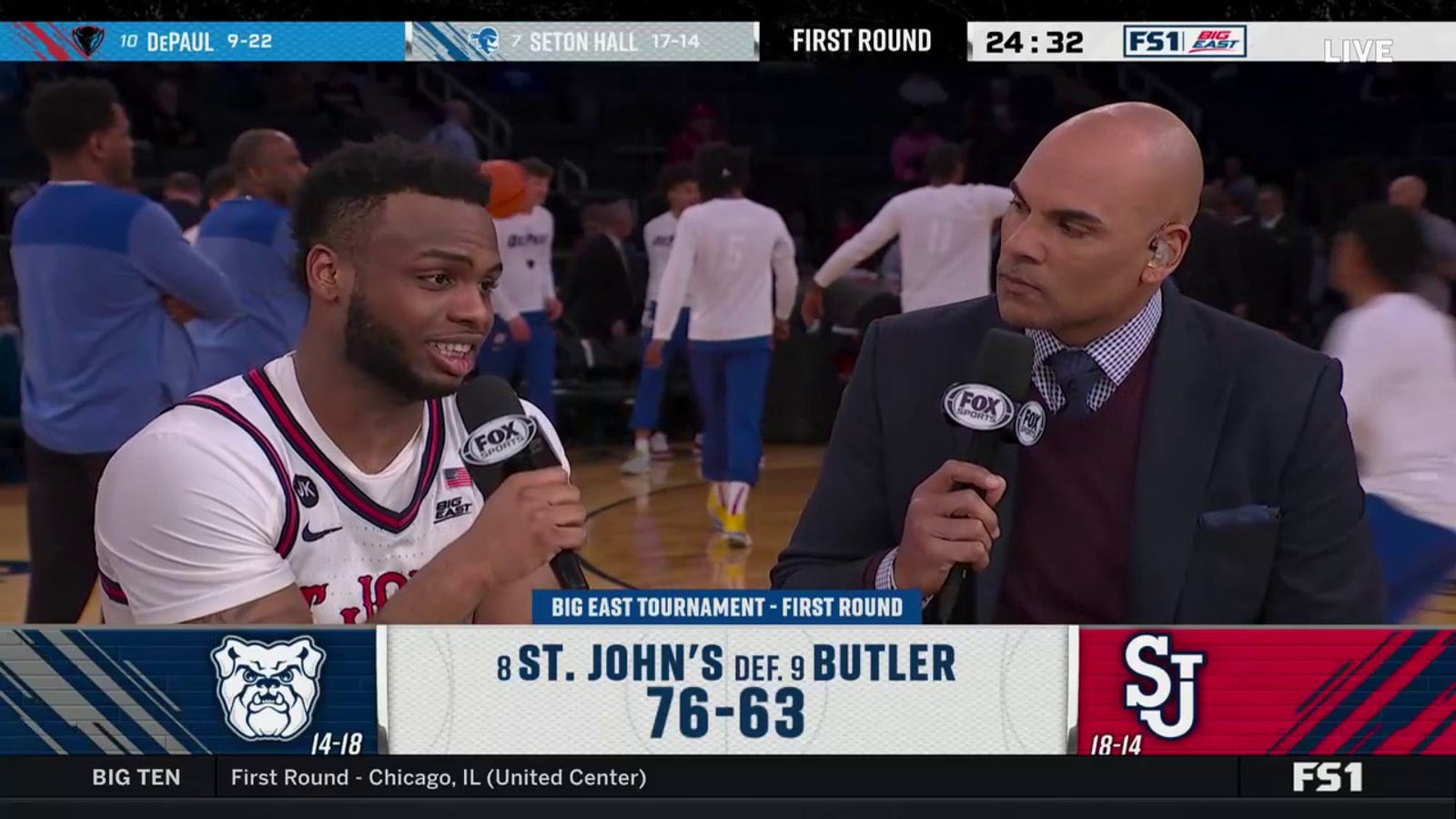 "I appreciate Joel Soriano for bringing his talent to St. John's." — Posh Alexander speaks on the Red Storm's win over Butler in the Big East Tournament.
"Right now for us, it's survive and advance," Anderson said. "Today was about bringing the energy and focus to the Big East Tournament, and you never know exactly how your team is going to handle this stage, but we came out well and got contributions across the board."
For Butler, after all of the buzz surrounding the hiring of Thad Matta in his return to college basketball, his first season back at Butler was a disappointment and ended with a thud. The Bulldogs finished 14-18 and never found an offensive identity. Offseason roster changes are coming in Indianapolis.
For St. John's, the focal point for Thursday's matchup with Marquette is the defensive end. In both losses to the Golden Eagles in the regular season, the Red Storm allowed 96 points. These two teams did meet just four days ago, with the Golden Eagles escaping with a 96-94 win. Could we see some drama in Round III? It's on the table.
John Fanta is a national college basketball broadcaster and writer for FOX Sports. He covers the sport in a variety of capacities, from calling games on FS1 to serving as lead host on the BIG EAST Digital Network to providing commentary on The Field of 68 Media Network. Follow him on Twitter @John_Fanta.
Read more:
FOLLOW Follow your favorites to personalize your FOX Sports experience
Big East
College Basketball
St. John's Red Storm
---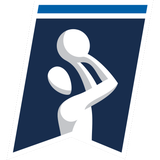 Get more from College Basketball Follow your favorites to get information about games, news and more
---