Blueface Claims Phone & Twitter Hacked In Response To Baby Genital Pics
Artistes
Artistes

Blueface
Says Phone Stolen & Twitter Hacked
Didn't Post Son's Genitals
9/25/2023 9:14 AM PT

Blueface is taking all the blame off himself after a photo of his infant son's genitals was posted from the rapper's social media account … claiming his phone was stolen and his account hacked.
As the outrage against Blue piled on Monday morning, he countered with a tweet claiming his phone was stolen … forcing his Twitter to be used against his free will.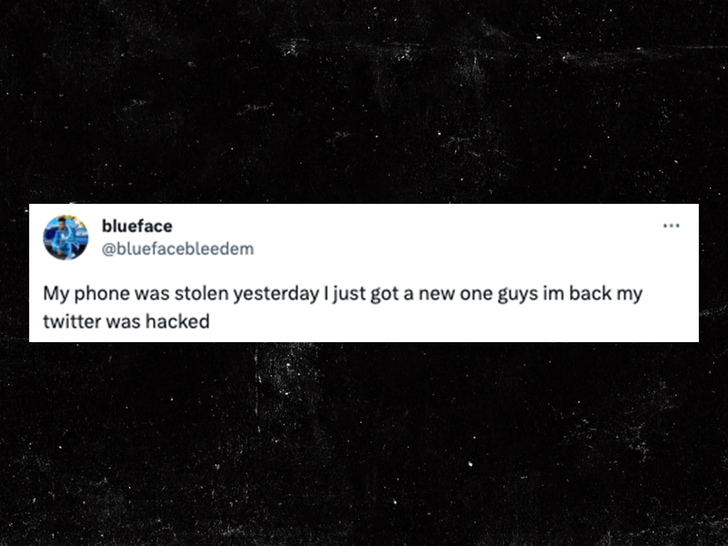 As you'd expect, there aren't too many people who believe his new claim.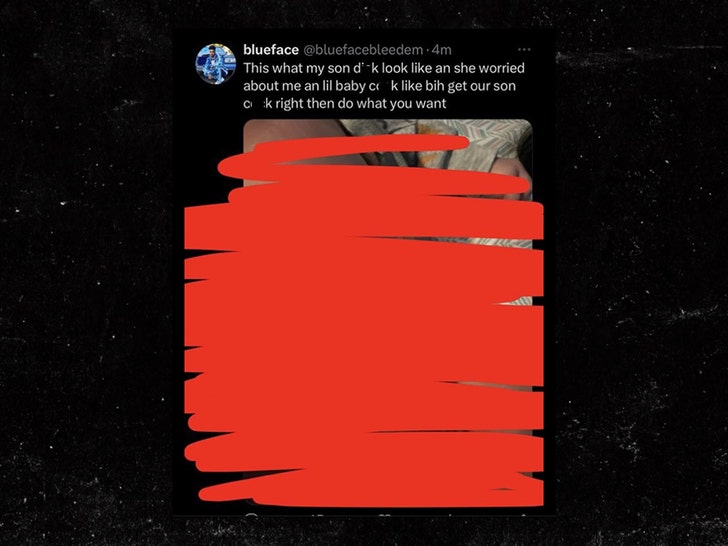 As we reported, the "hacked" account posted a lengthy rant about his newborn son and his medical struggles, including an alleged hernia. The account expressed outrage toward Chrisean Rock, the boy's mother, and said she was avoiding taking the infant to the doctor.
Since y'all wanna post my bih working 9-5 look at me working a 9-5 is there something wrong with that ? pic.twitter.com/vi8IYHpcrc

— blueface (@bluefacebleedem) September 24, 2023
@bluefacebleedem
We should also point out, the allegedly "hacked" account only seemed to take Blueface's side in the argument … which very rarely happens with a hack.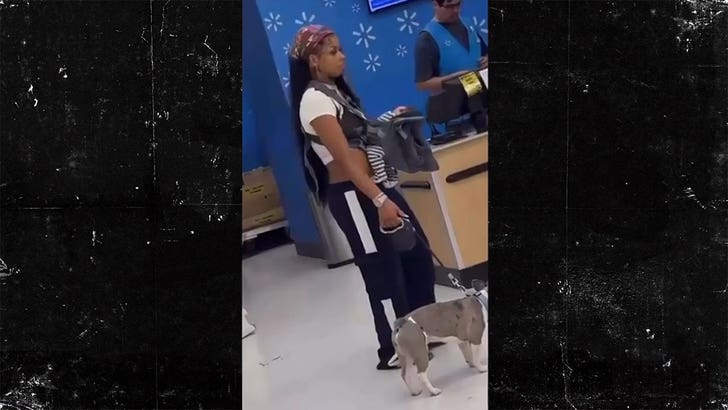 9/21/23
Things have been downhill in Blue and Chrisean's family situation since she was spotted improperly holding their child at Walmart … and continue to spiral out of control by the day.
Should there be legal consequences to Blueface posting a photo of his child's genitals? Vote below.