Bob Huggins Calls Xavier Fans 'Catholic F**S' During Radio Show, Apologizes
Artistes
Artistes

Bob Huggins
Calls Xavier Fans 'Catholic F**s'
… Apologizes
5/8/2023 2:24 PM PT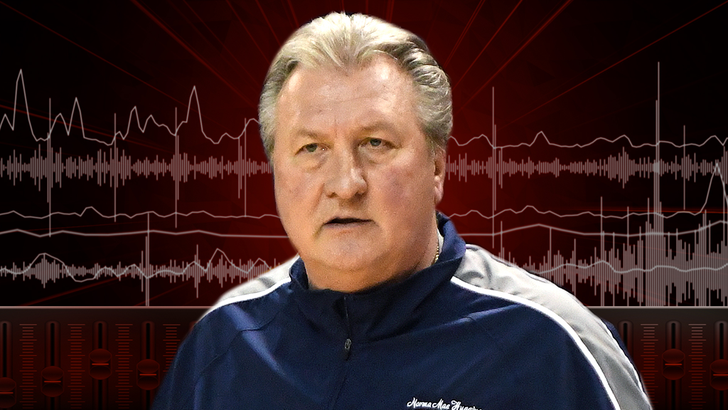 The Bill Cunningham Show
UPDATE
3:00 PM PT — West Virginia University athletics also released a statement … saying Huggins' comments were "insensitive, offensive and do not represent our University values."
UPDATE
"West Virginia University does not condone the use of such language and takes such actions very seriously."
UPDATE
The school says the situation is under review.
UPDATE
2:33 PM PT — Bob Huggins just addressed the incident … apologizing and promising to do better.
UPDATE
"During the conversation, I used a completely insensitive and abhorrent phrase that there is simply no excuse for — and I won't try to make one here," Huggins said.
UPDATE
Huggins apologized to the Xavier, Cincinnati, and West Virginia communities … and said he will accept any punishment that comes his way.
UPDATE
"I am ashamed and embarrassed and heartbroken for those I have hurt. I must do better, and I will."
College basketball coaching legend Bob Huggins stuck his foot firmly in his mouth during a radio appearance on Monday morning … using a homophobic slur not once — but twice — on the show.
Huggins, who's been the men's basketball head coach at West Virginia since 2007, dropped the offensive remarks while talking with Bill Cunningham about Xavier on the radio personality's 700 WLW show in Cincinnati.
Bill brought up the NCAA transfer portal with Huggins — and asked if he had "poached any Xavier guys to come to play for West Virginia?"
Huggins responded that "Catholics don't do that" — before he added, "Any school that can throw rubber penises on the floor and then say they didn't do it, by God they can get away with anything."
Huggins seemed to be referencing an incident that happened when he was coaching for the Cincinnati Bearcats against the Musketeers in a Crosstown Shootout rivalry game prior to his time at WVU.
"I think it was transgender night wasn't it?" Cunningham said … before Huggins responded, "No, what it was, was all those f**s. Those Catholic f**s I think."
"They were envious they didn't have one."
Huggins coached at UC from 1989 to 2005. He had a brief stint as Kansas State's head coach from 2006 to 2007 before he joined the Mountaineers. In his career, he's earned 934 wins — the eighth-most all-time — and made two Final Fours.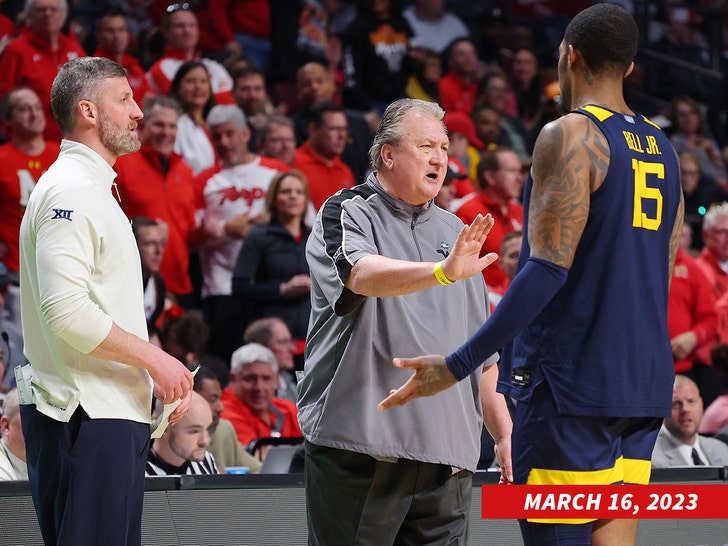 Last season, he helped lead WVU to the NCAA tournament but lost in the first round to Maryland.
West Virginia has yet to comment on the coach's interview. Xavier has not yet either.
Originally Published — 2:24 PM PT