Bronny James Signs USC Letter Of Intent, LeBron Sheds A Tear
Music
Music

Bronny James
Signs USC Letter Of Intent
… LeBron Sheds A Tear
5/18/2023 10:59 AM PT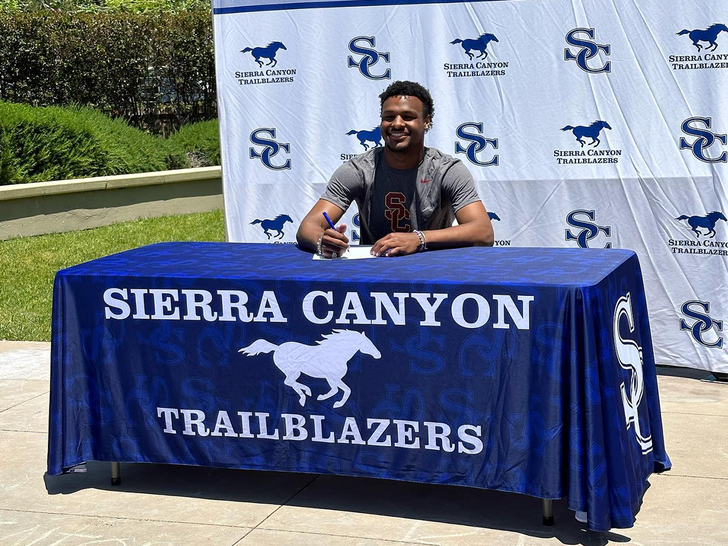 Bronny James is one step closer to becoming a college basketball star — he just inked his letter of intent with USC … and the occasion was so momentous, LeBron James said he shed a tear!!
Poppa James posted all about the Proud Dad moment on his Instagram page Thursday morning … writing that he was "so damn happy" to see his 18-year-old boy put the pen to SC paper, locking him in to the Trojans for at least the 2023-24 season.
"Pops shed a gangsta 🥺😢 seeing this," LeBron wrote. "So AMAZING!! #ProudDad #BronnyGoingToCollege😱 #JamesGang👑 #FightOn✌🏾."
In his post, LeBron shared a few snaps of Bronny at his signing ceremony at Sierra Canyon H.S. on Wednesday.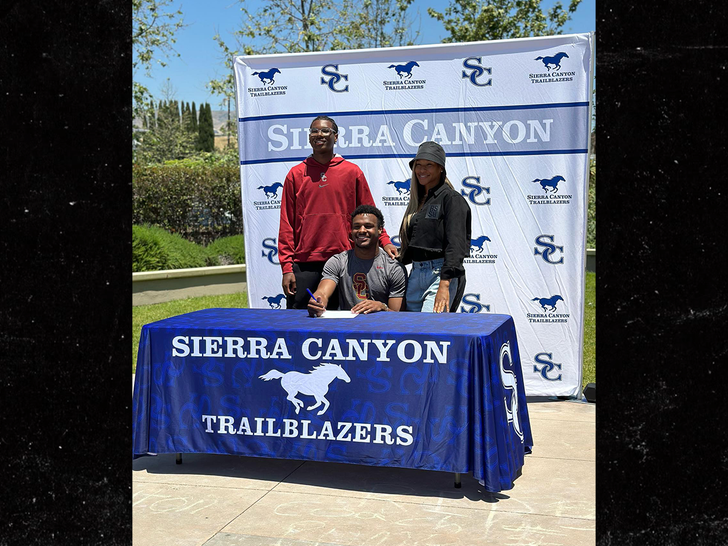 In one of the photos, the teen could be seen rockin' an SC shirt with a big smile. In the other, his brother — also wearing Trojans gear — and mom joined him for a happy photo.
LBJ, of course, could not attend … he's a little busy trying to beat the Nuggets in the Western Conference Finals in Denver — but it's clear as day he couldn't be more thrilled for his son's future.
Congrats to both LeBron and Bronny … see ya'll in the NBA together soon?!?