College basketball highlights: Providence-St. John's, Marquette-Georgetown
Men's college basketball took center stage Saturday — and we had you covered with all the action from start to finish!
Kicking things off on FOX, St. John's upset No. 20 Providence at Madison Square Garden. Elsewhere, on FS1, No. 10 Marquette dominated Georgetown.
Later, a big-time Big East battle between No. 21 UConn and No. 23 Creighton came down the final few seconds in Omaha, Nebraska, as the Bluejays collected a crucial home win. Meanwhile, Illinois stifled No. 24 Rutgers in a Big Ten showdown.
Rounding things out, No. 25 San Diego State came to blows with UNLV and in an action-packed Mountain West tilt.
Here are the top plays!
No. 25 San Diego State 82, UNLV 71
Dunkfest!
Want high-flying college basketball action? Look no further than this San Diego State Aztecs crew. Keshad Johnson got the party started with a levitating slam.
Ask and you shall receive. San Diego State was pulling out all the dunks early in this affair.
The squad jumped out to a 36-19 advantage in the first half, running roughshod on the Runnin' Rebels in the game's opening minutes.
No. 23 Creighton 56, No. 21 UConn 53
Getting to the rack
Both squads have outstanding big men on their rosters, and when Creighton's star 7-footer when out of the game, the Huskies took advantage by going right inside.
Ready to fire
There's just something about those shooter Millers. After getting a key stop on the defensive end, Creighton quickly found pay dirt on offense, courtesy of a pretty trey from Mason Miller.
Creighton led 31-29 after the first half.
Touch the sky
Oh, the joys of being the tallest person on the court. Just ask Ryan Kalkbrenner, who made this finish look easy after sailing over the defense.
Just missed it
This one was full of fireworks in the final stretch, and nearly went to overtime after this big-time stepback jumper from Jordan Hawkins. But after referees reviewed the shot, they determined that Hawkins' toe was just inside the 3-point lane. The break helped Creighton walk away with its eighth-straight victory.
Illinois 69, Rutgers 60
Going baseline
Strong starts are generally a good sign for you ball team. So are slam dunks, and this two-hander got things going in the right direction early for the Fighting Illini.
Rutgers responded by one-upping its opponent with this aggressive throwdown from Eugene Omoruyi.
Dialed in!
Rutgers was determined to own the first half, and it did, aided by momentum-boosting shots like this deep swish from Caleb McConnell.
Post work
While Rutgers controlled the first half, the Fighting Illini dominated the second. This post hook by Coleman Hawkins bought Illinois the lead, and sent its home crowd into a collective frenzy.
The Fighting Illini didn't look back from there, using a 19-0 run while holding Rutgers scoreless for over nine minutes to seize a huge home victory.
St. John's 73, No. 20 Providence 68
Slice 'em and dice 'em
There aren't many holes in 6'7 forward Bryce Hopkins' game. It's why coach Ed Cooley said "the sky is the limit" for him. He flashed his 3-point shooting ability early on to keep the Friars close to their opponent.
Two hands for safety
Providence didn't stay close for long though, as the Red Storm used its hounding brand of press defense to build a 25-9 advantage. And their defense turned to offense seamlessly, as evidenced by this two-handed jam from Drissa Traore.
Exhibit B: This crafty dime from Posh Alexander to AJ Storr.
Court vision
Posh Alexander is considered one of the premier point guards in the Big East. The junior guard showed why analysts have raved about his vision on this play, finding Joel Soriano in the lane for a nasty finish.
No. 10 Marquette 89, Georgetown 75
Up high, down hard
The Golden Eagles couldn't have asked for a better start to this one. They had the Midas touch is the first half, and Ben Gold turned the rim to gold when he threw down this rim-rattler to give Marquette a double-digit lead.
Sprayin'
Lefty Kam Jones is what one would call a "bucket." He's been collecting points all season, and this quick catch-and-shoot 3 added to his increasing total.
What a pass!
Georgetown began to close the gap as the first half wound down, and did so with big momentum plays like this wondrous alley-oop find.
Plus the foul!
After going into the half up 12, Marquette began the second on a 17-8 run, and continued to dominate the Hoyas with tough finishes like this one.
BEST OF THE REST:
Oh my goodness!
You may not see a better finish in a Division I game all season than this game-winner from Portland State. Words don't even do the craziness justice.
Read more:
Top stories from FOX Sports:
---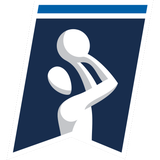 Get more from College Basketball Follow your favorites to get information about games, news and more
---
---