Commanders training camp preview: Can Sam Howell lock down QB job?
There is a feeling of hope and optimism around the Washington football franchise that hasn't been felt in more than two decades. Dan Snyder is officially gone and his tragic reign over the destruction of the franchise is over. The $6.05 billion sale to Josh Harris and his group is complete.
And while that is great news for the Commanders' long-term future, it's unclear if that will translate into anything good for the team on the field this year. The players and coaches can all breathe a sigh of relief, for sure. But will any of that mean any more wins?
Probably not, because from ownership on down this is shaping up as a year of transition for the Commanders. They are transitioning to a new, young quarterback in Sam Howell. And there's still a chance that by the end of the year they'll be transitioning to a new general manager and head coach. With a new boss in town with his own ideas, GM Martin Mayhew and coach Ron Rivera know they need to win if they want to have any chance of sticking around the nation's capital.
That does make this a pretty important training camp as the Commanders try to keep pace in the increasingly difficult NFC East. As they get set to open up their camp and their new era on Tuesday, here are five big storylines to watch:
[Related: Five ways Commanders' new ownership can restore once-proud franchise]
1. The development of quarterback Sam Howell, and the quarterback competition
The Commanders believe they have a steal in Howell, a fifth-round pick from last year's draft. They believe it so much that they didn't go out and draft a quarterback or sign a high-priced veteran, but not so much that they're willing to hand him the Opening Day job. Rivera has famously said only that Howell will enter camp as the starter.
Veteran Jacoby Brissett will absolutely have a chance to beat him out.
It is Howell's job to lose, though, and he'll probably have to lose it outright to not get the Opening Day job. He showed promise in his one start at the end of last season and impressed the coaches with his work ethic. They are hoping they will see signs of even more progress in camp and preseason games.
If they do, even a little, Howell will be their quarterback. But if there are any signs of real struggles this summer they'll have to go to Brissett, especially heading into a season that could be the last for this entire coaching staff if they don't string together some wins.
2. Eric Bieniemy's attempt to recapture some of his old, Chiefs magic
The 53-year-old long-time assistant coach was the biggest offseason acquisition for Rivera's team. Bieniemy, of course, was one of the architects of the otherworldly offense of the Kansas City Chiefs over the last few years, and one of the most well-respected offensive minds in the game.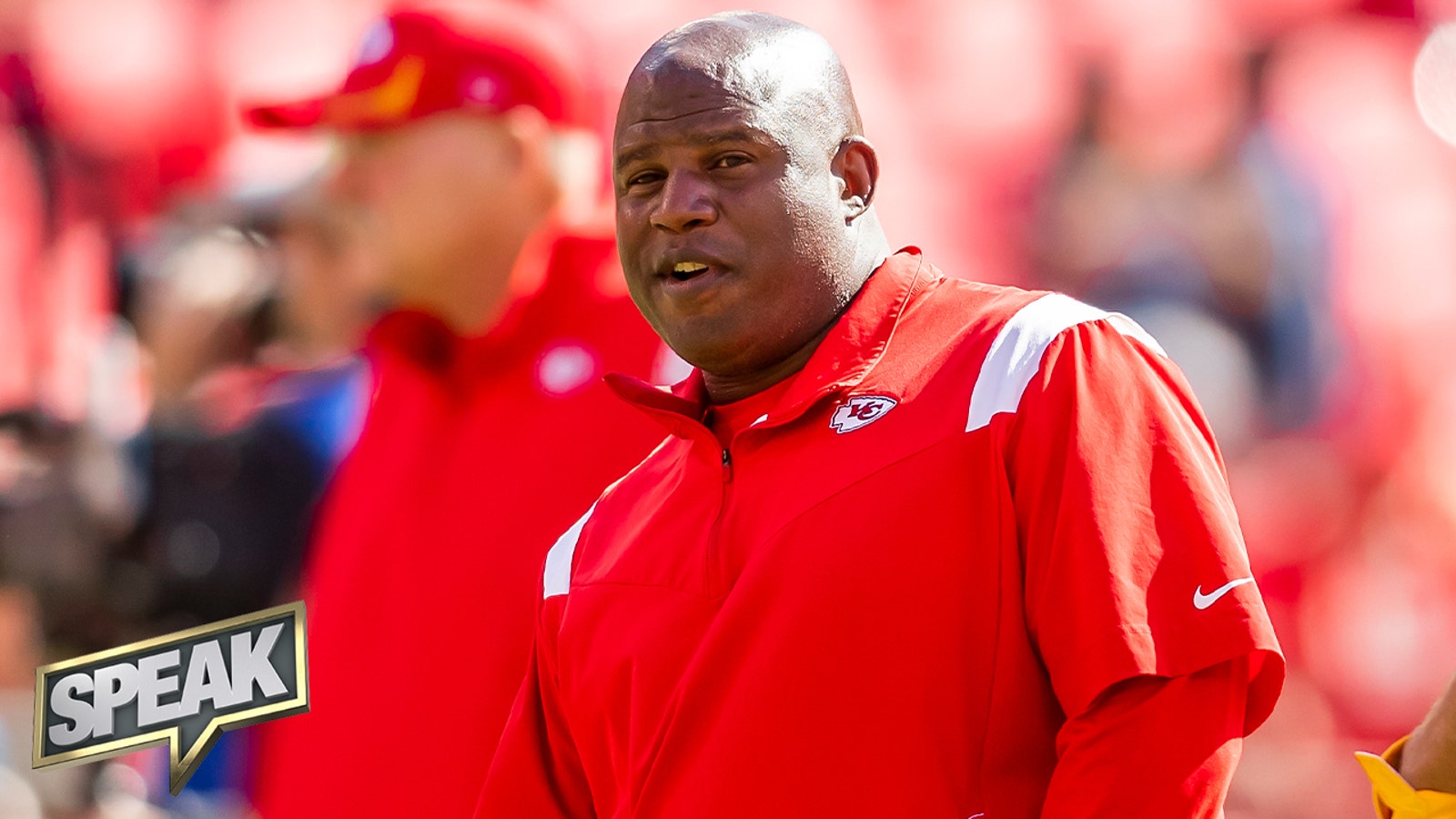 Is Eric Bieniemy taking a big risk by joining Commanders as their new OC?
Now, he certainly doesn't have anything close to the talent he had to work with in Kansas City — especially at quarterback. But he does have some intriguing weapons including running back Brian Robinson and a pretty good receiving trio in Terry McLaurin, Jahan Dotson and Curtis Samuel. The early returns from his new players are that the offense he's teaching them is fast-paced, wide-open and creative.
That's great, but can it work? This summer will begin to tell that tale, including just how quickly his young quarterback can pick it all up.
3. The return of Chase Young and the beginning of his contract push
It was not a surprise at all that the Commanders chose not to pick up the $17.5 million fifth-year option on Chase Young's contract. The star defensive end came back at the end of last season from his torn ACL and showed that he's healthy. But it was clear he still had a long way to go to show he could still be the dominant pass rusher he was once expected to be.
It is vitally important that Young does that this year, both for himself and for the Commanders. For Young, it's about the big contract he wants, which could be waiting for him at the end of the year if he can show he's still a double-digit sack player. And for the Commanders, if Young can be an effective bookend to Montez Sweat, with Jonathan Allen and Daron Payne in the middle, they might just have the best defensive line in the league.
A Young bounce back would also be intriguing for the future of the Commanders, who likely can't re-sign both Young and Sweat after the season. They would love to see the two of them competing sack-for-sack for a new contract. But first things first. This summer is a chance for Young to take the first steps toward becoming the player he used to be.
4. The new, young secondary
The Washington secondary was pretty good last season, but the front office knew that with all the havoc their defensive front created, the secondary should have been much better. It definitely should have been able to create more turnovers than it did.
That's why they drafted cornerbacks in the first two rounds.
Ranking top-5 NFL quarterbacks age 25-and-younger.
It's a good bet that both first-rounder Emmanuel Forbes and second-rounder Jartavius Martin will at least compete for jobs among the top three corners this season. Forbes will be particularly interesting to watch this summer in part because of his sleight, 6-foot-1, 166-pound frame, but also because of his uncanny knack for the ball. He had an FBS-record six career pick-6s in college to go with 14 interceptions overall in his three years at Mississippi State.
If he can bring a little of that ball-hawking ability to Washington, this defense could be one of the best in the league.
5. How much pressure will Rivera feel?
What an interesting summer and season this will be for Rivera. He has a disappointing, three-year record of 22-27-1 in Washington, which isn't going to look great to his new boss. He earns some points for steadying a ship through the final, choppy years of the Dan Snyder Era. But that almost certainly won't be enough to keep him employed if he doesn't show some progress over the Commanders' 8-8-1 finish last year.
There could be some hints this summer about how Rivera is dealing with that pressure and whether it will bleed into his coaching decisions. Take the quarterback decision, for example. The organization does seem intent on going with Howell, but young quarterbacks are rarely instant winners. Brissett would be a far safer choice for a coach needing to finish above .500.
Would Rivera put his future above the team's future? Will the pressure he feels lower his tolerance for how much Howell can struggle in preseason? There are plenty of other decisions, too, that could involve one thing that's better for the team and another that's better for Rivera. That's a difficult landscape to navigate. And that means Rivera could be feeling a little more than just the regular summer heat.
Ralph Vacchiano is the NFC East reporter for FOX Sports, covering the Washington Commanders, Philadelphia Eagles and New York Giants. He spent the previous six years covering the Giants and Jets for SNY TV in New York, and before that, 16 years covering the Giants and the NFL for the New York Daily News. Follow him Twitter at @RalphVacchiano.
FOLLOW Follow your favorites to personalize your FOX Sports experience
National Football League
Washington Commanders
Sam Howell
---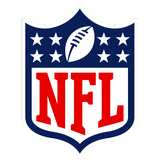 Get more from National Football League Follow your favorites to get information about games, news and more
---