Deuce Vaughn still has a lot to prove, but Cowboys preseason opener was a great start
Let's go ahead and forget the disclaimer that it's only preseason in the case of Deuce Vaughn.
Yes, we've learned countless times not to assume too much from these exhibition games between backups. But it feels a bit different in the case of Vaughn, the running back whose small stature has dogged him throughout a decorated playing career. Rarely will you see so talented a player, a two-time consensus college All-American, drop as far as the sixth round of the NFL draft.
And just as rarely will you see so justifiable a reason to doubt him; his NFL Combine record height of just 5-foot-5. That's not conjecture. Following his debut against Jacksonville, Vaughn himself referenced his own thoughts about this jump to the next level and how he'd handle it.
"You never know. It's a question mark coming in, whenever you're about to play your first NFL game," he said. "It's like that when you play at college, wondering if you can adapt to the speed, wondering if you can do everything and be able to be successful."
Much like he did during an electric career at Kansas State, Vaughn spent Saturday answering those questions.
In just two quarters of work, the rookie runner managed 12 touches. Not a heavy workload by any means, but more than enough to lead both teams with 80 all-purpose yards and a touchdown for his troubles.
"I thought he had a heck of a night. Great introduction to the NFL," said Cowboys head coach Mike McCarthy.
The vast majority came from the backfield, where Vaughn took eight carries for 50 yards. The headline-grabber was the 26-yard scamper that showcased his shiftiness, as he cut four times in the span of four seconds and sent two Jaguar defenders plowing into each other.
"It's hard to really put into words exactly what was going on, but anytime you've got a safety coming and it's one on one, I like myself," Vaughn said.
That's what is fun about Vaughn's game: it seems to defy explanation. His feet never stop churning, and his hips can fire in each direction any given moment — and all of this is coming in a package that's five to 12 inches smaller than everyone else on the field.
There were other moments. He dove over a defender for a four-yard touchdown. His spin move to escape a backfield tackle and pick up a six-yard gain is making the rounds on social media. His leaping reception on a Texas route picked up nine yards. He even wound his way for 30 yards on his only kick return of the night.
There's always the inclination to be skeptical. The Cowboys sat all of their starters, and the Jaguars had removed the majority of their star players by the time Vaughn got in on the action. Asked about that afterward, McCarthy wasn't buying that the performance was any less impressive.
"I don't put a whole lot of salt in that because at the end of the day, you have to play and he played very well," he said.
Maybe this should've gone without saying, given Vaughn's college credentials, but the point remains that it didn't. With whatever doubts might have lingered about his ability to play in the NFL, Vaughn did set out to prove something Saturday.
"Just that I belong," he said. "That's the biggest thing for myself, coming in and proving the people that believe in me right." The job's not done – not with three more weeks of camp and two more preseason games to play. Practice ramps up again in Oxnard, Calif., on Monday and Vaughn will have a chance to do it all again next weekend in Seattle.
Even still, it's ok to let the fun wash over you this one time. The NFL's smallest player suited up for the Cowboys, and the game doesn't look too big for him at all.
David Helman covers the Dallas Cowboys for FOX Sports. He previously spent nine seasons covering the Cowboys for the team's official website. In 2018, he won a regional Emmy for his role in producing "Dak Prescott: A Family Reunion" about the quarterback's time at Mississippi State. Follow him on Twitter at @davidhelman_.
FOLLOW Follow your favorites to personalize your FOX Sports experience
National Football League
Dallas Cowboys
Deuce Vaughn
---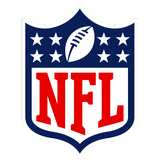 Get more from National Football League Follow your favorites to get information about games, news and more
---