Dillon brothers reflect on iconic Dale Earnhardt photo after '98 Daytona 500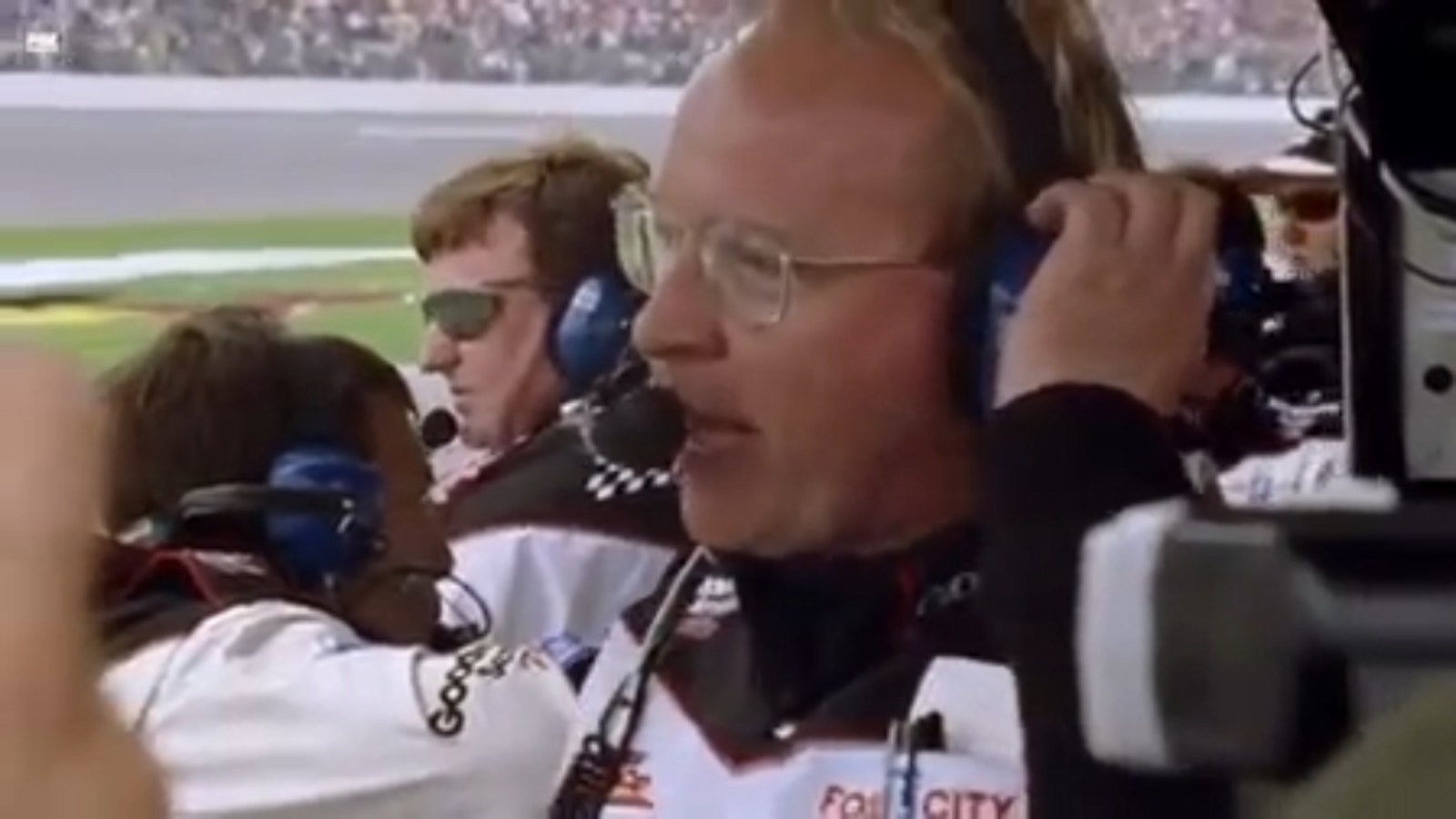 You Kids Don't Know: Bob Pockrass takes a look back at Dale Earnhardt's legendary win in the 1998 Daytona 500.
In the Richard Childress Racing museum, the car that Dale Earnhardt won the 1998 Daytona 500 with sits as part of a display all its own.
Displayed behind the car: a huge photo from victory lane.
Ty Dillon and Austin Dillon are in the photo. Ty was 5 years old, turning 6 later that month. Austin was 7 at the time with his 8th birthday coming a couple of months later.
They know they were part of history. Their memories of that day 25 years ago revolved around the celebration.
That's understandable. They were kids more interested in playing with their friends than watching the race even as the grandchildren of team owner Richard Childress.
"I was 8 years old, so I was playing pretty much during the race," Austin Dillon said. "And when it came down to the very end, I remember getting scooped up by my grandmother and my mom.
"We ran over to victory lane and got to enjoy everything that goes on with victory lane. The highlight of the day was victory lane really for me."
Most of the children of drivers would play in an area staffed by Motor Racing Outreach, a ministry that provides childcare services during races.
"'I have these little clips of memories of being in that moment," Ty Dillon said. "But as time has gone on and the history and the replays and the shows that have come out about just that race, you realize the impact and it kind of makes more sense of the memory that you had as a 5- or 6-year-old."
Ty Dillon on '98 Daytona 500 memories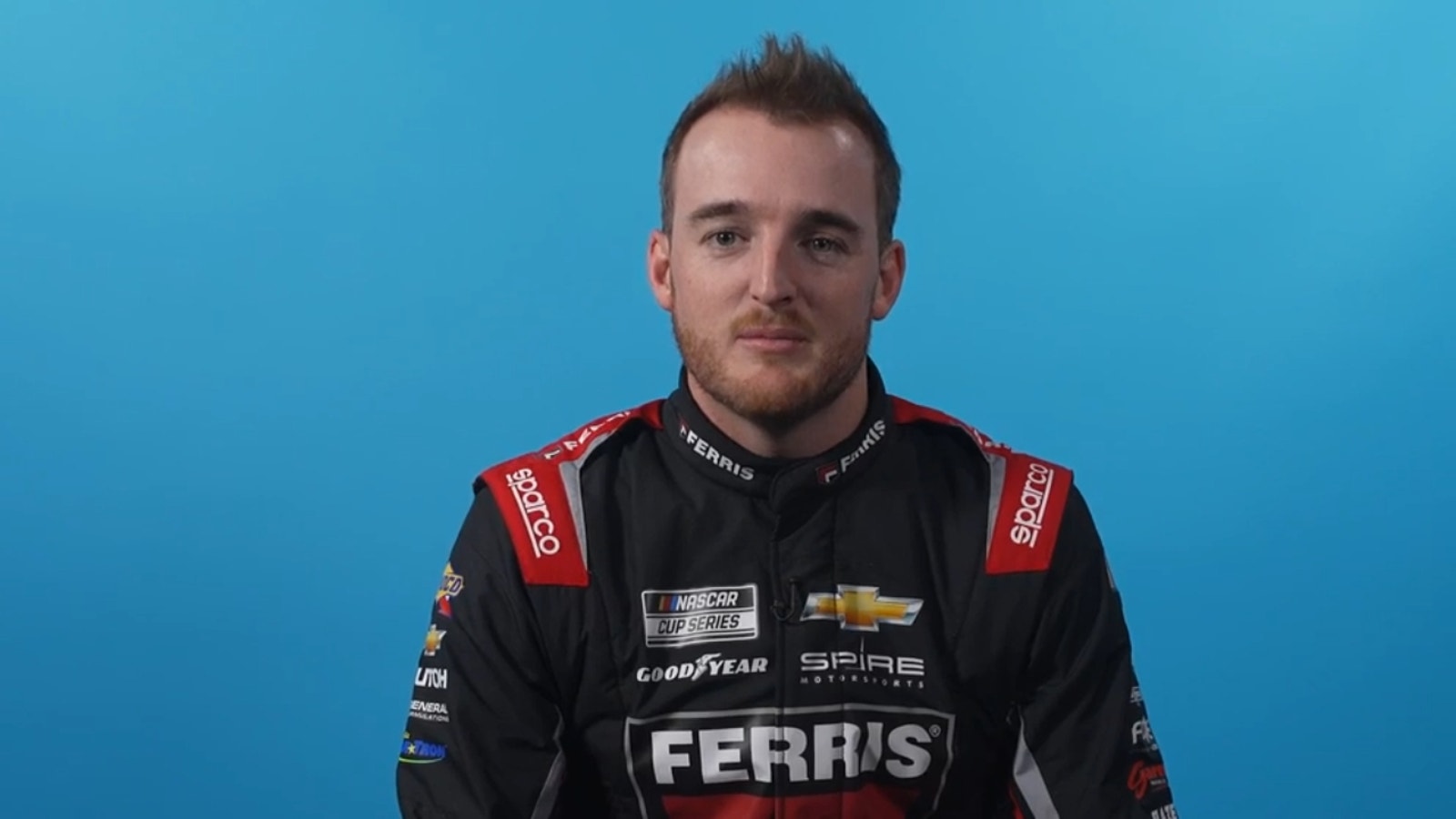 Ty Dillon was in victory lane for the 1998 Daytona 500. What does he remember and what that moment means?
Both brothers look at the photo and can't help but smile knowing that day ranks as one of the most special for their family.
Austin, who drives the No. 3 Cup car that Earnhardt made famous at RCR, won the Daytona 500 in 2018. Ty Dillon has had more of a journeyman career in Cup and currently drives for Spire Motorsports.
They both have several starts in the Daytona 500 and know that race ranks as the biggest of the season as the winners earn an automatic piece of NASCAR history. But at their age, they weren't totally aware of Earnhardt's struggles to win that specific race.
"The big emphasis at that time was just how cool it was going to victory lane," Austin Dillon said. "And I knew everybody was happier than normal because back then it was kind of all the time that Dale was going to victory lane.
"So for him to get the 500 and be there, it was the victory lane experience that I remember from the days of Dale Earnhardt Sr."
Austin Dillon looks at the photo of himself from '98
Austin Dillon remembers what it was like in victory lane at 1998 Daytona 500.
Those memories are enhanced by seeing that photo. It generates memory of victory lane, where the team takes several photos, typically at least one with the hat of each sponsor.
"The core memories aren't really there, but obviously having the photo is awesome," Ty Dillon said. "All I really remember is playing with other kids of drivers and crew members at MRO that day and our grandmother running up with so much excitement, saying that they won the race.
"And we really didn't know what that meant at the time. But to go into victory lane and see everybody so joyful and happy — I really feel like that's the first memory I have of being in victory lane and seeing people do the hat dance. And what a special moment. Now you look back, and it's an iconic moment in the history of NASCAR."
Austin Dillon looks at that photo as an inspiration going into Sunday's Daytona 500 (2:30 p.m. ET on FOX and the FOX Sports App).
"I just think of a special day, obviously, getting to go to victory lane and doing the hat dance with the legend of our sport, Dale Earnhardt," Austin Dillon said. "It's a photo that I've got to look at throughout my career and look back on.
"It's really especially cool every time I go to Daytona and strap in and go try and win the Daytona 500."
Bob Pockrass covers NASCAR for FOX Sports. He has spent decades covering motorsports, including the past 30 Daytona 500s, with stints at ESPN, Sporting News, NASCAR Scene magazine and The (Daytona Beach) News-Journal. Follow him on Twitter @bobpockrass, and sign up for the FOX Sports NASCAR Newsletter with Bob Pockrass.
Top NASCAR stories from FOX Sports:
FOLLOW Follow your favorites to personalize your FOX Sports experience
Austin Dillon
Ty Dillon
Kyle Busch
---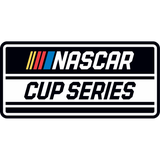 Get more from NASCAR Cup Series Follow your favorites to get information about games, news and more
---
in this topic
Dale Earnhardt Jr.
---