Eagles QB Jalen Hurts shifts into higher gear for 2022 season
By Ralph Vacchiano
FOX Sports NFC East Writer
Every time Jalen Hurts dropped back to make a throw this summer, it was clear something was different. His teammates noticed him throwing faster. His coaches saw him making decisions quicker. Everyone thought he looked more comfortable running the offense.
That's because he was.
In fact, the Philadelphia Eagles quarterback had to think all the way back to his teenage years to find a time when he was as comfortable as he was this summer, when he knew an offense as well as he knows the Eagles' scheme now. It hadn't happened since the days when he was running his dad's offense at Clearview High School in Texas.
"This is my first time having the same play caller and same coach since I had my dad in high school when I was 16," the third-year pro said at the start of training camp. "I think there's a big difference in that."
Can the Eagles win the NFC East?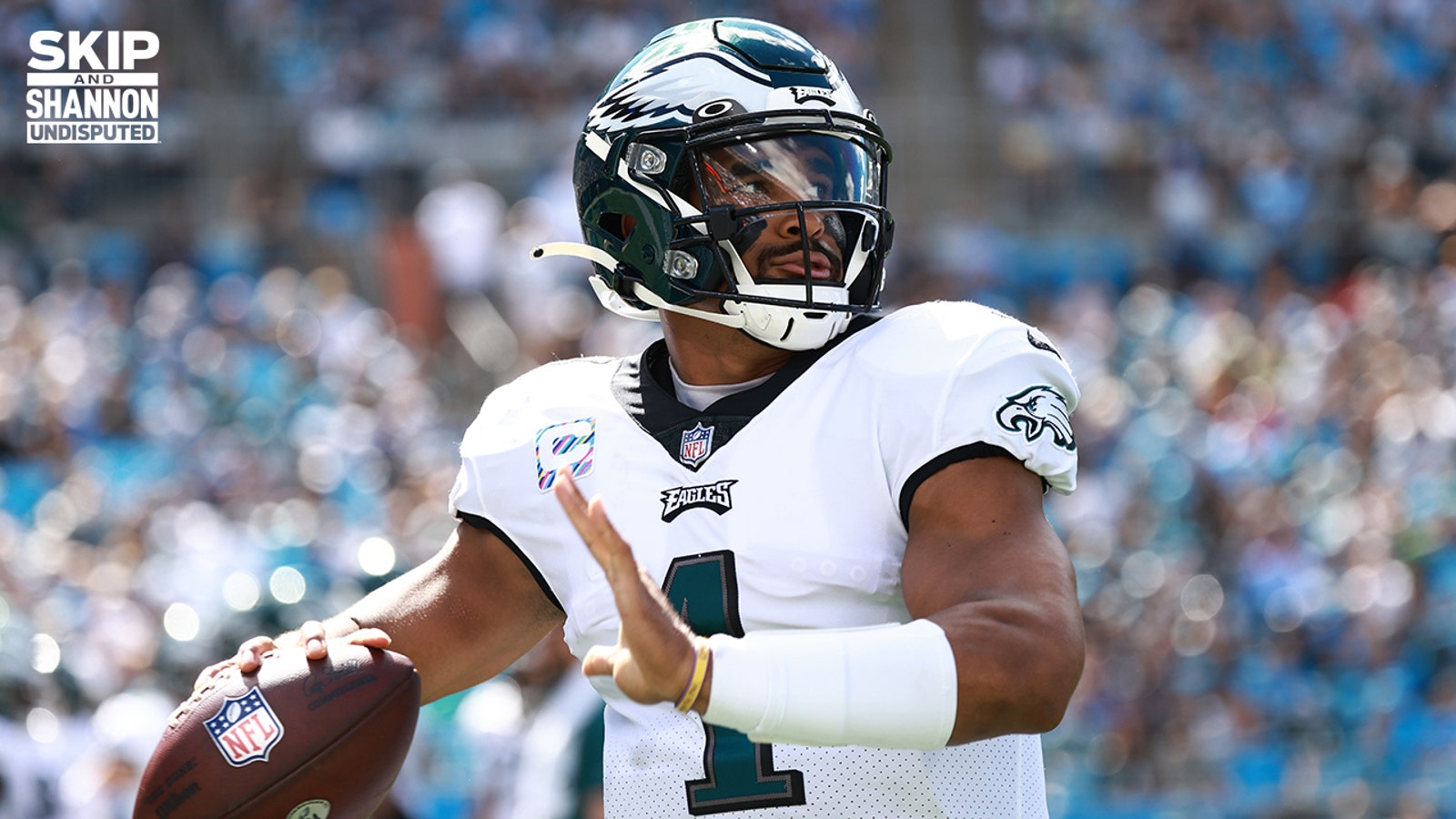 Skip Bayless and Shannon Sharpe debate whether Philadelphia will unseat Dallas as division champions in 2022.
The Eagles are counting on that as they enter what they hope will be a long and successful Hurts Era in Philadelphia. They have gone all-in on their 24-year-old starter in every way possible — from public support, such as Eagles coach Nick Sirianni wearing a T-shirt with Hurts' face on it on the first day of training camp, to spending first- and third-round picks and $100 million on a No. 1 receiver in A.J. Brown, who just happens to also be one of Hurts' best friends.
They have done everything they could to make it clear to Hurts and to everyone that they believe in him after his up-and-down first full season as a starter, and that they are committed to building around him long-term. But the most important thing they did is to embrace the status quo. Both Sirianni and offensive coordinator Shane Steichen are back for a second season.
And that means Hurts won't have to learn a new scheme, new plays or new terminology for the first time in — incredibly — seven years.
"I think with anything, going into Year 2 and being in the same system for the first time since high school, there's a comfort level right there," Steichen said. "Then you can obviously build on that. With anything, with any offense when you're in it for a while, you can build on it and add wrinkles, and we're looking at doing some of those things."
"You can see he's a year further into it," Sirianni said. "Decisions are being made quicker and faster each time he gets a rep at it. Just like a lot of quarterbacks in this league, they get better with their decision-making over time."
Hurts was far from bad at his decision-making last season. He completed 61.3 percent of his passes for 3,144 yards in 15 starts, with 16 touchdown passes and nine interceptions — decent numbers while helping his team rebound from a 2-5 start to make the playoffs. He also was a dangerous dual threat, too, rushing 139 times for 784 yards and 10 touchdowns — a huge part of the No. 1 rushing offense in the league.
Does Philly have the division's best roster?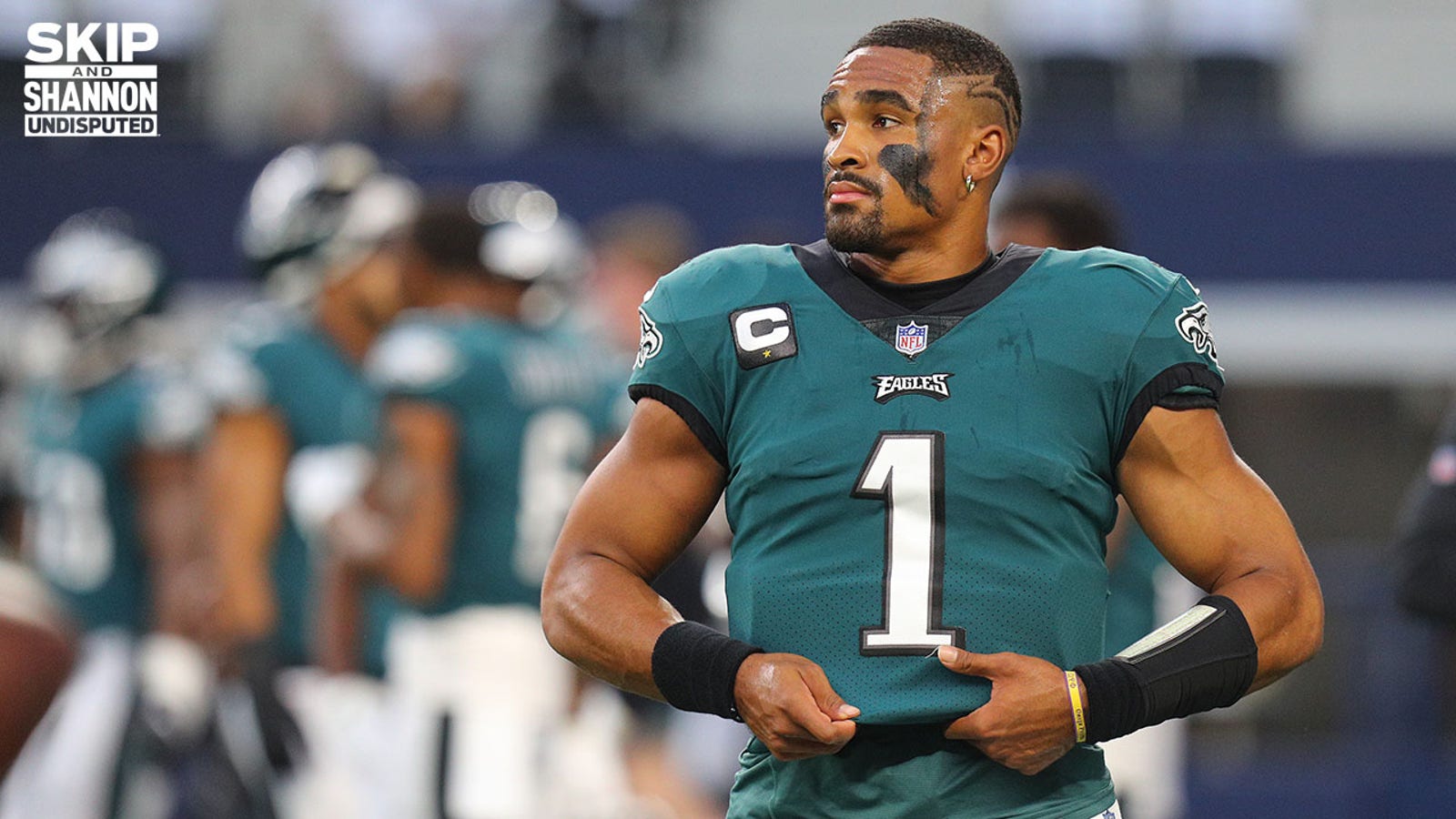 Eagles running back Miles Sanders says Philly is an All-Star team after its offseason of new acquisitions.
But inside the numbers, there were definitely questions about some of his decisions. He was criticized for being too impatient in the pocket, wanting to quickly bail out and make a run for it, instead of letting plays develop. He rarely used the middle of the field in the passing game, which made the passing offense too low-powered and one-dimensional at times.
It all led to a general feeling that Hurts wasn't quite comfortable. But the truth is, Hurts hadn't had a chance to get comfortable anywhere for years. He had three different offensive coordinators in his three years at Alabama, and then another one after he transferred to Oklahoma. And then after the Eagles drafted him in the second round in 2020, they fired his head coach, Doug Pederson, after his rookie year.
That left him starting over when Sirianni was hired last year, with his sixth offensive coordinator and sixth offense in six seasons — way too much for a quarterback to experience during some important developmental years from age 18 to 23. There was no consistency with the coaching and the training he got, very little similarities in the rhythm and words of the play calls, or even the concepts of the schemes.
Now there is.
"I said this a while ago, how settling it is to have some of the same pieces moving forward into another year," Hurts said. "I know it's the first time I've had that in years. Forever. So it is exciting."
It has been exciting for the coaching staff, too. And for them, it has been about more than Hurts having a chance to really learn their system. The coaching staff has gotten a chance to really learn about Hurts. A year ago, they were new, learning everything they could about their franchise QB from watching film and seeing him at practices in the spring. They were learning on the fly what he could and couldn't do.
Now they know, so they spent the offseason tinkering with their scheme, tailoring it toward the things they've seen first-hand that Hurts likes and what he does best.
"The more you know somebody, both personally and about their style of play, the more you can adapt the plan to them," Sirianni said. "We're constantly learning that. Now, we have a much better understanding this year than we did last year. We have 18 games of proof of what he likes and what he tells us and a whole year of a relationship."
Cowboys or Eagles?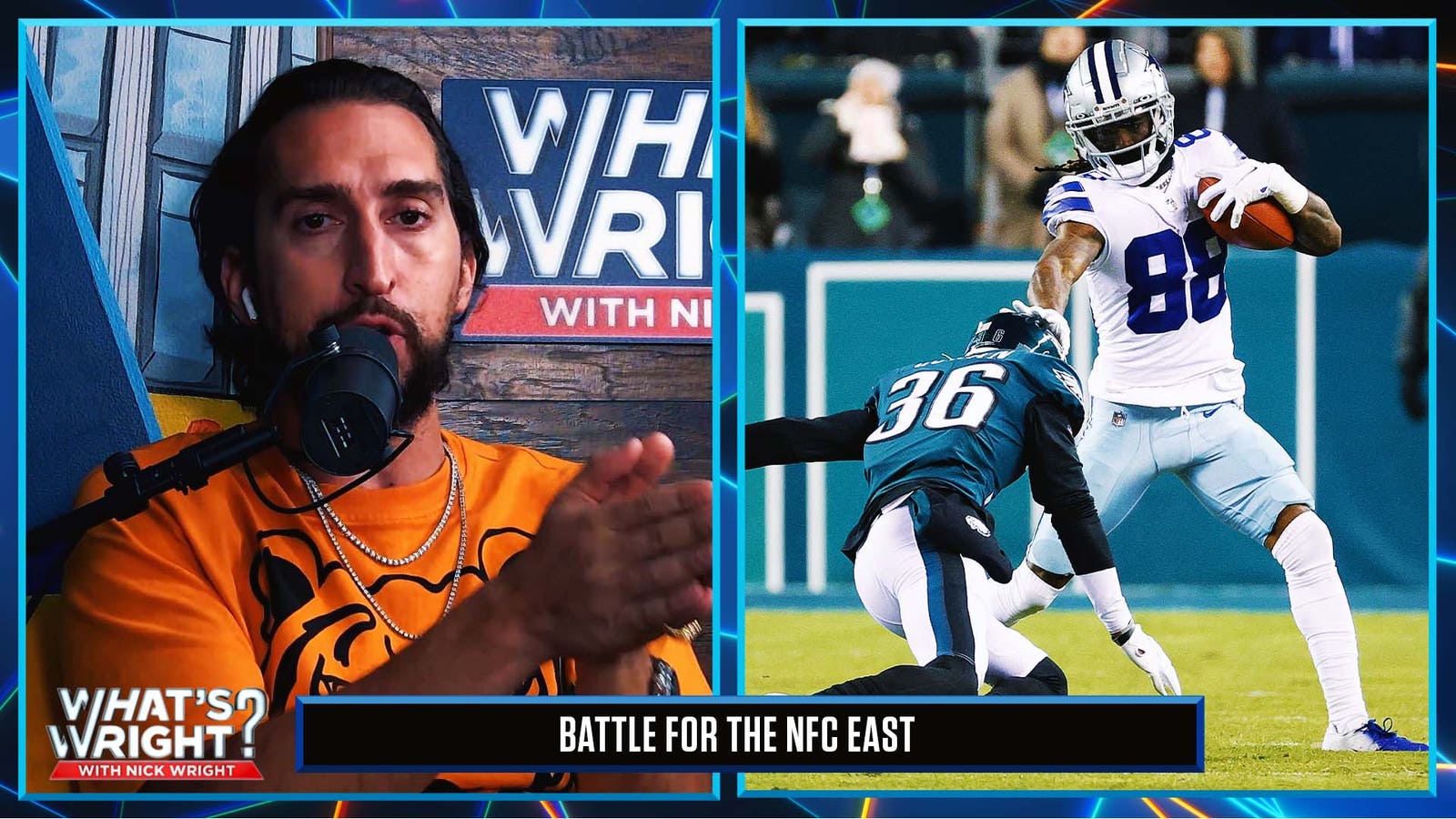 Who will win the NFC East? Hear why Nick Wright still believes Dallas has the edge despite being coached by Mike McCarthy.
That's huge, because as Sirianni said, "You don't ask a receiver to run a route they can't run. You don't ask a running back to read a play that they can't read. You don't ask the offensive line to run a scheme they can't run." The best coaches learn their players and fit their schemes to them, not the other way around.
And that's even more important when it comes to a starting quarterback.
"Obviously, the first thought of our mind is about Jalen," Sirianni said, "because he has so much on his plate."
He has more on that plate than ever, but the Eagles are convinced he can handle it now. It has made a noticeable difference. His teammates even started to notice it as soon as practices began back in the spring.
"Jalen looks really good," tight end Dallas Goedert said in June. "Just him going through his reads, his progressions, I feel like the ball's got a little more zip on it. He's getting it out a little bit quicker. You see kind of a 1-2-3 throw. He doesn't have as many hitches. He's seeing the game faster, which is really promising."
"He's done a hell of a job making the right decisions," Steichen said late in training camp this summer. "Especially in practice, going through his reads, going through his progressions very nicely. Then when he's had a chance to make a big play out of the pocket, he'll take it. If not, he's doing a good job of throwing the ball away when he needs to."
That's the tell-tale sign of growth in a young quarterback, when he starts to learn when to make a play and when to give up. QBs start taking only the necessary chances. And with a dual-threat quarterback such as Hurts, the hope is the comfort level will make him less anxious to leave the pocket just to bail out of a play.
Of course, there's a balance there. They don't want him to abandon his legs entirely.
"That's one of his superpowers," Steichen said, "that he can get out on the move and create plays."
What it all comes down to is this: The Eagles want Hurts, like all young passers, to make better decisions. And it is much easier to do that when a quarterback is not trying to figure out terminology and play progressions in real-time in his head. Hurts was clearly doing that last season, trying to sort out what must have been a jumble of information bouncing around his thoughts, with pieces of six offenses from six straight seasons muddling things up.
Those confusing days are over now. He has had a year-and-a-half to learn Sirianni's and Steichen's system, and for them to learn him. Last season was basically an experiment, for both sides to figure and sort things out. The payoff is supposed to be now.
And the Eagles, with a strong offensive line, a powerful rushing attack, and a new No. 1 receiver, have made sure Hurts has a good supporting cast around him. They feel they are loaded. The development of Hurts really feels like the last piece.
And they're sure it's not a missing piece anymore.
"When I showed up in the ("Hurts SZN") hat, I wanted everyone to know that it's 'Hurts season'," Brown said. "I'm excited for him, his growth. He's working really hard."
"I think he's seeing the field really well, he's building that memory bank of plays versus different coverages and knowing where to go with the football from that," Sirianni added. "I think his decision-making process is just continuing to get better. It's happening fast. It's happening quickly.
"And he just keeps getting better."
Ralph Vacchiano is the NFC East reporter for FOX Sports, covering the Washington Commanders, Philadelphia Eagles and New York Giants. He spent the previous six years covering the Giants and the Jets for SNY TV in New York, and before that he spent 16 years covering the Giants and the NFL for the New York Daily News. A Long Island, N.Y. native and graduate of Syracuse University, he can be found on Twitter at @RalphVacchiano.
---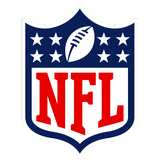 Get more from National Football League Follow your favorites to get information about games, news and more.
---
---