Eight Minors Arrested in Las Vegas Beating Death of 17-Year-Old Jonathan Lewis
Entertainment
Entertainment

Jonathan Lewis Death
8 Arrested in Vegas Teen's Fatal Beating
11/14/2023 5:27 PM PT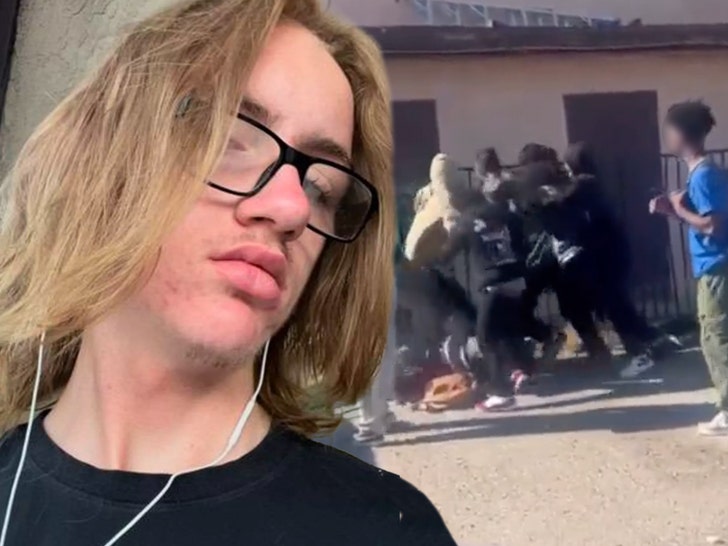 Eight high school students in Las Vegas are facing murder charges after being arrested in connection with the fatal beating of fellow student Jonathan Lewis.
The 17-year-old died earlier this month as a result of blunt force trauma injuries suffered in a beatdown near Rancho High School … and the Clark County coroner's office listed the manner of death as a homicide, leading to a slew of arrests.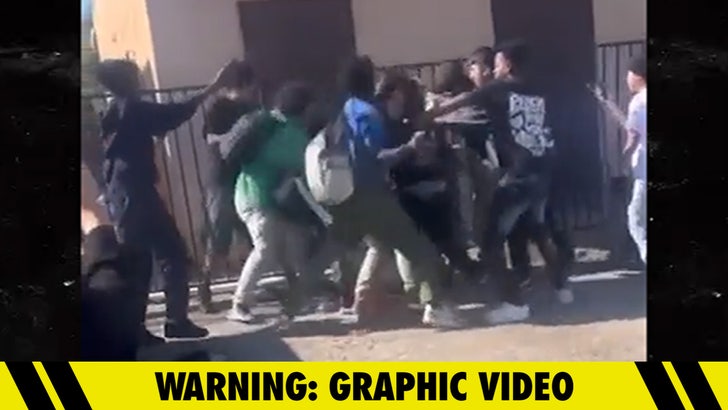 11/1/23
Cops in Sin City announced Tuesday all 8 arrested are between the ages of 13 and 17 … and they're students at Rancho High.
With the assistance of the FBI, cops took all 8 students into custody Tuesday morning … and law enforcement is still working to identify 2 more teens believed to be involved in the fatal beatdown.
The incident happened Nov. 1 after school let out, and video shows Jonathan getting beaten by a bunch of students. Police say the fight started over stolen wireless headphones and possibly a stolen vape pen … with everyone agreeing to meet in an alley and fight over it.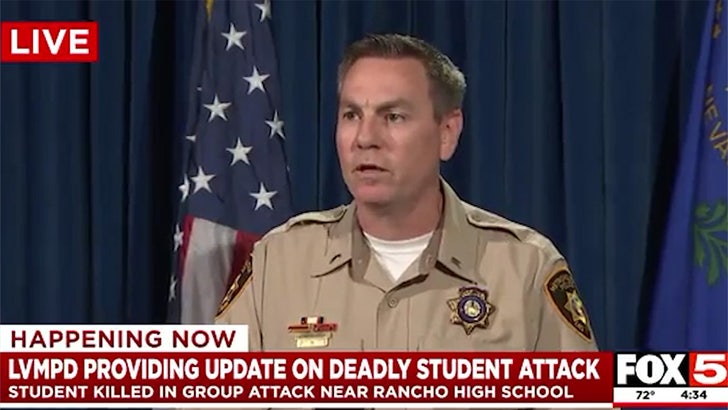 11/14/23
While the video appears to show Jonathan, who is white, getting swarmed by mostly Black kids … cops say the incident is not being considered a hate crime — but note the beating was "void of humanity."
Because the students are minors, police are not releasing their names … though they will be prosecuted as adults.