Elite 11 QB Hauss Hejny looks to continue family tradition at TCU with help from Mac Jones
Though Hauss Hejny was once committed to Duke, his commitment to TCU was a long time coming.
In fact, the Class of 2024 quarterback was ingrained into the Horned Frogs' athletic program before he was even born. His father, Jesse, played for the football team while his mother, JimAnne, played for the basketball team and ran track at the school. The couple even welcomed Hauss in the midst of their college careers.
In an interview with FOX Sports' RJ Young on "The Number One College Football Show" podcast, Hejny explained how his decision to commit to TCU in April was an easy one, citing his roots.
"Both of my parents went to TCU and I grew up around [the athletic program] my whole life," Hejny said. "I grew up in the training room when I was a couple months, a couple weeks old. The trainers were my babysitters. I grew up chewing on mouthpieces and getting my ankles taped by those trainers.
"So, I just bleed purple and I'm biased, obviously, but TCU's always been my dream school. I've been working my whole life to get myself in a position to one day play at TCU."
The Hejnys have remained close to TCU since Jesse and JimAnne's collegiate days ended. Hauss Hejny has starred for Aledo High School's football team, located less than 20 miles away from TCU's campus in Fort Worth, Texas.
This past season was an exciting one for the Hejnys. Not only did they see their local college play for a national title, but Hauss Hejny led his team to a state title.
"It was probably my dad's favorite sports season of all time," Hejny quipped with his dad sitting next to him. "It was surreal to see it. Me, obviously playing [and winning a title]. And obviously, TCU doing good, especially for Coach [Sonny] Dykes in his first season at TCU to be able to do what he did. That's just props to the amount of hard work [he puts in] and keeping his nose in the stone. The players, to go from one coaching staff to the other and having trust in the coaching staff.
"They obviously bought in what he had to say when he first stepped into the position. It was awesome to see."
TCU QB Commit Hauss Hejny: Exclusive Interview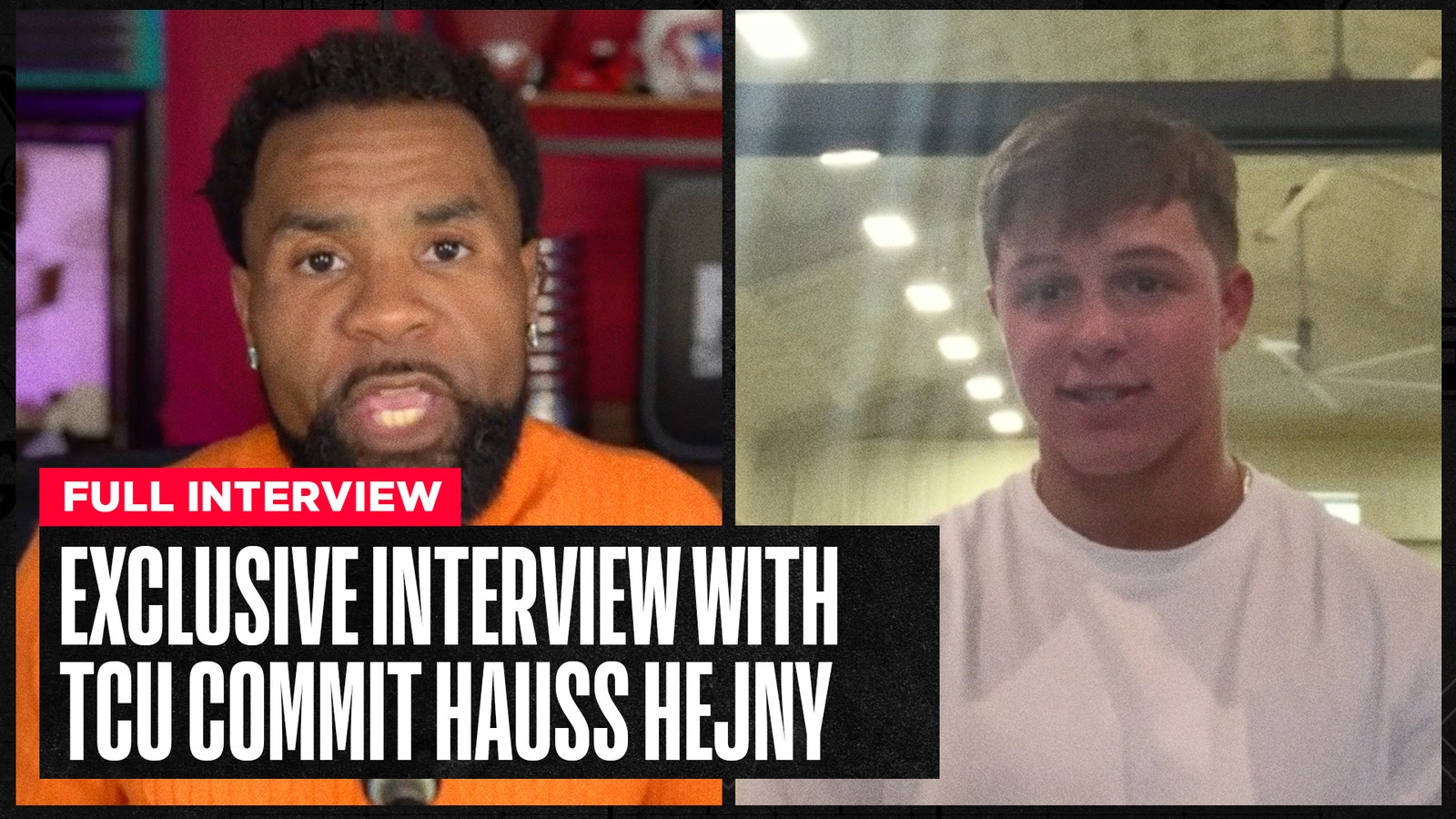 Not long after his football season ended, Hejny announced his commitment to Duke. He de-committed a couple of months later, though, and committed to TCU soon after. He cited Dykes as part of the reason he wanted to remain in the Forth Worth area.
"At the end of the day, I looked at all the options I had available and TCU ended up being the best one for me," Hejny said. "Coach [Kendall] Briles and Coach Dykes, love both of those coaches. I want to play for them.
"Another thing is, I've got my senior season ahead of me and I felt comfortable with TCU and I'm going to feel comfortable with TCU throughout this process. I just wanted to get that out of the way, so I can focus on the team that I'm on right now."
Shortly after he announced his commitment to TCU, Hejny participated at a regional Elite 11 camp in Texas. The four-star quarterback impressed, earning an invite to the Elite 11 Finals event in Redondo Beach, California, in June.
Hejny impressed again there, prompting FOX Sports' Michael Cohen to write, "wouldn't be a surprise to see Hejny blossom into a Max Duggan-esque star for the Horned Frogs over the next few years."
For Hejny, it wasn't a surprise that he performed well alongside some of the nation's best high school quarterbacks.
"It went as expected," he said. "It was a great experience. You come in there and you see them on social media, you know how they are as a person, it was just good to get to know them and be around the guys who are in a similar position as you and have gone through this tough quarterback recruiting process.
"You get out on the field and you're throwing around and having fun. It was just a fun deal. It wasn't a stressful thing at all. Yeah, you were going to compete and do your best and show what you're made of, but it was cool just to go out there and hang out and just soak it all in."
What makes Hejny an enticing prospect is his dual-threat ability. Cohen noted that Hejny was alone in that element at this year's Elite 11 camp. In addition to throwing for 2,094 yards and 20 touchdowns this past season, Hejny also rushed for 1,276 yards and 15 touchdowns in 15 games.
Both Hejny and his father credited his mom for his ability to move effectively with his legs. Following in his mother's track footsteps, Hejny has been a track star himself. He defended his district titles in the 100-meter dash and the 4×200-meter relay this past spring. As of April, his personal best 100-meter dash was a 10.6.
"I've been fast since I came out of the womb," Hejny joked. "When my mom had me, she was in college, so, those genetics were real fresh when I was born. … I was fast ever since I could remember."
To help pursue his athletic goals, Hejny's father built a "sports barn" that includes an indoor field and an outdoor field along with other amenities like a weight room, a kitchen, and even a hotel-like space. The facility is so impressive that New England Patriots quarterback and former Alabama star Mac Jones recently stayed there.
Jones has actually worked out with Hejny since the TCU commit was in eighth grade. When Young asked him what he's learned from Jones, Hejny paused for a moment before noting three traits of Jones' that separate him from the quarterbacks he typically competes with at the prep level.
"It just takes another level of work ethic and focus and attention to detail," Hejny said of what he's learned from 2021 first-round pick. "He has all three of those things when it comes to his film study, the way he takes care of his body, which he's had to work on because you have to have good habits, and he's honed in on that. Those are really the three main things I've learned from him. It definitely takes another level of focus."
Hejny's father interjected to say that he's "probably learned the most in the film room" from Jones.
"I've been able to sit in the film room with him and pick his brain," Hejny said. "Just seeing what he knows knowledge-wise, he knows a lot about the game. It's been good to learn with him and see what he knows, which gives me a scale of what I've really got to improve on, which is the mental part of the game and really digging into the film to make the game slower and easier."
If Hejny is able to replicate Jones in these ways, more exciting times likely await TCU.
FOLLOW Follow your favorites to personalize your FOX Sports experience
College Football
TCU Horned Frogs
---
COLLEGE FOOTBALL trending
---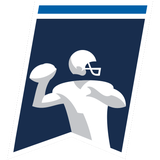 Get more from College Football Follow your favorites to get information about games, news and more
---