Fateful Valentine's Day For Musician Diamond Platnumz. Better half Zari Dumps Him.
14 th February every single year (Valentine's Day) is a day of celebrating love with our beloved ones and friends, it's been a sign of showing our love to others. This wasn't the case for Ugandan Socialite Zari Hassan The Boss Lady and her hubby Diamond Platnumz of Wasafi Records.
The two have been dating for close to three years and blessed with two beautiful kids and the allegations
has it that Zari and Diamond are no more and The Boss Lady is accusing the later for cheating on her several ladies including Hamisa Mobetto, Nasib's baby Mama.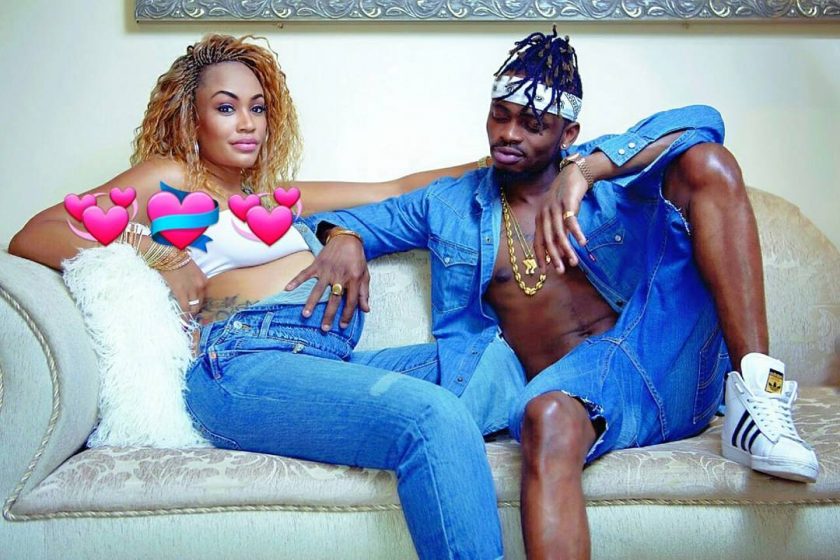 Zari made an announcement on Instagram, here it goes. "Understand that this is very difficult for me to do. There have been multiple rumors some with evidence floating around in ALL SORTs of media in regards to diamond's constant cheating and sadly I have decided to end my relationship with diamond as my respect, integrity, dignity ; well being cannot be compromised. We are separating as partners but not as parents. This doesn't reduce me as a self made individual and as a caring mother, and the boss lady you have all come to know. I will continue to build as a mogul, I will inspire the world of women to become boss ladies too. I will teach my four sons to always respect women, and teach my daughter what self respect means"
She went ahead to delete over 500 photos that she had with Diamond Platnumz on Instagram. Although reports have it that this is the drama they have been playing just to remain relevant and talked about in the media. Diamond is labeled as a player and that's the reason for having engaged in many relationships.