Favored UConn is calm, confident back on big stage
HOUSTON — Donovan Clingan couldn't even head to the grocery store without being recognized.
"Clingan, make the right decision! Make the right choice! Stay home!"
The 7-foot-2 freshman big man from Bristol, located just 45 miles away from UConn's Storrs campus, ended up making the choice those smaller grocery shoppers were asking him to make. After winning a state championship at Bristol Central, scoring 2,268 career points and winning state player of the year honors twice along the way, the consensus top-50 recruit elected to stay in his home state for his college career.
Wearing a grin on Friday afternoon at the podium, the Huskies' big, friendly giant reflected on the people back in Connecticut who urged him to take a path that now has him 80 minutes away from a national championship.
"I feel that pressure," Clingan said. "You want to put on for Connecticut, trying to do what we want to do and what the state wants us to do. It's important that we go out there tomorrow and leave it all on the floor. We've got to go out there and put on a show for Connecticut."
That pressure — that vibe, that aura — is the standard that's grown in Storrs over the last quarter-century. When UConn hits the floor on Saturday at 8:49 p.m. ET against Miami, the Huskies will be pursuing their fifth national championship since 1999. No other program in college basketball possesses more than three crowns in that span.
That's what Dan Hurley saw in the UConn job, and why he didn't even think about another option when he was offered the job in 2018. The Jersey City native, who's had his own path of ups and downs, wouldn't have gone about it any other way.
"When you grow up in the way I grew up, you want to go and challenge yourself all the time," Hurley said. "You don't go from Rhode Island to a place like UConn unless you have high-level internal motivation to be challenged at the absolute highest level as a coach and as a player because you're going to be graded against the greatest coaches and players to play college basketball in the last 25 years. You've got to have the stomach to handle that. If you're not getting to Final Fours and not competing at the top of the Big East here, you're failing. It's a lot easier to coach at places where making the tournament is enough."
As Hurley and his players jogged through the NRG Stadium tunnel on Friday afternoon for the team's open practice, the 50-year-old Connecticut head coach hit center-court and looked around, waving to friends and family in the stands.
That's been a revealing item with Hurley throughout this process: He hasn't been strictly business during this run. In fact, it's quite the contrary. Typically a large personality on the sidelines, Hurley has shown a softer side, too.
"Intermittently, when the players aren't around, I mostly cry around [assistant coaches] Luke [Murray] and Kimani [Young], along with my wife and family," Hurley said. "Andre Jackson probably saw me prior to the Gonzaga game while I was writing game keys and goals. He saw me sniffling. He saw the tissues come out. Because I just looked at him, and it just made me — the guy's so awesome to coach and be around."
Jackson has been a key cog on UConn's run to the Final Four, which has seen the Huskies win their four combined games by 90 points. The junior has totaled 31 assists over four tournament games. After some struggles in January for one of the main leaders of this team, Jackson has surged in recent weeks, and there's no coincidence that the team's play has as well. That goes back to a relentless approach starting at the top.
"He [Hurley] demands more out of his players than, I think, anybody in the country," Jackson said. "Now it's finally starting to pay off, and we're finally starting to see the progress from all the work he puts in. It's always great when you have somebody to hold you to that standard because you know you're going to get better in an environment like that."
What's been the key to that environment?
"Unselfishness. This group is totally selfless," assistant coach Tom Moore told FOX Sports on Friday. "The way they pass the ball to each other, the way they accept their roles, and the way they cheer for each other, it's so genuine. I think when you've got Andre Jackson and Adama Sanogo, the heart and soul and toughness leaders … Andre is so unselfish. People will say he's the most unique player in the country, but he's the most selfless player in the country. His No. 1 priority is winning, and the rest of the guys have fallen in line."
The program is an environment that has produced the likes of Richard Hamilton, Ray Allen, Emeka Okafor, Kemba Walker, Ben Gordon and countless others, with a new group ready to make their mark.
"This is what you grow up dreaming about, to be standing here making history in this event," said Nahiem Alleyne, who transferred into the Huskies program last offseason after three years at Virginia Tech. "I saw this roster when I was deciding on where I was going to go and knew right away how big we could potentially win. That's what UConn is all about."
That's the entire vibe around Houston right now, as these Huskies are the clear front-runner entering the Final Four. It's that confidence — that swagger, if you will — that Clingan could hear in the voices of Husky fans in Aisle 5 at that grocery store two years ago.
"We come to UConn to do big things," Hurley said. "This group is very confident, and they've got a great vibe."
John Fanta is a national college basketball broadcaster and writer for FOX Sports. He covers the sport in a variety of capacities, from calling games on FS1 to serving as lead host on the BIG EAST Digital Network to providing commentary on The Field of 68 Media Network. Follow him on Twitter @John_Fanta.
Read more:
FOLLOW Follow your favorites to personalize your FOX Sports experience
UConn Huskies
Big East
College Basketball
---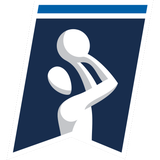 Get more from College Basketball Follow your favorites to get information about games, news and more
---