Five things we've learned in Texas Rangers' World Series run

For the first time since 2011, the Texas Rangers are returning to the World Series.
The Rangers swept the American League's winningest teams in the Rays and Orioles before battling back against the reigning-champion Astros, overcoming a 3-2 deficit in the AL Championship Series by taking all four games on the road.
By winning Games 6 and 7 of the ALCS, the Rangers have tallied more victories in elimination games this year alone than they had in their entire franchise history.
As they await their World Series opponent, here are five things we've learned this postseason about the resilient Rangers:
1. Adolis García is the story of October
In a lineup full of mild-mannered personalities, García's exuberance stands out. He is the lifeblood. The energizer. When he pulverizes a baseball, it provides a different kind of jolt. This October, he has powered a city.
García was the focal point of the ALCS, whether destroying baseballs or taking exception to getting hit by them. He homered in each of the final four games of the series, became the only player ever to knock in a run in six straight games of a postseason series and finished the LCS with 15 RBIs, the most ever in a postseason series.
After hitting a grand slam to left field to put Game 6 on ice, his next two at-bats Monday were a 346-foot single off the wall to left field and a 368-foot blast to right field. For good measure, he added another home run — his fifth in four games — before Game 7 came to an end.
His ALCS MVP performance didn't exactly come out of nowhere after leading the Rangers in home runs and RBIs this season, but he made himself a national star this October with one of the all-time great playoff runs. García joined his teammate Corey Seager — the 2020 NLCS and World Series MVP — as the only two players ever to record seven homers and 20 RBIs in a single postseason.
Amid a historic October, García can truly set himself apart when the World Series begins.
Adolis García smashes solo homer to extend Rangers' lead over Astros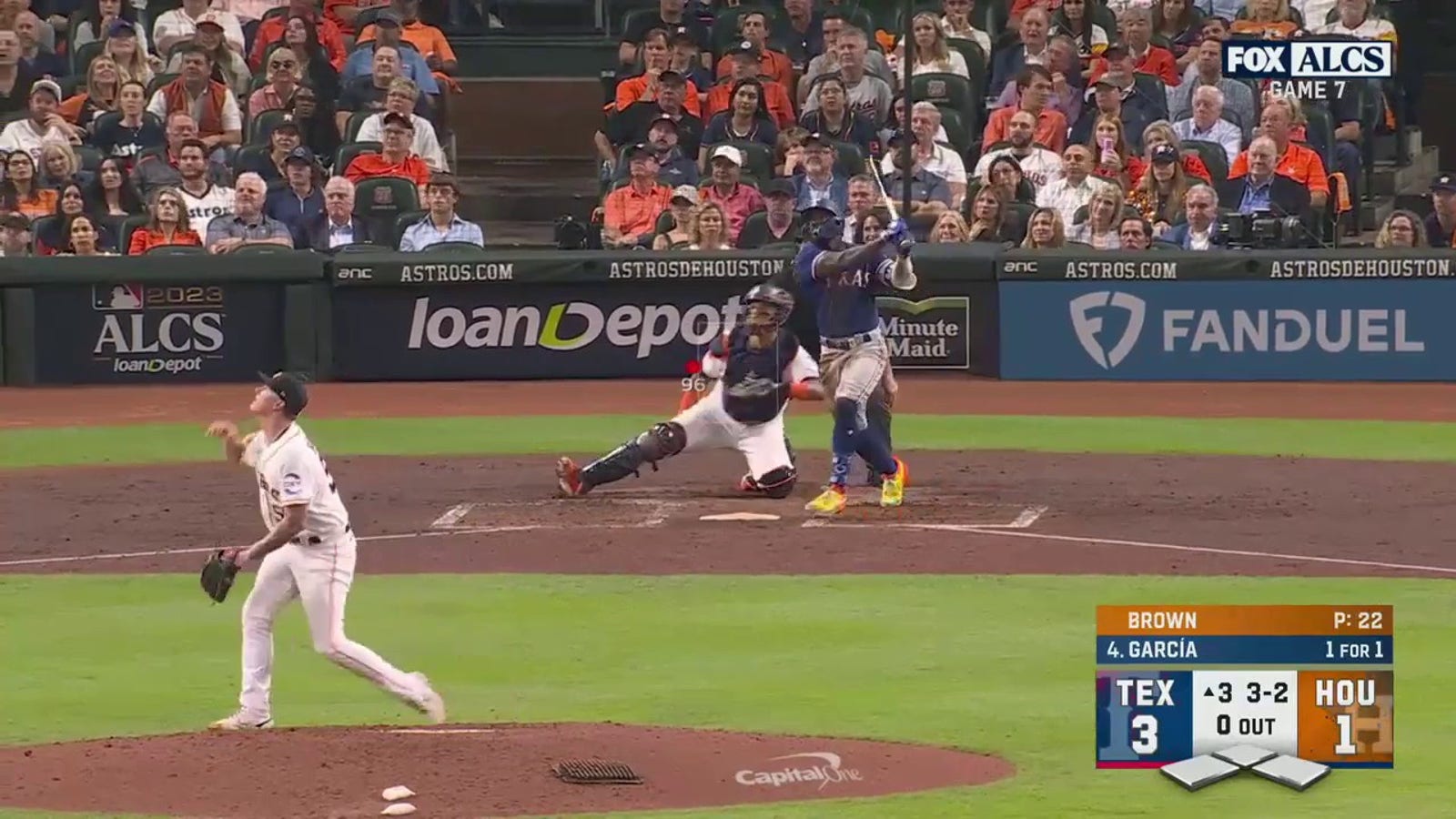 2. The Bruce Bochy effect is real
The longtime manager returned after a three-year hiatus because he believed in what the Rangers were building. In his first year with the club, they're back in the World Series for the first time since 2011 (coincidentally, a year after Bochy's Giants tore through them while winning the 2010 World Series). His players say he doesn't speak much but has a comforting calmness about him, which might help explain why his teams always seem cool on the biggest stage.
Bochy is now 6-0 in elimination games in his postseason career, the most wins without a loss by any manager in MLB playoff history. On Monday, he also became the first manager to win a league championship series with three different franchises.
Despite managing in the majors for 26 years, Bochy said he likes to think of himself as a blend between the old-school and new-school approaches. He wants all the information he can get, but he isn't married to the numbers and matchups and will rely on gut and feel in certain moments.
This postseason, his instincts always seemed to be right, whether giving a starter a little extra leash or turning to the right reliever at the right time.
"Sometimes he makes gut decisions," designated hitter/catcher Mitch Garver said. "I think that art has been lost a little bit in today's game, not for everybody, but he goes off his gut sometimes, too, and it's refreshing. So I appreciate that about Boch."
'So much heart and determination' – Rangers' Bruce Bochy's speech
3. Right now, Jordan Montgomery and Nathan Eovaldi are an ace duo
The Rangers signed Jacob deGrom last offseason to be their top guy for moments like this. They acquired Max Scherzer at the deadline to do the same.
Instead, it's another offseason signing and a different midseason addition doing the rotation's heavy lifting.
Eovaldi was an All-Star and would have been in the Cy Young Award conversation if not for a midseason forearm strain. He took some lumps working his way back to form in the second half but has found a different gear in the postseason, where he tends to thrive. Eovaldi has 28 strikeouts and two walks this October, lowering his career postseason ERA to 2.87 in 69 innings.
Montgomery, meanwhile, has been the best trade-deadline addition in baseball this season. A man the Yankees deemed unworthy for their October rotation in 2021 — and one they traded to St. Louis at last year's deadline — has a 2.38 ERA in four starts this postseason. Montgomery was the man Bochy trusted in Game 7 after Scherzer was removed in the third inning. Pitching on two days of rest, Montgomery added 2.1 scoreless innings of relief. He enters the World Series with a 2.16 ERA this postseason in five appearances (four starts).
Apart from the Rangers, no other AL team has gotten more than two outings of at least six innings from a starter this postseason. Eovaldi and Montgomery, meanwhile, have combined for six such outings.
Jordan Montgomery on Rangers defeating Astros in ALCS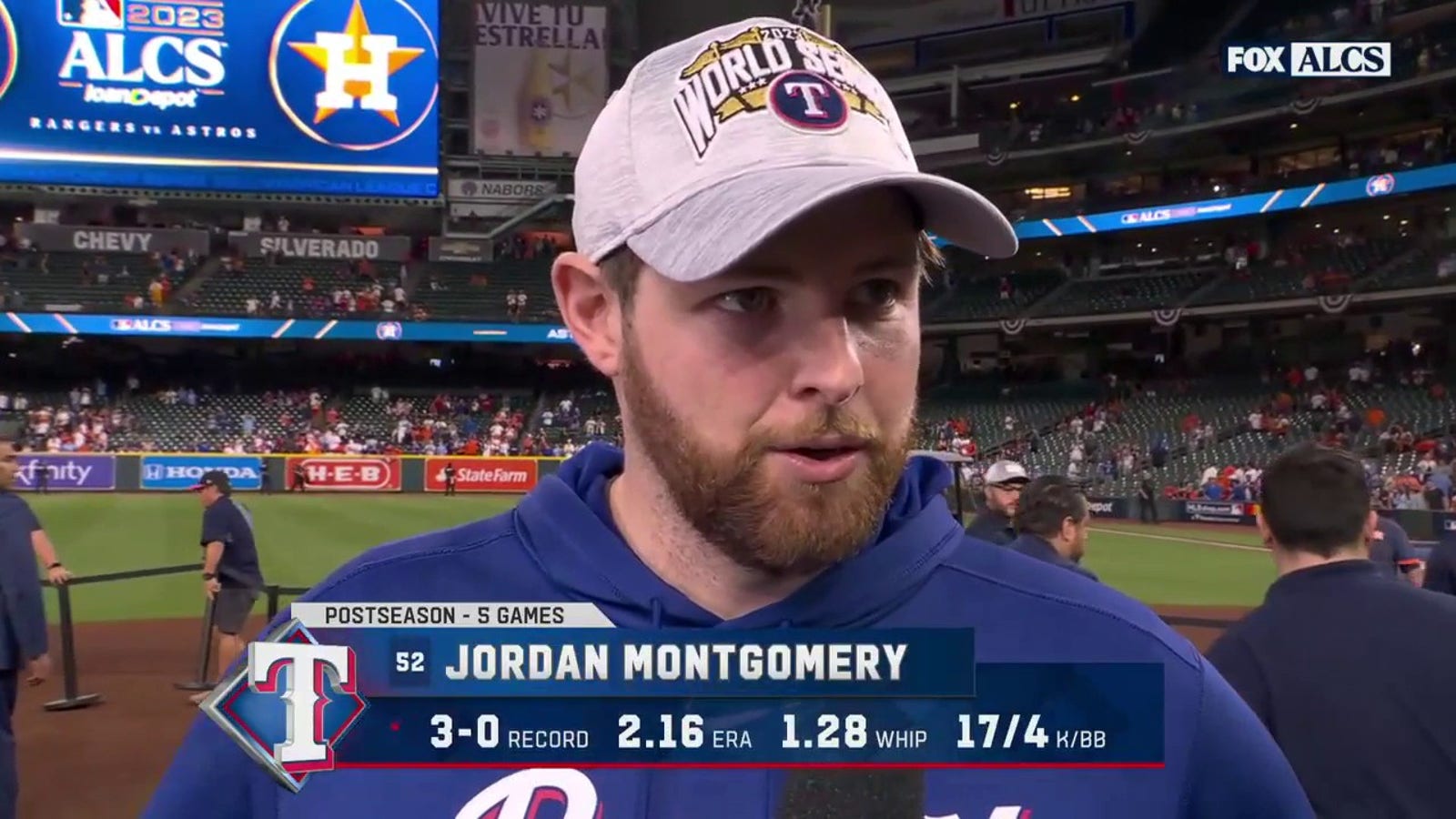 4. Their young guys aren't overwhelmed
Josh Jung would have a strong argument for the AL Rookie of the Year award if he didn't fracture his thumb in August. Evan Carter took the Rangers' lineup to new heights when he was called up in September. But how would the rookies handle their first October?
Turns out, quite well. Both Carter and Jung have an OPS over .900 this postseason.
Carter, who turned 21 on Aug. 29 and debuted in the majors 10 days later, did not look overwhelmed by the jump to the majors in September and looked just as cool as the calendar flipped to October, becoming the youngest batter in MLB history to reach base all four times up in his playoff debut. He has reached base in every game since. His elite plate discipline garnered enough confidence from his manager that Bochy had him batting third in each of the final six games of the ALCS (Robbie Grossman started one, but Carter came in for him mid-game).
Jung's first two series were far more impressive than his ALCS, but his two homers in Game 3 gave the Rangers a chance, and he has already set Texas rookie records for extra-base hits, homers, total bases and RBIs in a single postseason. They might need him to produce more with runners in scoring position, but it's clear those two aren't bothered by the magnitude of the moment.
Add on what center fielder Leody Taveras and pitcher Cody Bradford have provided, and there's a bevy of young guys in Texas adding to the run.
Evan Carter and Adolis García both hit two-run singles in Game 7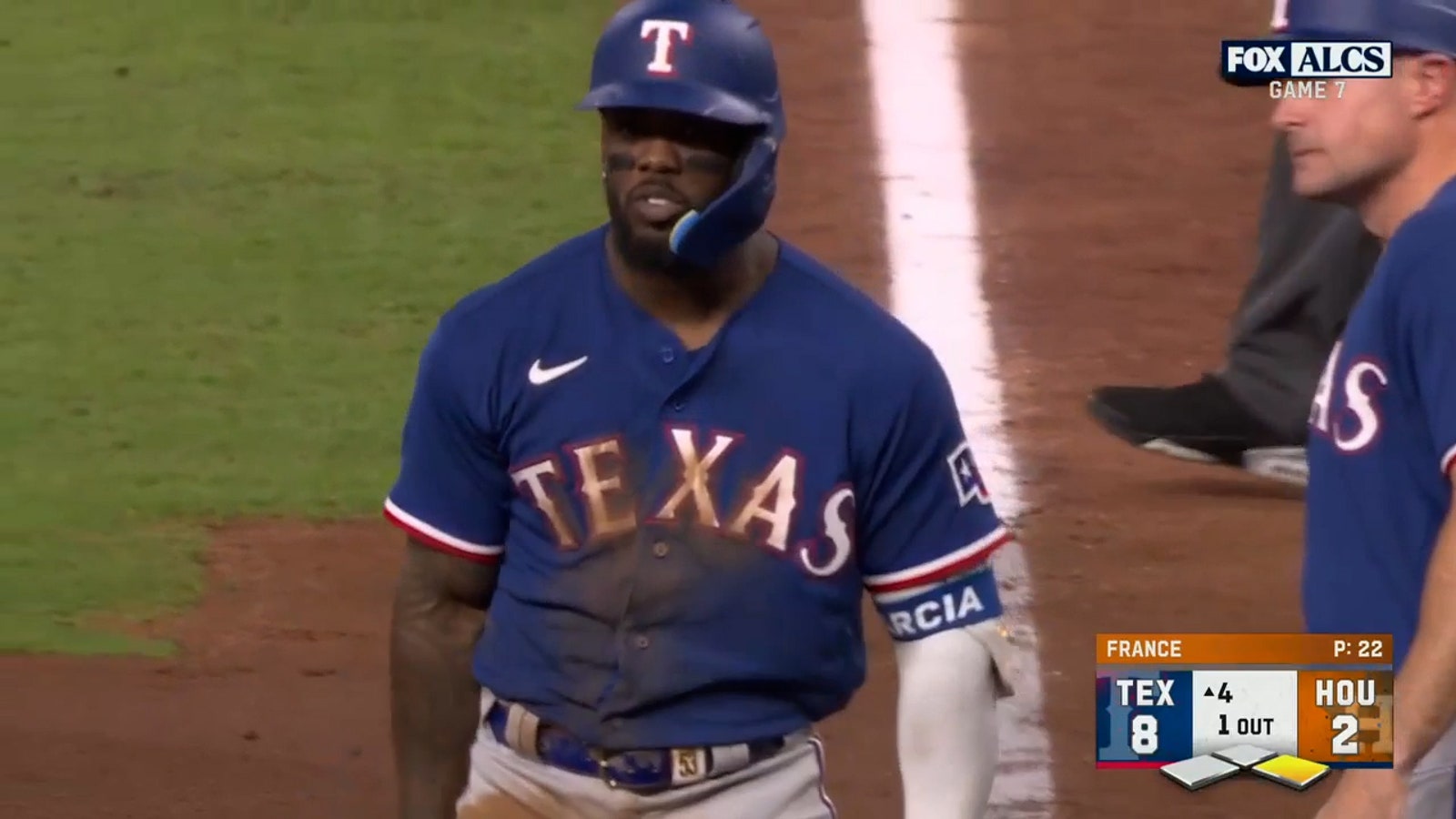 5. It doesn't matter where they play
The worst news for the Rangers? No matter which team they face, they have home-field advantage in the World Series.
The road warriors have won each of their first eight games as the visitors this postseason. The only other team to win their first eight road games to begin the postseason were the 1996 Yankees, who went on to win the World Series.
It hasn't been quite the same for the Rangers at home, where they dropped all three games during the ALCS, though their success at Globe Life Field during the regular season (50-31) would indicate that might be more of a blip than a trend.
All year, the Rangers have touted their resilience. This October, they demonstrated why. After losing the AL West title on the final day of the regular season to the Astros, they won their first seven postseason games. After losing three straight at home to the reigning champions, they won two elimination games on the road.
The Rangers don't have the experience of other postseason clubs, and if they end up facing Philadelphia in the World Series, Citizens Bank Park will probably be the most hostile road environment they've seen. But if the past few weeks are any indication, don't expect Texas to be fazed.
Rowan Kavner covers the Dodgers and MLB as a whole for FOX Sports. He previously was the Dodgers' editor of digital and print publications. Follow him on Twitter at @RowanKavner.
---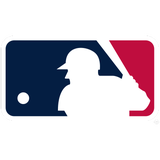 Get more from Major League Baseball Follow your favorites to get information about games, news and more
---