Gator Metal Roofing Unveils Innovative Smart Paint Technology for Enhanced Durability and Sustainability in North Carolina
Bringing Brilliance to Roofs: Gator Metal Roofing Unveils a Palette of 18+ Vibrant Metal Roof Coatings for North Carolina Homes.
North Carolina, 14th November 2023, ZEX PR WIRE, Gator Metal Roofing, a trusted name in delivering cutting-edge roofing solutions, is thrilled to introduce innovative Smart Paint Technology aimed at elevating durability and sustainability in North Carolina. The company continues to lead the industry by pushing the boundaries of roofing technology, emphasizing longevity, and environmental responsibility.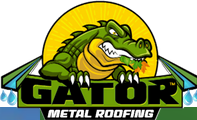 Recognizing the growing need for sustainable roofing solutions, Gator Metal Roofing has developed a range of advanced Smart Paint Technology designed to enhance the lifespan of roofing systems while reducing their environmental impact. These coatings are a testament to the company's commitment to providing customers with roofing options that surpass industry standards.
Gator Metal Roofing understands that homeowners and property managers are increasingly looking for ways to not only protect their investments but also reduce their carbon footprint. With the introduction of these innovative metal roof coatings, Gator Metal Roofing empowers customers to achieve both goals seamlessly.
As a company dedicated to exceeding customer expectations, Gator Metal Roofing's innovative metal roof coatings offer a host of benefits. These coatings provide superior protection against the elements, including harsh weather conditions and UV radiation, ensuring the longevity of the roofing system. Additionally, they enhance energy efficiency, reducing heating and cooling costs for homeowners.
The spokesperson for Gator Metal Roofing emphasized, "We are committed to innovation that addresses the evolving needs of our customers and the environment. Our advanced metal roof coatings are a testament to our dedication to delivering roofing solutions that combine durability, sustainability, and performance."
Gator Metal Roofing's commitment to sustainability extends to the entire life cycle of their roofing products. The innovative coatings are designed to extend the life of metal roofs, reducing the need for premature replacements and minimizing the environmental impact associated with roofing materials.
"We believe that sustainable roofing is not just a trend but a responsibility. Our innovative metal roof coatings align with this ethos, offering customers an opportunity to invest in a roofing solution that not only enhances the value and performance of their properties but also contributes to a greener future."The spokesperson continued.
Gator Metal Roofing remains steadfast in its mission to redefine roofing experiences by offering forward-thinking solutions that blend durability, sustainability, and practicality. With the introduction of these innovative metal roof coatings, the company reaffirms its commitment to shaping the roofing landscape in North Carolina, providing customers with the tools to enhance their properties while minimizing their environmental footprint.
About Gator Metal Roofing
Gator Metal Roofing is a leading provider of metal roofing solutions based in North Carolina. The company offers top-quality metal roofs that combine durability, energy efficiency, and long-lasting performance. Gator Metal Roofing's innovative solutions continue to set industry standards and redefine the roofing experience for homeowners and property managers alike.
For additional information and business inquiries, please contact: https://gatormetalroofing.com/
Published On: November 14, 2023