Get a Taste of Walt Disney World's Toy Story-Themed Roundup Rodeo BBQ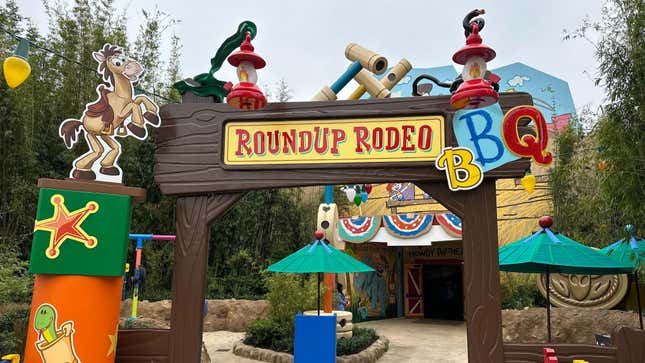 Shrink down to the size of toys at Toy Story Land in Walt Disney World's Hollywood Studios, where you can play and dine alongside Andy's treasures. Disney Parks invited io9 to preview the food and theming at the newest dining destination that has something for everyone, even plant-based BBQ!
The Walt Disney World family immersive area just opened up Roundup Rodeo BBQ, where you're hosted in a restaurant of Woody and friends' mini-making. There's even a moment where the Army men warn guests there's an Andy sighting—and, true to the toys in the movie, everyone has to freeze mid-meal until he passes.
Check out our gallery for a peek inside!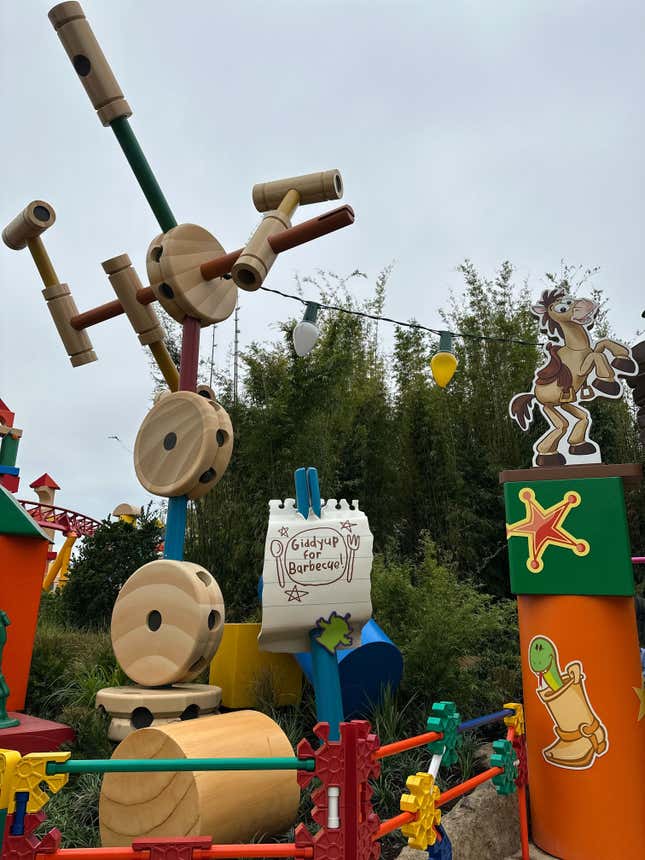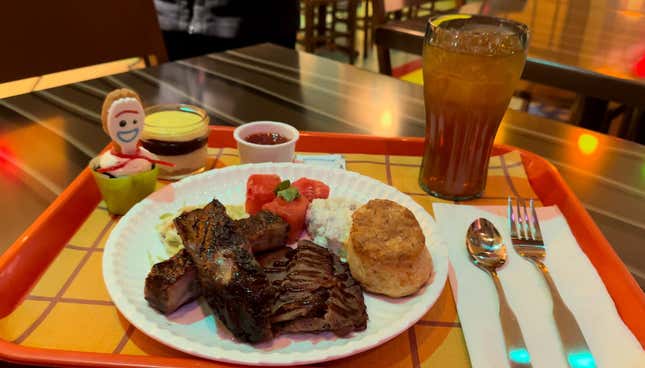 Here's the standard BBQ fare, which includes ribs, brisket, and some sides including a cheddar biscuit, plus dessert.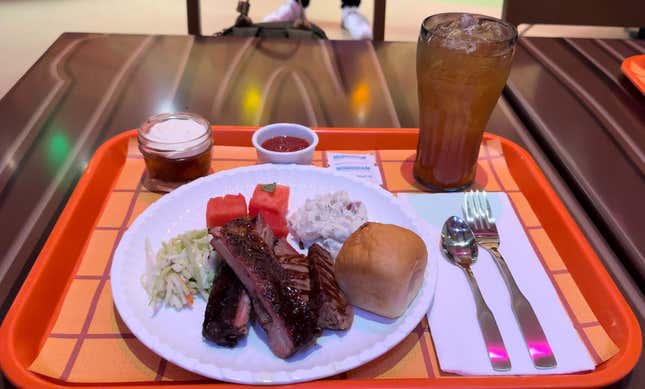 The BBQ is already gluten-free as is, but something to note is that the BBQ sauce is too! No hidden gluten microdose there. There's even a pie option that's gluten-free, plus plenty of sides. Pro-tip: a lot of the plant-based options are also gluten-free, including our favorite, the Impossible "rib chop" (trust us).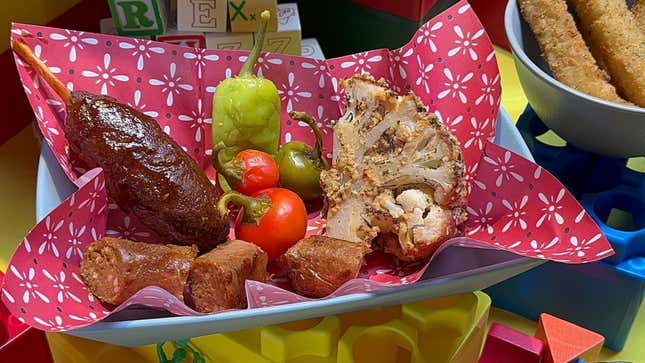 Here's a close up of several of the plant-based options; not pictured are the rest of the vegan/veggie-friendly sides. (There's more than just peppers!)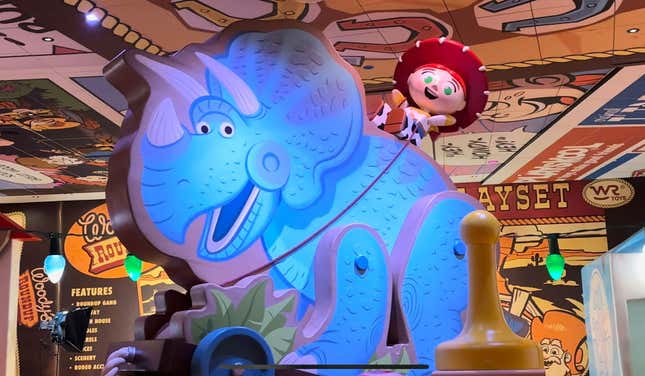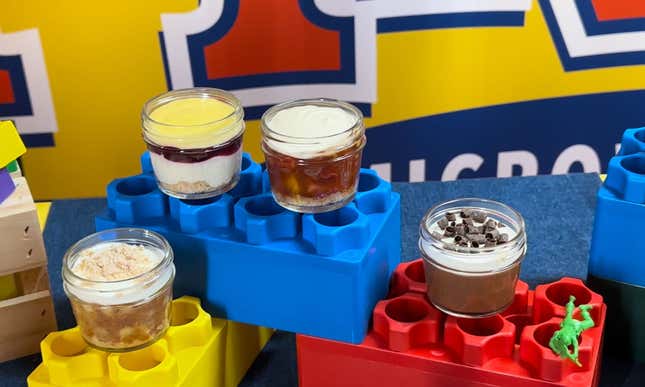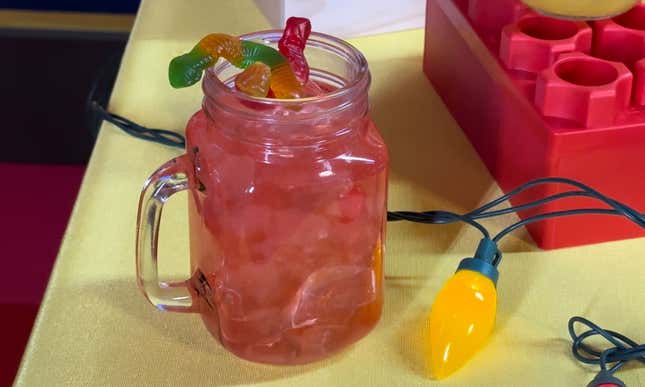 This is the kid-friendly Partysaurus Rex.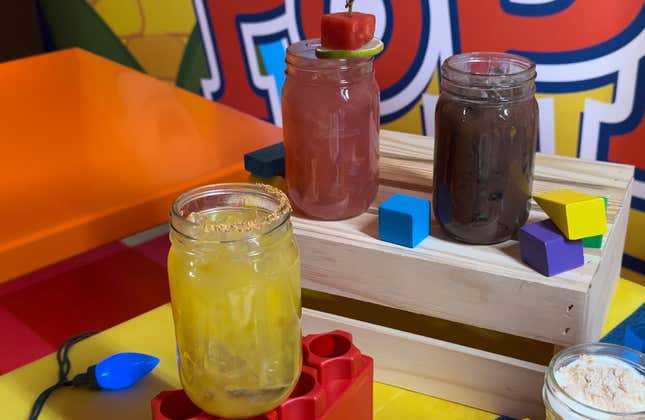 The drink selection is creative, based on juices and smoothies. There's even some adult twists on what you see.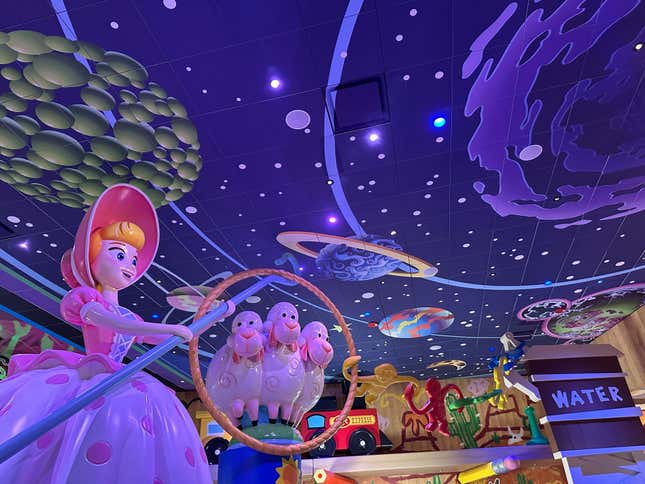 The design on Bo here is the only figure ever made that's exclusively inspired by her look in Toy Story 4 and her classic introduction.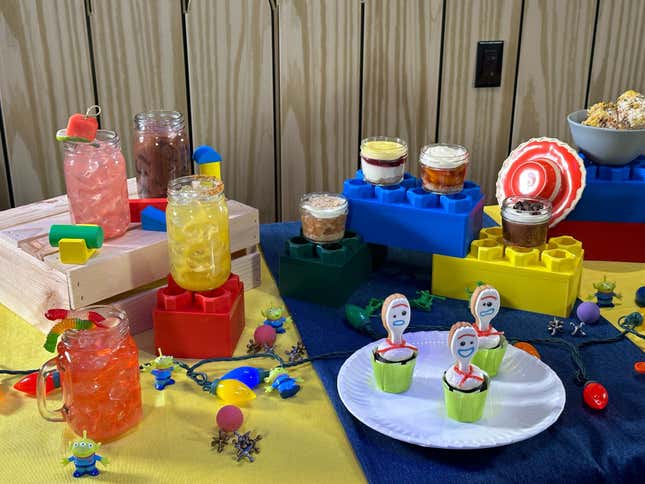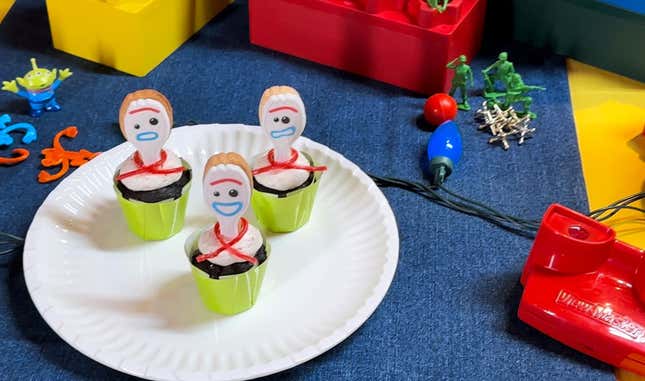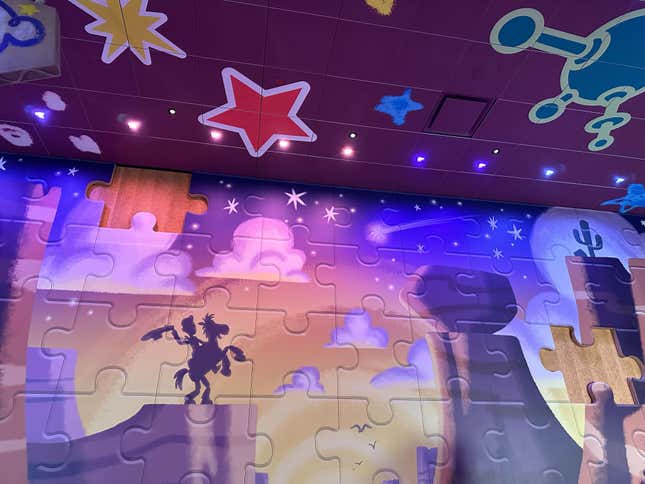 Imagineers shared that the puzzle on the wall is missing four pieces and they're scattered throughout Toy Story Land. So be on the lookout.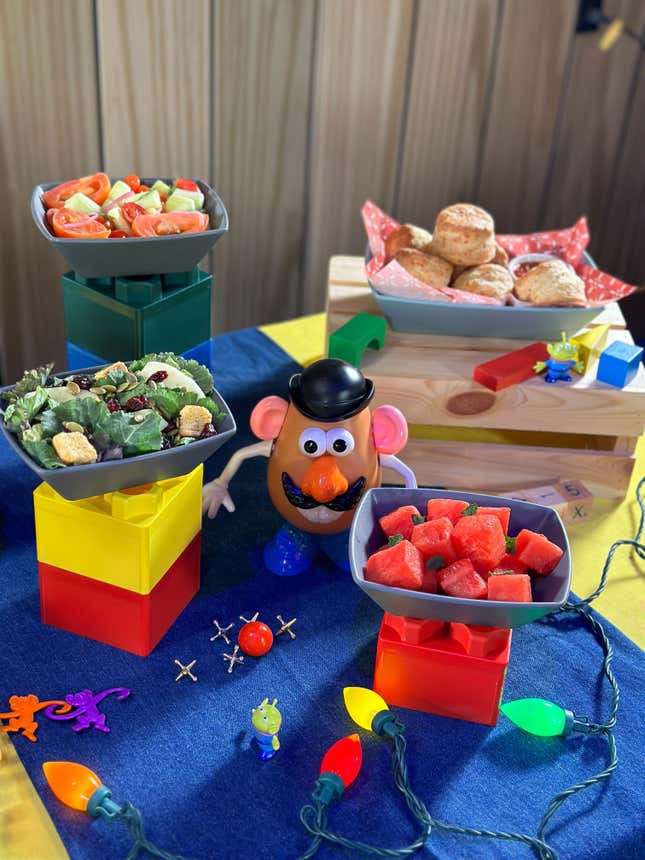 Mr. Potatohead thinking about his spudlings being turned into potato salad.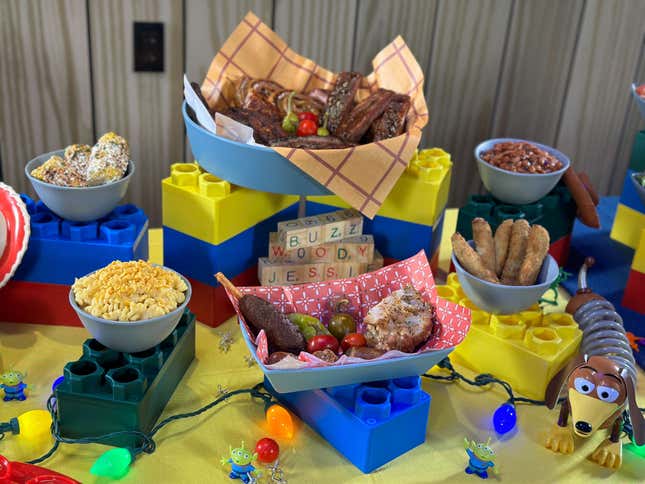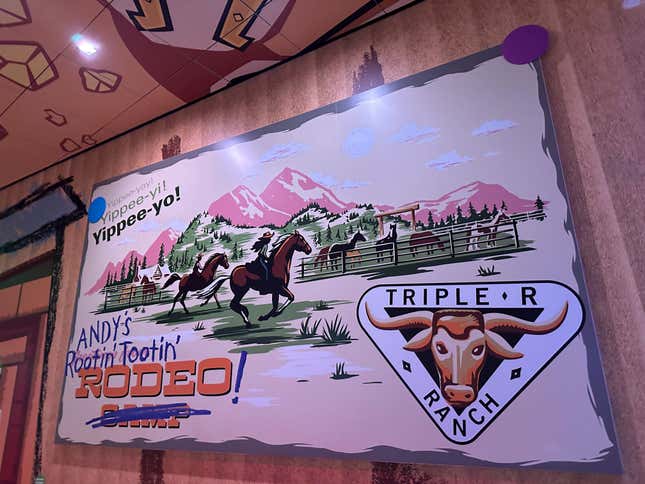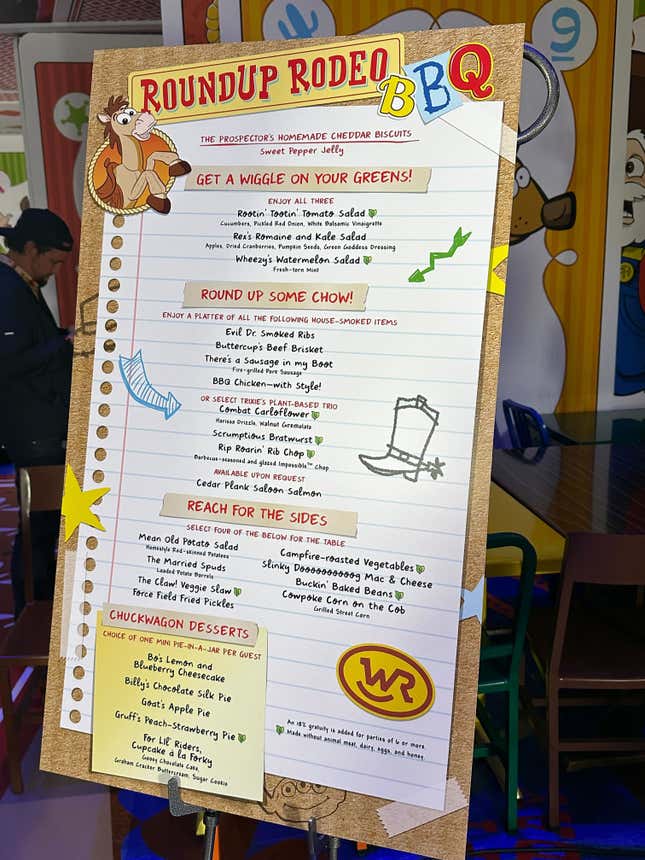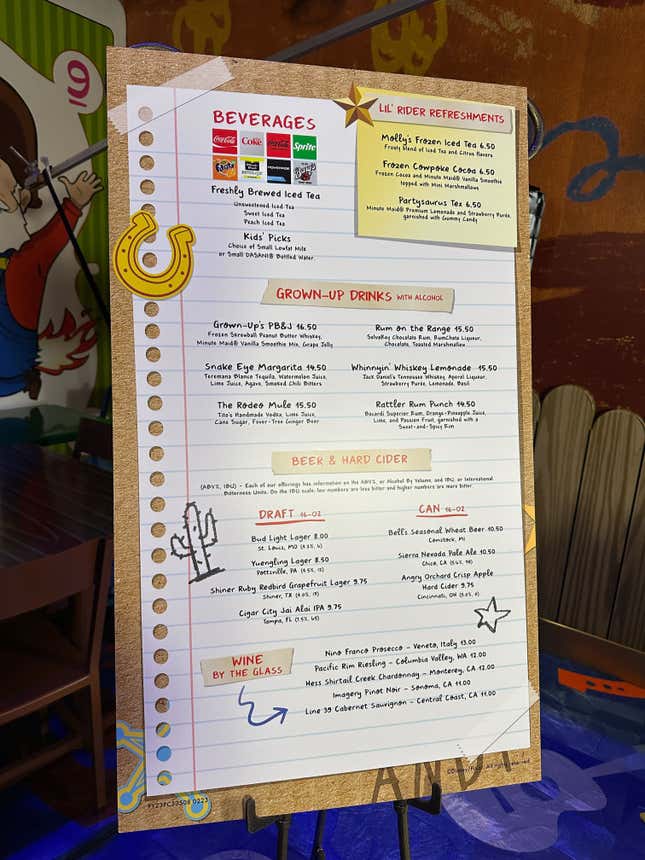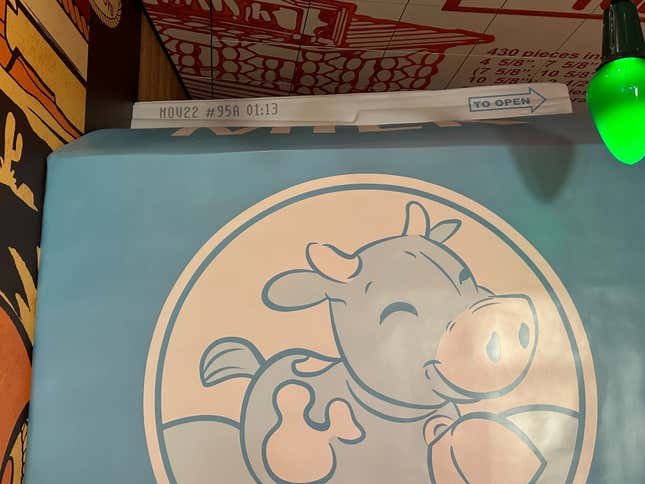 Hint: look at the expiration date!