House Speaker Johnson Releases Jan. 6 Tapes of Protesters Strolling in Capitol
Artistes
Artistes

Speaker Mike Johnson
Releases Jan. 6 Tapes …
Protesters Casually Strollin'
11/17/2023 3:34 PM PT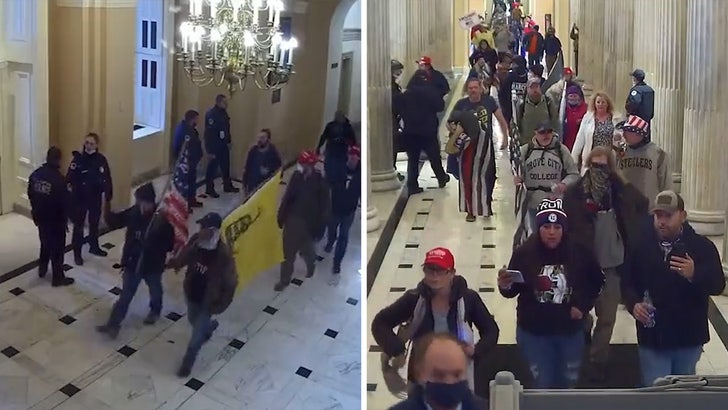 The new Speaker of the House dropped a huge batch of videos recorded inside the Capitol on Jan. 6 — and some conspiracy theorists will, no doubt, say they prove confirmation bias.
Speaker Mike Johnson just released a massive cache of surveillance footage from inside the Capitol that was shot on that fateful day — and you can imagine, it shows varying moments of activity as demonstrators broke in and stormed the premises.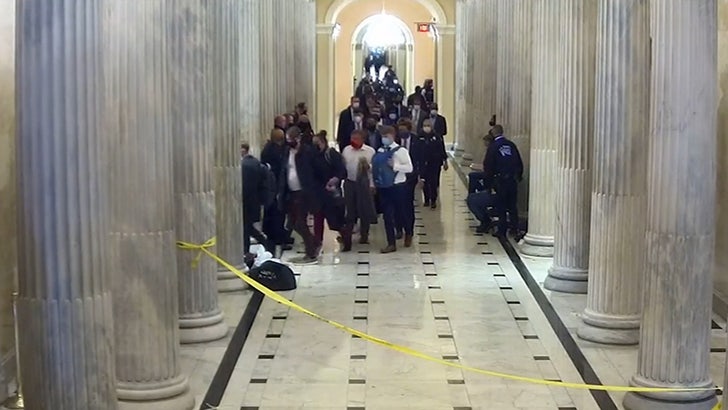 1/6/21
Yes, there are instances when rioters are casually strolling through the grounds once they get inside … and in some cases, they're actually walking right past police officers and other security personnel — which, obviously, isn't a great look for law enforcement.
You can even see some elected officials shuffling through the halls … and they're not necessarily sprinting as they're being escorted by armed guards. Par for the course — a ton of conservative personalities are latching on to this as evidence Jan. 6 wasn't actually an insurrection … but rather, a peaceful protest that's been blown out of proportion.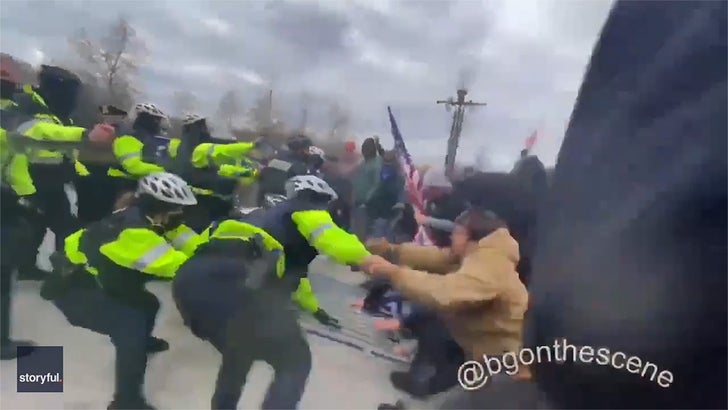 1/6/21
Storyful
While those conservatives might think their point is made in this video dump — fact is, there's even more video — which we've all seen — depicting the utter chaos and violence that actually unfolded.
There are countless videos of rioters squaring up and fighting cops outside — with batons being swung, and mace being sprayed. Also not in dispute, Capitol Police officers lost their lives in the line of duty that day … and one protester, Ashli Babbit, was shot and killed inside. So, this wasn't some kumbaya get-together.
When I ran for Speaker, I promised to make accessible to the American people the 44,000 hours of video from Capitol Hill security taken on January 6, 2021. Truth and transparency are critical. Today, we will begin immediately posting video on a public website and move as quickly…

— Speaker Mike Johnson (@SpeakerJohnson) November 17, 2023
@SpeakerJohnson
It's interesting that Rep. Johnson — who's known to be very Donald Trump-friendly — was the one who ended up releasing these. Previous Speaker Kevin McCarthy had a lot of pressure on him to do the same before he was ousted, but ultimately never did.
Johnson says he decided to release the footage to let the American people decide for themselves. Something tells us folks are already in their corners on this issue though … and no one's crossing over.