How Bobby Witt Jr. went from being one of MLB's worst defenders to among its best
For most of his young life, Bobby Witt Jr. has been the best player his age.
The most talented, the most hard-working, the most likely to succeed. As a youngster, baseball came easy, like a first language he learned organically. Raised by a 16-year big leaguer in a Texas suburb between Dallas and Fort Worth, Witt Jr. was famous to MLB scouts before he entered the ninth grade. As a senior in high school he won the Gatorade National Player of the Year award, thanks to a .515 batting average, 15 home runs and 17 stolen bases. A scout once told The Athletic's Andy McCullough that Witt was "the highest-rated prospect I ever put in."
That accelerated journey from No. 2 overall pick to top prospect to perennial All-Star felt destined, pre-ordained.
Then the big leagues knocked him down a peg.
As a Royals rookie in 2022, Witt showed glimpses of generational sparkle, but ended the year with pedestrian offensive numbers and the worst defensive metrics at shortstop in the majors. While his tantalizing power-speed combo shone through (20 HR and 30 SB), the 22-year-old's overall performance (103 OPS+) left quite a bit of meat on the bone. The relative letdown was only accentuated by the rise of his fellow prospect graduates, Adley Rustschman and Julio Rodríguez, both of whom immediately established themselves as top-20 talents in the league.
Rookie road bumps at the plate are never shocking, but Witt's total defensive ineptitude was. As a prospect, Witt was billed as an above-average shortstop defender with elite arm strength, a special first step and preternatural feel for the position. But in his first season, reality did not match the scouting report, as Kansas City yo-yoed its future franchise player between short and third base, a position previously foreign to him.
"I think at times last year I got caught playing too hard," Witt told FOX Sports. "I tried to play too fast."
Oh, the difference a year makes.
After finishing 2022 as a first-percentile defender per outs above average — that's the worst one could rate, to be clear — Witt currently ranks in the 99th percentile by the same metric. Even for those skeptical of defensive analytics — count Witt among them — it's a remarkable improvement. It's growth that Witt and those close to him believe is 100 percent for real.
It all began as soon as last season ended, when Witt underwent an honest self-assessment of his first year in the majors. The offensive side, he trusted, would come around with intense practice and more experience. But defensively, Witt knew he needed to change his approach.
"I went about it with an open mind," he explained. "I knew I was a lot better than [how I played]."
Reckoning with one's flaws is an uncomfortable but necessary part of life, and especially in baseball. Straddling the balance between impenetrable self-confidence and honest self-criticism is a constant emotional high-wire act that all great big leaguers must tip-toe.
When to be vulnerable and when to be stubborn; which coach or guru to put faith in and which to ignore; when to accept help and when to remain steadfast in what got you there in the first place — the mental component of the game has gobbled up many a high-flying prospect.
For a crash course in rewiring his defensive approach, Witt's personal hitting coach Jeremy Isenhower invited well-known private infield coach Nate Trosky out to his hitting facility in Tomball, Texas, for two days of intensive training with the young shortstop. In the nippy mid-December chill, Trosky, an eccentric, fast talking, sun-hat wearing, country-song singing, infield mental skills expert, ran Witt through nearly six straight hours of instruction.
"He was doing a lot of things that weren't normal," Witt said. "Making plays way harder for me than they'd ever be. I appreciated the focus on the mental side of the game."
Trosky, who has worked with a laundry list of big-league infielders, including Nolan Arenado and Alec Bohm, described Witt's situation with an analogy: "If I think I have time to go to the grocery store before I go to work, but I start running late, that means I'm going to rush my way through it," Trosky said. "That makes me nervous. That raises my heart rate. It makes it more likely I'm going to make mistakes."
A close review of Witt's 2022 errors confirms this hypothesis. Most of his fielding mistakes appeared to stem from a hesitant first step that led to issues with Witt's timing and rhythm toward the ball. But if Trosky made things incredibly complicated on purpose, Royals first-year infield coach José Alguacil has taken an opposite yet complementary approach.
"We tried to return back to the basics starting in spring," Alguacil explained. "A lot of first step work, a lot of work on catching the ball in the glove, a lot of work on moving his feet."
Together, Alguacil and Trosky's strategies, along with Witt's relentless dedication to bettering his glovework, have catapulted his defensive metrics from concerning to world-class.
As an organization, the Royals are still directionless, but at least their former generational prospect is turning a corner on both sides of the baseball. Drastic defensive growth aside, Witt has also made huge strides at the dish. While he still walks less often than a commuting suburban business exec, Witt's hard-hit rate and expected offensive numbers have jumped significantly to produce a 113 OPS+. On Friday, he became the first player in MLB history to record 20 homers and 30 steals in each of his first two seasons.
If Kansas City has any hope of competing in the next five years, Witt's development will be crucial. Considering the organization's bleak, bottom-five farm system and 36-77 record, it remains difficult to visualize a competitive Royals team for the foreseeable future. That unlikely destiny only has a chance of manifesting if Witt becomes a true beast. A soul-snatching, head-knocking supernova. A perennial All-Star. A dynamic force in all phases of the game, capable of big moments and six-WAR seasons, and meriting a mega-contract.
There are myriad issues with the Royals. But in what is on pace to be the worst season in franchise history, Witt and his infield defense no longer appear to be among them.
Jake Mintz, the louder half of @CespedesBBQ is a baseball writer for FOX Sports. He played college baseball, poorly at first, then very well, very briefly. Jake lives in New York City where he coaches Little League and rides his bike, sometimes at the same time. Follow him on Twitter at @Jake_Mintz.
---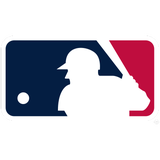 Get more from Major League Baseball Follow your favorites to get information about games, news and more
---