Jennifer Lopez Performs at UNICEF Concert in Capri to Benefit Ukraine
J Lo
Enough Honeymoon Already!!!
Performs at Ukrainian Relief Concert
7/31/2022 7:00 AM PT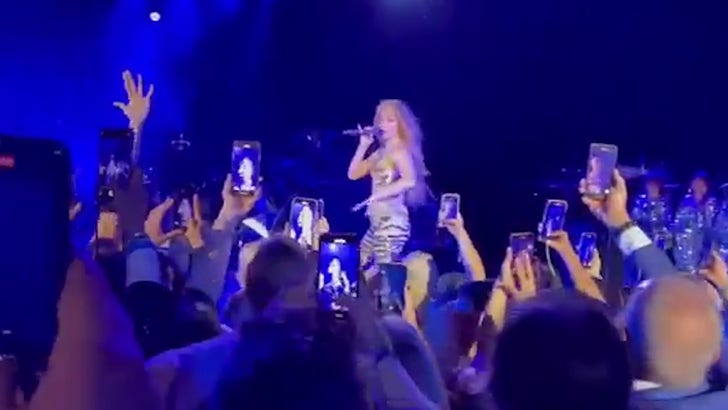 madeincapri
Jennifer Lopez has bounced from honeymoon to freedom fighter, headlining a UNICEF concert to help in the Ukrainian relief effort.
J Lo took the stage at a 14th-century monastery in Capri, and she looked pretty incredible in a zebra-print getup with feathers and glitz. And this is a shocker … she showed off her abs, which is always a gift!
Jen wasn't done … the next outfit was a nude thong bodysuit … again, pretty incredible.
JLo was the headliner, following Diplo, Sofia Carson and DJ Cruz.
There were tons of celebs on hand … Leo DiCaprio, Naomi Campbell, Jamie Foxx, Jared Leto, Vanessa Hudgens and Maye Musk. Jennifer's bro-in-law, Casey Affleck, was also there with his gf Caylee Cowan.
No sign of Ben … as far as we know, he's back in L.A. — recovering from his honeymoon!