Justin Bieber, Ariana Grande Remember Drummer Aaron Spears After Sudden Death
Artistes
Artistes

Justin Bieber & Ariana Grande
Remember Drummer Aaron Spears
After His Sudden Death
10/30/2023 5:02 PM PT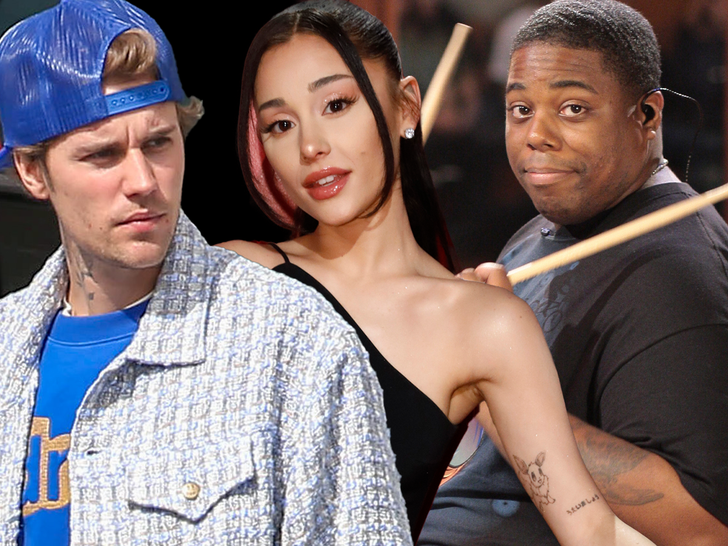 Justin Bieber and Ariana Grande are paying tribute to late drummer Aaron Spears after his sudden passing … and it's clear Aaron left a lasting impression.
Both Justin and Ariana worked with Aaron — a Grammy-nominated musician who also worked with Usher — and Justin says, "We lost a beautiful man and inspiration to all of us drummers."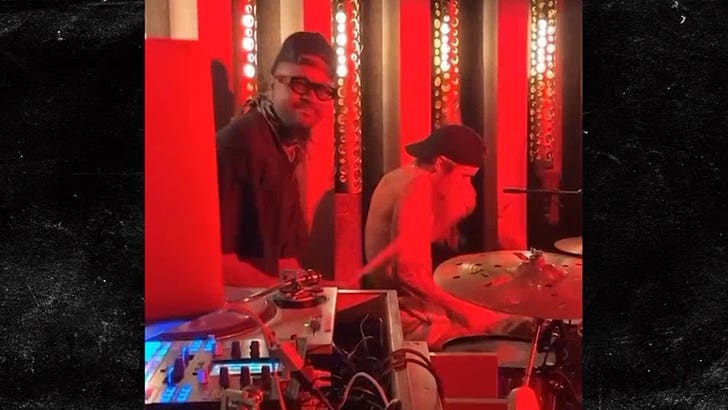 Instagram / @justinbieber
Justin's social media tribute includes a video of himself and another drummer jamming at WeHo's Peppermint Club, where JB and Hailey Bieber went to a Halloween party.
They were playing Usher's hit, "Bad Girl" from his blockbuster "Confessions" album … on which Aaron played drums.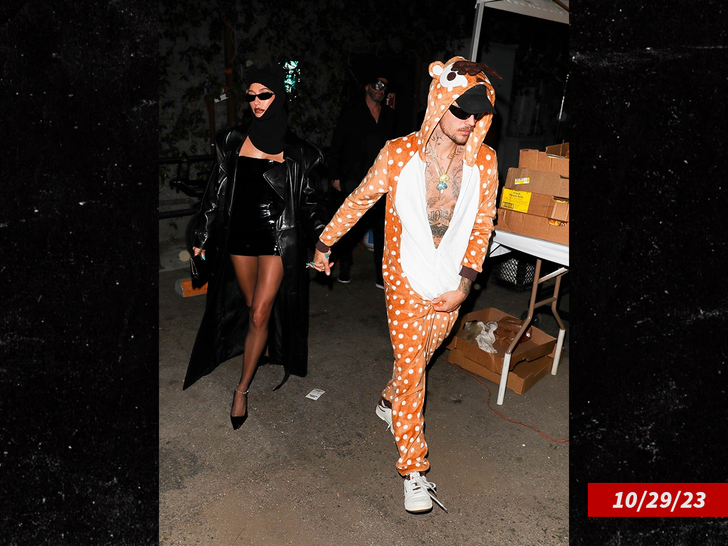 Aaron's wife announced his death Monday, and Ariana was quick to comment on the post … and leave a similar response on her IG story.
Ariana says … "I can't wrap my head around this. We were all so incredibly lucky to know Aaron. The absolute brightest light of a human being. Always the kindest, always smiling, I am so honored and thankful our paths crossed and to have spent so much very special time together."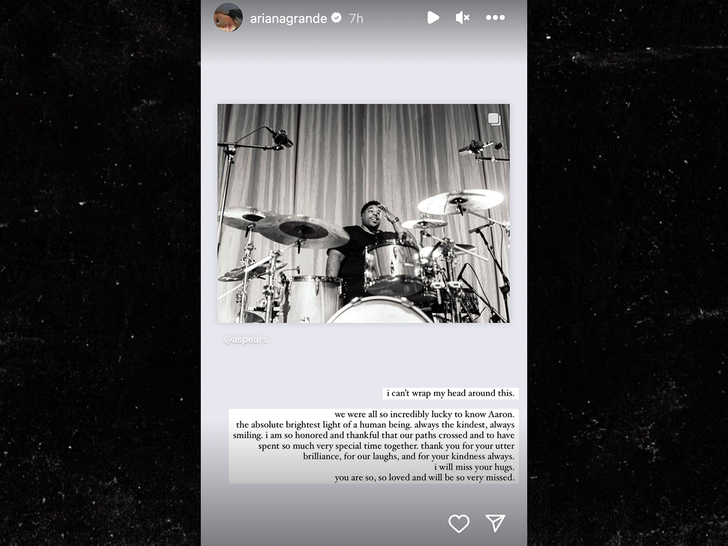 Aaron's family hasn't announced a cause of death.
Ariana's post makes it clear how much he meant to those who knew him and worked with him — "Thank you for your utter brilliance, for our laughs, and for your kindness always. I will miss your hugs. You are so, so loved and will be so very missed."