Kim Kardashian Gives Tour of Intricate Halloween Decorations at Home
Artistes
Artistes

Kim Kardashian
House Tour of Horrors …
All Out for Halloween!!!
10/28/2023 1:26 PM PT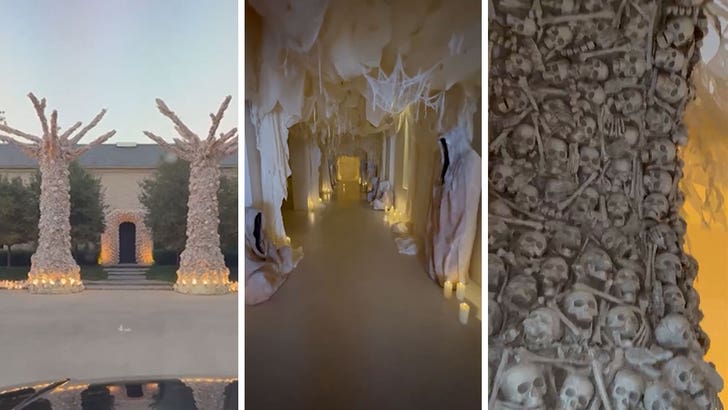 Instagram / @kimkardashian
Kim Kardashian pulled out all the stops at home this spooky season — 'cause her crib looks like a straight-up haunted mansion that'd make Disney blush … or haunted estate, more like.
Check out this elaborate house tour that KK posted on social media — where she takes her fans/followers through pretty much the entire grounds of her Hidden Hills property … which, BTW, is expansive at more than five acres of land and 30,000 square feet in living space.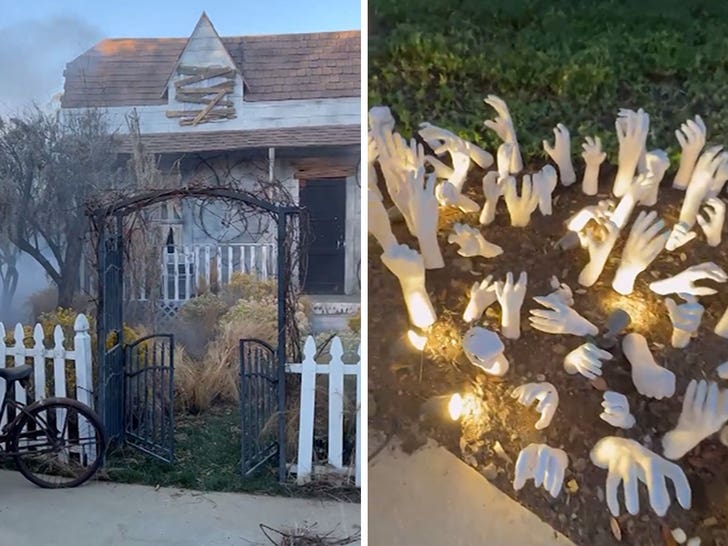 When you consider how damn big this place is … it makes the decorations she and her team laid out all the more impressive, because they're super elaborate and, dare we say, dope!
There's a lot to marvel at here … be it the "cemetery" of plaster-molded hands, which are apparently made in the shapes of real people in her household — including her kids, and even her chef. That, or the two massive skull-plated pillars standing outside her front door.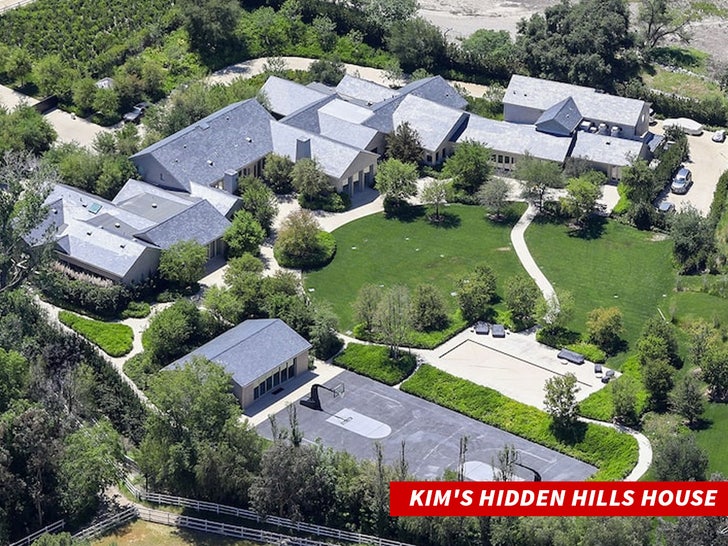 Even the interior is pimped out in Halloween-themed decor … including candles, cobwebs and hooded dummies that line her looooong and wide hallway — which itself is kinda freaky.
One last honorable mention in Kim's Halloween home makeover … the haunted guest house.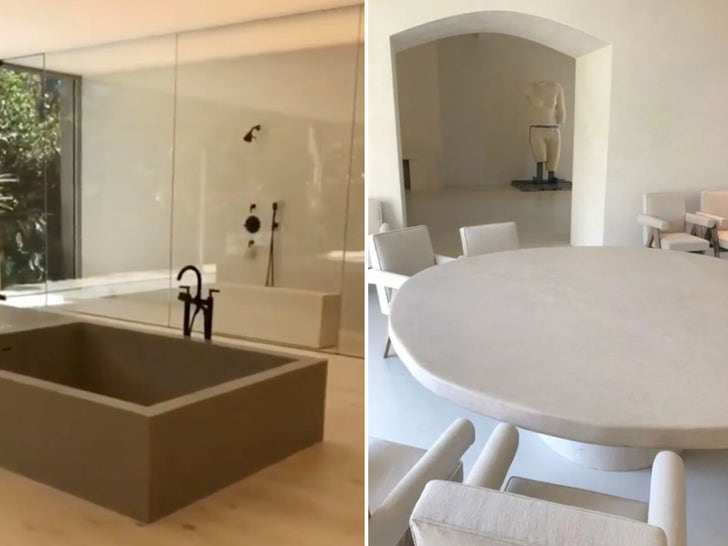 Sounds like she/the kiddos are big fans of the holiday because there's no way any of this was cheap — which just shows Mama Bear will spare no expense to make the fam happy.
'Memba this is the home Kim won in the divorce from Kanye … and she's certainly making it her own. The only question we have — how much are tickets to this ghoulish maze???
Lord knows you could charge top dollar for a walk-through of this thing. 😱