KSI KOs Fournier With Illegal Elbow Blow to Face that Referee Didn't See
Music
Music

KSI
KOs Fournier with Illegal Elbow
… Ref Missed It
5/14/2023 6:43 AM PT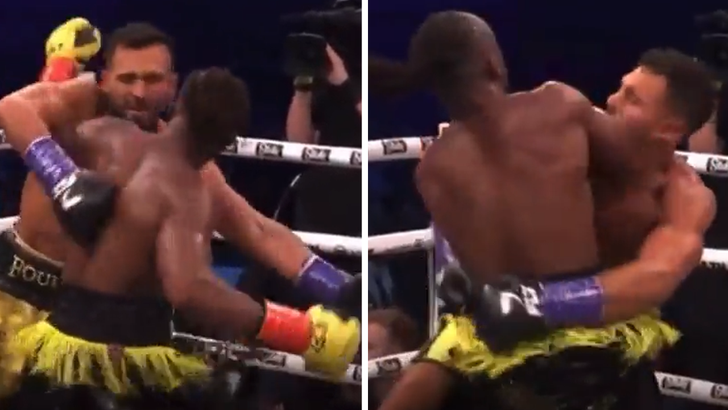 DAZN
YouTube star KSI knocked out Joe Fournier in the second round Saturday night … and it would have been impressive except for the fact it was an illegal blow to the head, and the ref was in the dark.
The two went at it furiously at London's Wembley Arena, and KSI was landing some impressive punches in the first 2 rounds. In round 2, it appeared KSi landed a massive shot to Fournier's jaw, sending him tumbling to the canvas.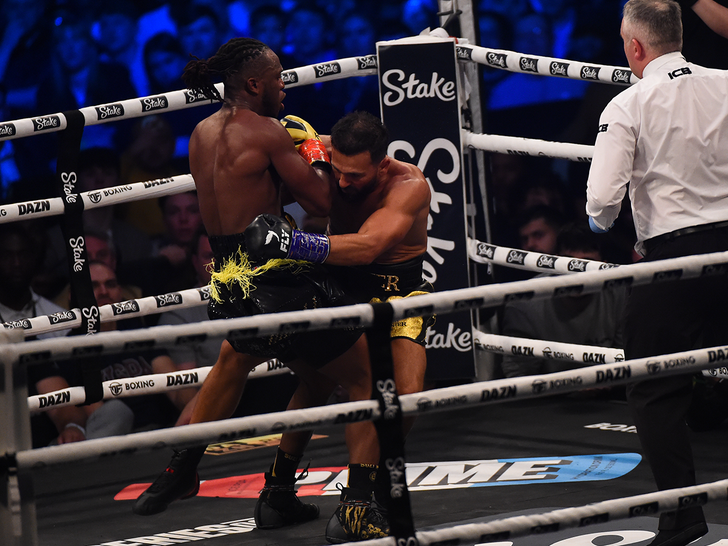 The ref declared KSI the winner, but when you watched the replay, it was clear it was not a glove that made contact with Fournier's jaw … it was KSI's elbow, and that's illegal.
Had the ref seen it, it probably would have resulted in an instant disqualification, but that didn't happen.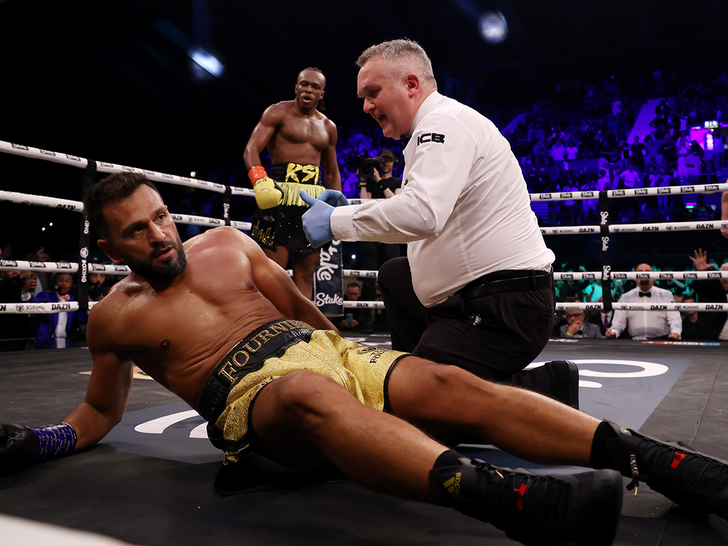 KSI said in the post-fight interview he did not strike Fournier with his elbow. But the video clearly tells a different story,
KSI also called out Tommy Fury in the ring and the 2 had to be separated. Fury had a fight of his own during the match … getting into it with a former "Love Island" castmate.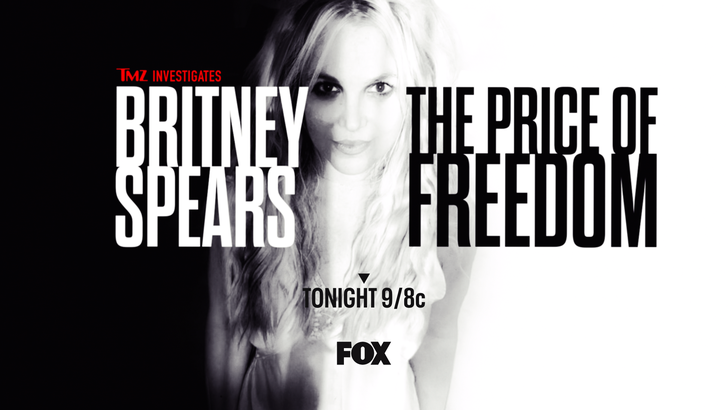 KSI, 29, landed the bigger punches throughout the first round of the exhibition bout at London's Wembley Arena, and he tagged Fournier, 40, with a huge overhand right in Round 2. That was followed by an attempted right hook, with KSI (real name Olajide Olatunji) instead making contact with his elbow.