Lil Pump Gets Shout-Out From Donald Trump During Florida Rally
Artistes
Artistes

Lil Pump
Trump Shout-Out At Fl Rally
… '1 Of The Few' To Support!!!
11/9/2023 2:24 PM PT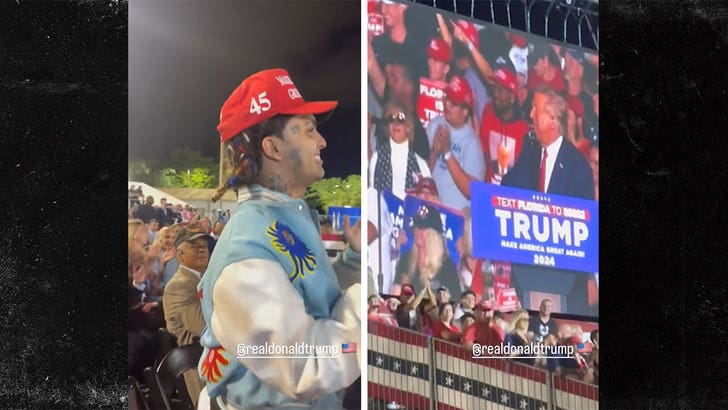 Instagram / @lilpump
Donald Trump doesn't forget his day 1 supporters — Lil Pump was in attendance at the former commander-in-chief's Florida rally Wednesday night, and the "Gucci Gang" rapper got some public praise.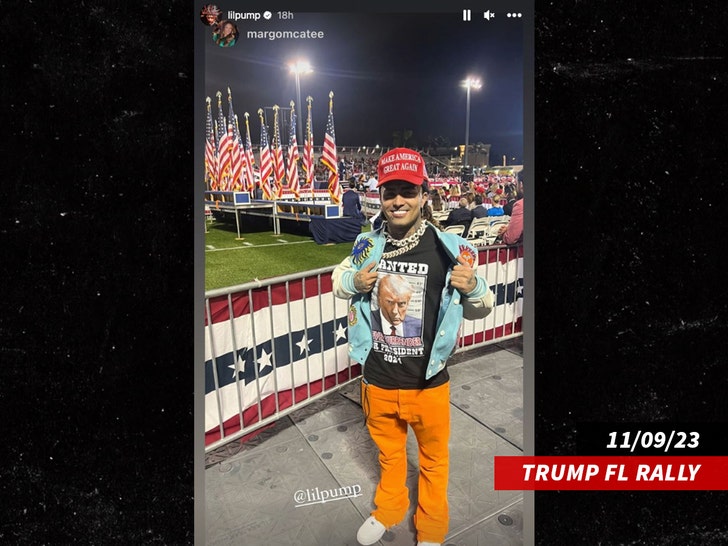 Trump singled him out in the crowd of 5,200 reportedly in attendance in the Miami suburb of Hialeah … prompting Pump to stand up, collect his flowers and show off his fit … head-to-toe MAGA!!!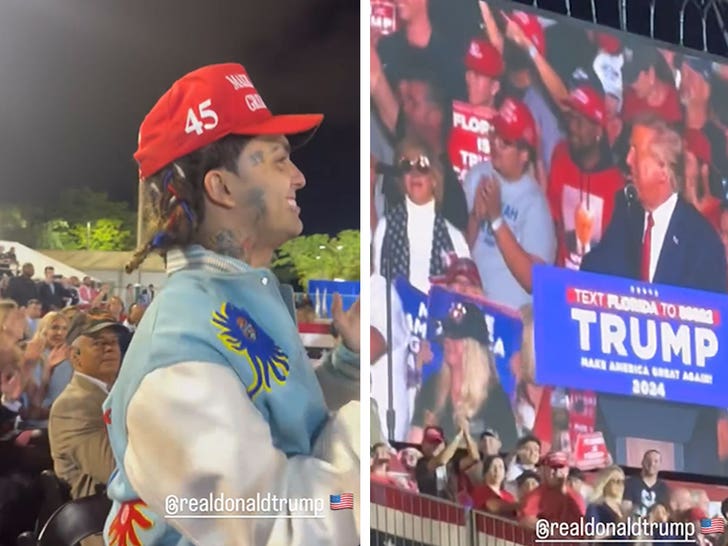 Flip the calendars back 3 years to 2020 and Pump was extremely vocal in attempting to get Trump reelected … despite not being a registered voter himself.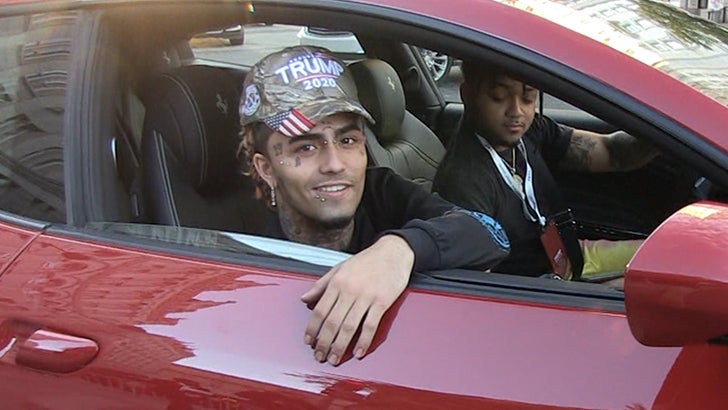 11/3/2020
this publication.com
For Pump, it's the influence that counts in the long run. He's a fan of #45's rebellious persona — as are Kodak Black and Waka Flocka.
Trump can count on Pump's endorsement to win the GOP nomination, but whether he gets his vote remains to be seen.