Makerere University Exposes Administrator In Kenyan Student's Sex Scandal, Suspends Him.
Makerere University has these evening come up to respond to the photo of a one Njeroge Rachael(a graduate from Makerere)  who was seemingly in one of the campus offices with a male administrator who was alleged to be a lecturer in a sexual moment.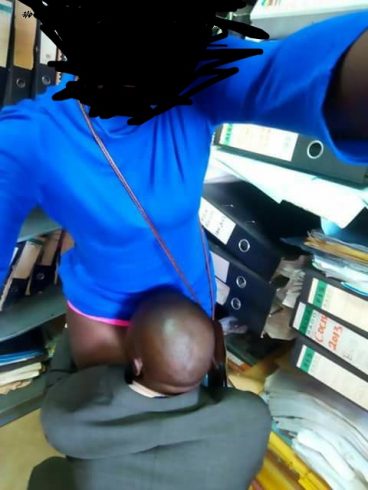 In a document dated 17th April 2018, the acting University Vice Chancellor Prof. William Bazeyo identifies the administrator in the photo as Kisuze Edward with a position of Senior administrative assistant in the Academic registrar's office.
He goes ahead to reveal that the case had already been reported to the Varsity council and it is for this reason that the Varsity administration suspended him on half pay to allow room for investigations.
Kisuze is also barred from accessing the varsity premises or talking to any students at the campus.
Below is a copy of the document.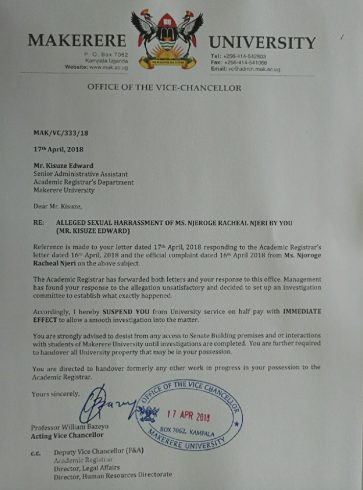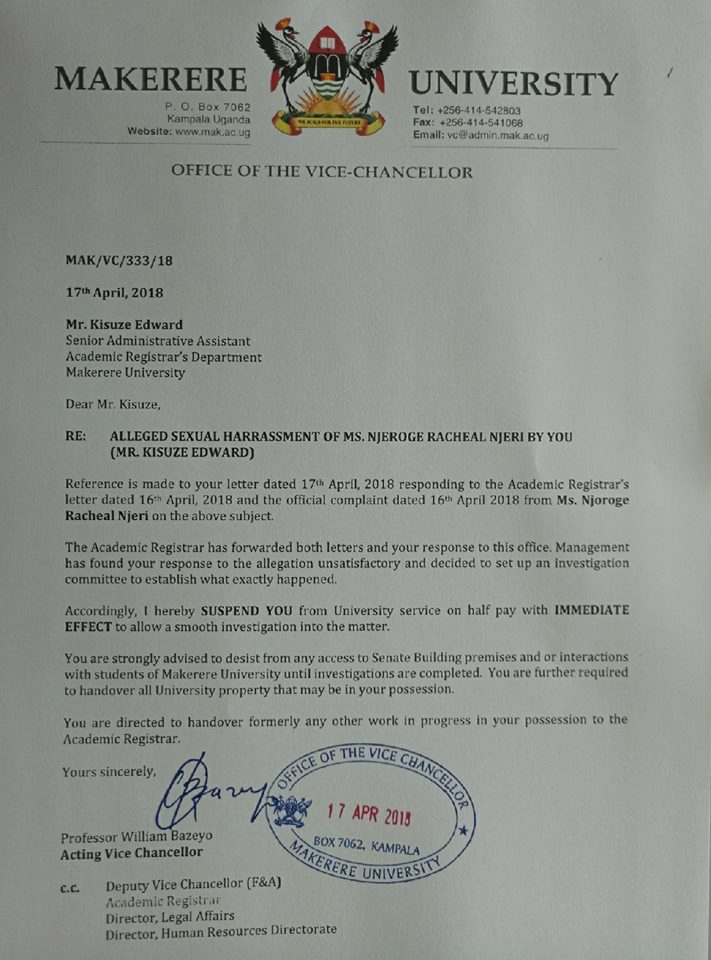 This comes at a time when the varsity was just exposed by a feature story o national television where student s accused lecturers of forcing them into sexual acts in reward for either free marks or to save them from retakes.