Miracle Center-based Pastor; Jessica Kayanja has announced the commencement of a fasting period for pastor Bujingo's family.
This follows the news establishing it that House of Prayer Ministries senior pastor, Aloysius Bugingo was at war with his wife over church property.
May God raise up a Rueben who will preserve Her from the anger of the uninformed brethren!" She says.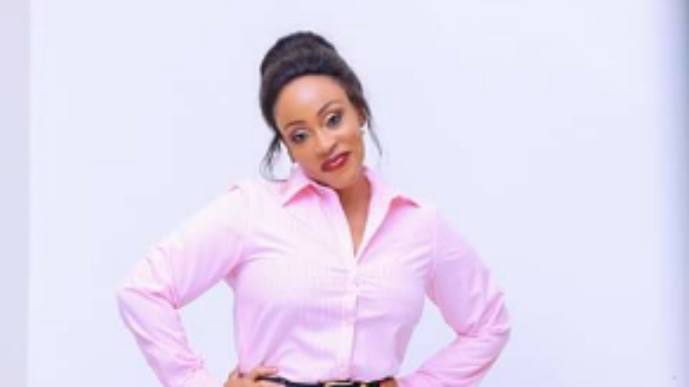 Below is a statement by Pr.Jessica as posted on her official social media.
My dear friends, I hereby launch the Haddasah Must Stay prayer chain for Mrs Teddy Bujingo and her children .Hadassah is the Hebrew name for Esther who prevailed and stayed in the palace of the King despite her many foes.Her weapon was her Jewish heritage and the Faith she had in the God of Abraham,Isaac and Jacob.Her inheritance was that no weapon forged against Her would prosper and every tongue that dared to rise against Her in judgement would be condemned!
May the seed that Mrs Teddy Bujingo has sown for 29 years in this marriage rise up and crush the head of the Serpent.
May God vindicate and justify Her as was David's Prayer!
May God raise up a Rueben who will preserve Her from the anger of the uninformed brethren!
May He raise up a butler to speak for her in the high places like He did for Joseph.
May He raise up a Noami to direct Her path like He did for Ruth!
May He raise up an Elizabeth that She can run to for the preservation of her conception like He did for Mary!
Finally oh God may you show up as the fourth Man in this Fire to burn the chaff and the weeds so that your servant's marriage stands!
I call upon every mother,married woman , child borne of a mother ,every Pastor's wife and every one out there that upholds Holy Matrimony to join the Girl Power Team and I in prayer ! The Hebrew woman will not leave her marriage.HADASSAH MUST STAY!!!!
You can Pray wherever you are .Just Tag Hadassah Must Stay so we know that you are praying with us.
#Hadassahmuststay
#Isaiah54Vs17
#PastorJessicaKayanja
#GirlPowerMinistriesInternational
Also Read:House Of Prayer Ministries' Pastor Bugingo and Wife in Bitter War Over Property.