The Mega Millions jackpot on Friday night was worth $22 million with a cash option of $15 million.
The winning numbers were 10, 14, 20, 47, and 70, and the Mega Ball number was 15 and the Megaplier was 2X, but did anyone win the lottery last night?
Nobody matched all five numbers and the Mega Ball, so the jackpot has rolled over to Tuesday's draw—where it will be worth $34 million with a cash option of $23.2 million.
Although nobody won the jackpot last night, there was one player who matched all five numbers and won $1 million.
Additionally, eight people won $10,000 each by matching four numbers and the Mega Ball, with three players winning $20,000 by using the Megaplier.
There were 243 players who won $500 by matching four numbers and 60 players doubled their prize to $1,000 with the Megaplier.
A further 694 players won $200 by matching three numbers and the Powerball and 176 players won $400 using the Megaplier. Over 433,000 tickets won prizes of least $2.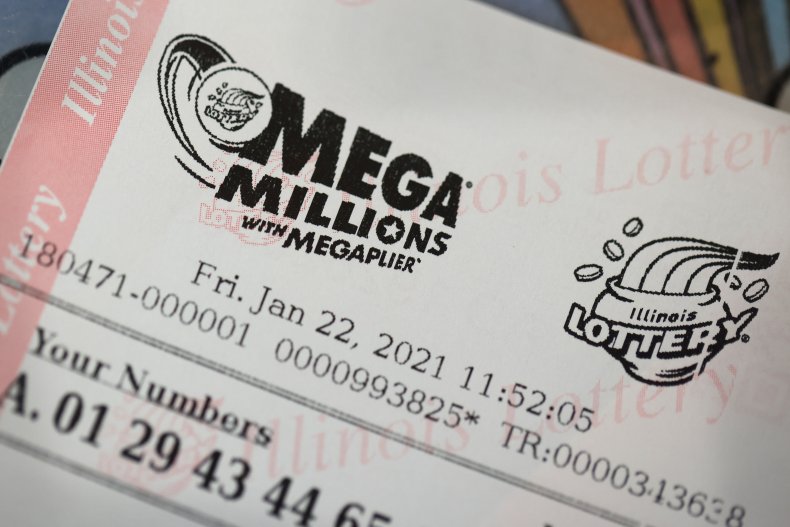 Last night's draw came on the heels of the Mega Millions jackpot being won last week by a player who purchased their ticket in Bucks County, Pennsylvania.
The huge jackpot was worth $516 million, or $349.3 million in cash, and is the ninth-largest Mega Millions jackpot ever as well as the third-largest Mega Millions jackpot won in Pennsylvania.
The ticket was purchased at the 7-Eleven on 2760 Trenton Road in Levittown, which will receive a $100,000 selling bonus.
The next Mega Millions drawing will be held on Tuesday, June 1, at 11 p.m. ET.
How Does Mega Millions work?
Mega Millions is one of the most popular multi-state lotteries in the country ever since it launched on August 31, 1996, as "The Big Game."
People in 45 states can buy tickets and they are also sold in the District of Columbia and the U.S. Virgin Islands. There are five states which do not sell lottery tickets; Alabama, Alaska, Hawaii, Nevada, and Utah.
To take part in the lottery, purchase a ticket from a licensed lottery retailer for $2 with the option of adding the Megaplier to your ticket for an additional $1.
Pick five numbers ranging from 1 to 70 for the white balls and select one number from 1 to 25 for the gold numbers. Alternatively, use the Easy Pick or Quick Pick option to have the numbers randomly selected.
If a player wins the lottery, they have the option of claiming the prize as an annuity or as cash.
An annuity is paid out as one immediate payment followed by 29 annual payments, with each payment worth five percent more than the previous one, while a cash option is a one-time, lump-sum payment equal to all the cash in the Mega Millions jackpot prize pool.
Drawings are held every Tuesday and Friday at WSB-TV in Atlanta where five white balls are drawn from a set numbered 1 through 70, and there is one gold Mega Ball which is drawn from a set numbered 1 through 25.
With nine different ways to win a prize, the chances of winning at least $2 are 1 in 24, according to the Mega Millions website.
Those who do have a winning ticket have between 90 days and one year to redeem their ticket, depending on local rules and regulations.
Those lucky enough to take out the jackpot can either receive a cash option or take the annuity option of an initial payout which is followed by 29 annual payments that are each five percent larger than the previous ones.