Michigan State teams to resume games after shooting, Michigan to recognize victims
Michigan State University will resume athletic competition this weekend for all sports, home and away, after a multi-day pause in the wake of a mass shooting that killed three students and wounded five others on campus on Monday night.
The school's decision to return to play, which stemmed from discussions with mental health professionals, university leadership, student-athletes and athletic department staff, was announced in a news release Thursday afternoon.
"The safety and physical and mental well-being of our students and staff is the primary focus of Michigan State athletics," athletic director Alan Haller said in the release. "In consultation with mental health professionals and in conversations with our student-athletes, it became apparent that a return to practice and competition is a crucial part of their recovery. Student-athletes were given an active voice in the decision to return to competition, as well as the autonomy to make their own individual choices about participation.
"Athletics can be a rallying point for a community in need of healing, a fact many of our student-athletes have mentioned to me. The opportunity to represent our entire community has never felt greater. I also recognize that everyone grieves in their own unique manner, and there are some who aren't ready to return to athletic events. Those feelings are incredibly valid, and as Coach [Tom] Izzo so eloquently stated last night, I hope that we will all focus on taking care of one another."
"As we looked at it and discussed it with our team, it was clear they wanted to get back on the floor," Izzo added during a press conference Thursday. "When you think back to many tragedies, sometimes sports can re-lift you a little bit. … They felt that if they played, they would help not only themselves, the team, but maybe the campus heal a little better. So we agreed that was our battle cry."
Izzo will bring his men's basketball program to Ann Arbor on Saturday for a date with archrival Michigan, which has lent its support to the MSU community throughout the week. The Wolverines announced Thursday they plan to recognize the victims and the Michigan State community during a series of tributes at Crisler Center on Saturday. Those gestures, according to the school, will include:
— Specially-designed warm-up shirts
— The distribution of 2,000 T-shirts for the Maize Rage student section
— A pregame moment of silence
— A 12-foot-by-8-foot "Spartan Strong" flag to be displayed in the student section
— The playing of Michigan State's alma mater by the U-M pep band
— Green and white lighting during the moment of silence using LED wristbands distributed to fans in attendance
Izzo expressed appreciation for the gestures, particularly coming from a rival in a series that has turned contentious in recent seasons.
"You can hate your rivals — that's the way it's supposed to be — as long as you respect them," he said. "And I think that anything they do, that we do, shows respect — respect for a lot of things, respect for schools, respect for human beings. So I don't know everything that's going to go on. It's going to be an emotional day, I'm sure, for everybody. But from what I heard, I greatly appreciated the support I've gotten from the University of Michigan, the way their university has stood up. Does it help? Of course, it helps."
Izzo also expressed gratitude to the basketball community in general, and to the many people who reached out to him in the wake of the tragedy.
"One of the first guys that called me was Seth Greenberg," Izzo said. "He was the basketball coach at Virginia Tech when [32 people] were killed by a gunman. He helped me. And then I got calls from Baylor and UCLA and [former Duke coach] Mike Krzyzewski — person after person — because I think they all know that unfortunately — and this has to change — this is becoming too common."
Saturday's game is scheduled for 8 p.m. ET on FOX.
Michael Cohen covers college football and basketball for FOX Sports with an emphasis on the Big Ten. Follow him on Twitter @Michael_Cohen13.
Related:
FOLLOW Follow your favorites to personalize your FOX Sports experience
Michigan State Spartans
Michigan Wolverines
College Basketball
---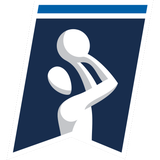 Get more from College Basketball Follow your favorites to get information about games, news and more
---
---