MLB Mailbag: Bryce Harper or Rockies? Does José Abreu need a vacation?
As always, this is not complicated. You, the passionate reader, ask questions about baseball. I, a large child who makes a living writing and talking about this dumb sport, answer said questions, while trying to both inform and entertain you in the process.
Make sense? Let's dive in.
Can you explain the Philadelphia vs. Colorado scrum? — Bill
First, the facts.
Rockies pitcher Jake Bird threw a scoreless seventh inning against the Phillies in the series finale on Sunday afternoon. The first out of the inning came on a controversial play involving a double play turn at second that the Phillies were not permitted to challenge because plate umpire Ryan Wills said they took too long deliberating. As Bird retired Bryson Stott on a flyout to left for the third out, he turned toward the Phillies dugout and uttered some NSFW unrepeatables before clapping his glove at his opponents.
Bryce Harper, fragile surgically repaired elbow and all, took Bird's behavior as taunting, and hurried out of the dugout to confront the Rockies reliever. A bunch of typical baseball fake-fighting ensued: half-hearted pushing, a bunch of hold-me-backs, some come-at-mes and a whole lot of screaming. One locked-in lip-reader on Twitter deduced that at one point Harper screamed, "You're a loser f—ing organization, every single one of you" toward the Rockies.
Now, the analysis.
Please know that this is one of my favorite moments of the MLB season so far. Here are three reasons why.
1. Bryce Harper still has the fire in him
Back in his Nationals days, Harper was considered a firebrand, a young hothead who couldn't control his emotions. That's an oversimplified narrative, but there's no doubt that Harper, now 30, has chilled out since signing his big-money deal with Philly. This was a nice dose of the old Bryce, eyes a'bulging, mop of hair all over the place, anger in his soul. Made me feel young again just watching it.
2. This is Jake Bird now, forever
Jake Bird is a 27-year-old reliever in his second MLB season with Colorado. So far this year, he has been pretty solid for the last-place Rockies. Unfortunately for Mr. Bird, this is his legacy: Man Who Chirped At Bryce Harper. What a mismatch, huh? Rockies guy versus face of a baseballing generation. I know who I got.
3. A loser organization
Harper is more than just a great hitter, this guy knows ball, watches ball, thinks about ball and talks about ball. A few weeks ago, I was present when a Mariners reporter asked Harper about Jarred Kelenic and Harper cited specific mechanical changes about a player he had (1) never met or interacted with (2) had 573 career MLB at-bats and (3) played in a different league 2,000 miles across the country. He pays attention.
So when Harper calls the Rockies a "loser organization," he is not doing so as an insult, but rather, as a statement of fact. The sheer existence of the Colorado Rockies irks this Cooperstown-bound man. As a man irrationally dedicated to the pursuit of excellence, it peeves Harper to the core that this purple and black monument of mediocrity is allowed to wallow in its averageness year after year after year. And so, he shared his thoughts. No notes.
What does José Abreu need to do to start actually hitting?? Go on a month-long vacation? Start eating breakfast for dinner? — Natalie
If I were Abreu, I would simply get in a time machine and go back to 2014, or even 2022. If you're reading this, you know that Abreu, who signed a three-year, $58.5 million deal with Houston over the winter, has been worse than a razor scooter to the shin. His OPS starts with a 5. He has zero home runs. He has, unfortunately, looked like a 36-year-old first baseman.
Chandler Rome of The Athletic recently wrote a story full of anecdotes about how Abreu, despite his April struggles, wants to be in the lineup every day and is working outrageously hard to figure out what's wrong. So yes, I do think Abreu needs to go on vacation. His shockingly bad start isn't just about the aging curve. Dude could use a mental reset. I hear the Great Smoky Mountains are just wonderful this time of year.
How long should Gunnar Henderson be allowed to struggle before he goes back to AAA for a reset? And how long should Jordan Westburg continue to rake in AAA before he goes to Baltimore? — Ray
Henderson, who was generally considered the sport's No. 1 prospect heading into this season, has had quite a bizarre start to 2023. He is hardly ever swinging, particularly at pitches outside the zone (good!). But when he offers at pitches in the zone, he's swinging and missing a ton (bad!). That second thing isn't a death sentence — Matt Olson, Brent Rooker, Randy Arozarena and Aaron Judge all swing and miss more often in the zone than Henderson — but it's certainly not helping the youngster's slow start.
I don't think Henderson has anything left to learn at Triple-A. The only way he becomes a better big leaguer is by making adjustments against big-league quality pitching. And because Henderson is walking so much, his overall offensive value has a very high floor, which is part of why the Orioles are still penciling him into the lineup every day.
Let's talk about Westburg, who has a 1.021 OPS and 11 homers in Triple-A Norfolk. He should probably already be up as the everyday second baseman, but wily veteran Adam Frazier has done just enough to keep his job with the dependable Ramón Urías on the IL … for now. At some point the Orioles will push Frazier to the bench and send Terrin Vavra to Triple-A and call-up Westburg. When? I'll guess if not by the end of this month then by the middle of June.
Does a fielder HAVE TO wear a cap, or could they go out there hat-less? Rules on what "uniform" means aren't totally clear! & there are obviously exceptions that are ignored/unenforced, like w pant length. — Jim
To the MLB rulebook! Here are a few relevant passages.
3.03 (a) All players on a team shall wear uniforms identical in color, trim and style, and all players' uniforms shall include minimal six-inch numbers on their backs.
3.03 (c) No player whose uniform does not conform to that of his teammates shall be permitted to participate in a game.
Jim is correct that, despite the wording of these "baseball laws," players do make alterations or supplementations to their uniforms for the purpose of differentiating appearance. Examples include arm sleeves, eye-black, sock height, even the curvedness of a hat brim, etc, etc.
However, while hats are not specifically mentioned in the rulebook, their inclusion is probably implied by the word "uniform." I emailed an MLB official about this with the subject line "A Dumb Question" and they said they assume that the hat would be part of the uniform and that not wearing it would make a player subject to discipline.
But, that's not definitive enough for me, because the wording is so vague. It's worth noting that in college and professional softball, there is no standard headwear. Some players wear hats, some visors, some headbands, some have nothing on their heads at all. MLB should do this too. We need a trailblazing hero to go out there hatless.
Jake Mintz, the louder half of @CespedesBBQ is a baseball writer for FOX Sports. He played college baseball, poorly at first, then very well, very briefly. Jake lives in New York City where he coaches Little League and rides his bike, sometimes at the same time. Follow him on Twitter at @Jake_Mintz.
FOLLOW Follow your favorites to personalize your FOX Sports experience
Major League Baseball
Philadelphia Phillies
Baltimore Orioles
---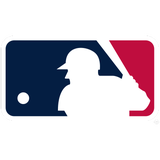 Get more from Major League Baseball Follow your favorites to get information about games, news and more
---