MLB trade deadline rumors tracker: Brewers acquire Carlos Santana
The 2023 MLB trade deadline is Aug. 1, but there's already plenty of buzz across the league.
Here are the latest MLB trade rumors.
JULY 27
Brewers trade for Carlos Santana from Pirates
Milwaukee is solidifying its lineup, acquiring Santana from Pittsburgh for 18-year-old shortstop prospect Jhonny Severino, according to multiple reports.
Santana figures to slot right in at first base for the Brewers, who have struggled to garner much production from the position all season long. The switch-hitting 37-year-old has been solid with the Pirates to this point, posting a .235 batting average and a .735 OPS to go along with 12 homers and 53 RBIs. He joins a Brewers team that enters Thursday with a 1.5-game lead in the NL Central.
Severino was on the Brewers' Rookie League team prior to the trade.
JULY 26
Angels will not trade Shohei Ohtani
After listening to trade offers for Ohtani over the past several days, the Angels are pulling their two-way superstar off the trade block and will be buyers, aiming to upgrade their roster around Ohtani before the Aug. 1 trade deadline, according to FOX Sports' Tom Verducci.
The Angels are 52-49 and four games out of the third American League wild-card spot. It was always unlikely the Angels would trade Ohtani, though the team reportedly flirted with it. The Angels reportedly also expect their other star, Mike Trout, back from a wrist fracture in mid-August to aid in their playoff push.
Ohtani, the MLB leader in home runs with 36, will be a free agent this coming offseason and is widely expected to command the richest contract in baseball history.
The latest Shohei Ohtani trade deadline rumors according to Ken Rosenthal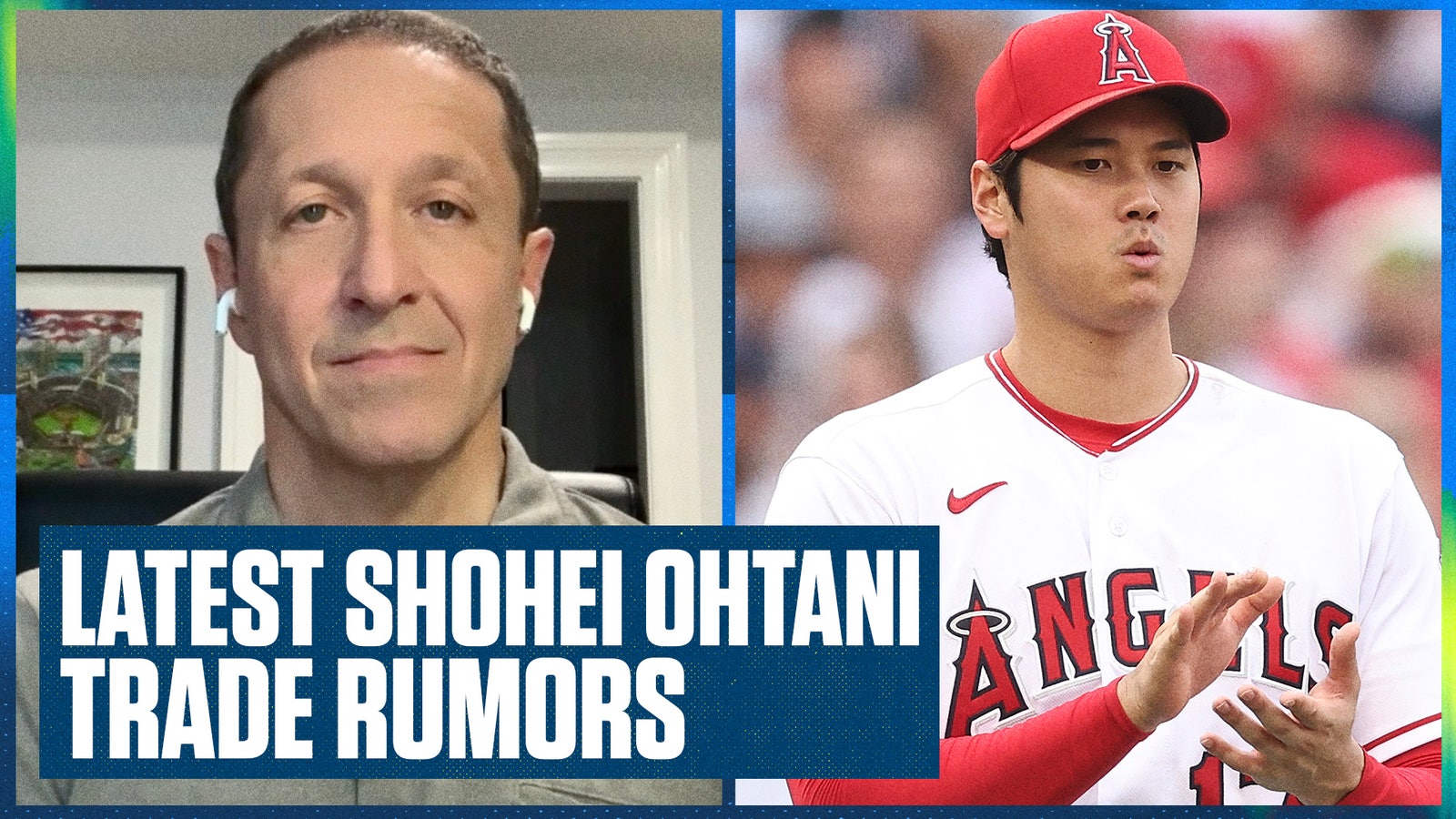 Rays, Dodgers talking Lance Lynn trade with White Sox?
The Dodgers and Rays are both in trade talks with the White Sox centered around veteran pitcher Lance Lynn, according to FOX Sports' Ken Rosenthal. The 36-year-old Lynn is a free agent after the season and has struggled this year, posting a 6.18 ERA.
But Lynn's advanced metrics give several reasons to think he could improve in new surroundings. Lynn is striking out 27.3% of batters he faces and is averaging nearly 11 strikeouts per nine innings — impressive marks. Home runs have been a major problem for him, with 21.5% of fly balls hit off him leaving the park, but that is an absurdly high number almost certain to regress.
The Rays and Dodgers, meanwhile, desperately need starting pitching depth. Tampa Bay lost Drew Rasmussen and Shane Baz to major elbow injuries, as did L.A. with Dustin May and Walker Buehler. Both squads are reportedly among 10 teams on Lynn's limited no-trade clause, meaning he could block a potential move there, but has already reportedly informed the White Sox he would not do so, as he wants to play for a contender.
Ken Rosenthal opens up his notebook on Flippin' Bats
MLB on FOX senior field reporter Ken Rosenthal joined Ben Verlander on Flippin' Bats to discuss the latest trade rumors. Here are some key takeaways from what he said:
Mets likely sellers, Padres undecided
"The Mets have not yet officially proclaimed themselves sellers, but I don't see how they can avoid that distinction. … I expect them to be limited sellers and look to move guys like David Robertson, Mark Canha and Tommy Pham, but I believe it will be too difficult to trade Justin Verlander and Max Scherzer due to their no-trade clauses and complex contracts that obviously pay them a lot of money and will be hard to move for a big return."
"The way the Padres are playing, I can see them doing a little bit of both buying and selling. Maybe paring payroll here, creating an opportunity there, removing a roster logjam here to get somebody else there. We have seen teams do this over the years, it's not uncommon at this point. … As opposed to the Mets, Padres owner Peter Seidler is very bullish on this team, and he's very mindful of how well the team is drawing fans to Petco Park despite its struggles this season.
Trading Blake Snell and Josh Hader, for instance, tells those fans that the Padres are not going to be the team that they came out to see, but it could allow them to retool and add some pieces for next season. There are all kinds of ways they can go — Snell is the MLB ERA leader, and Hader is one of the best closers in the game. I believe that, as with most clubs, the Padres will take this down to the wire, and Monday and Tuesday will be some pretty hairy days."
Ken Rosenthal on the latest trade deadline rumors on the Mets & Padres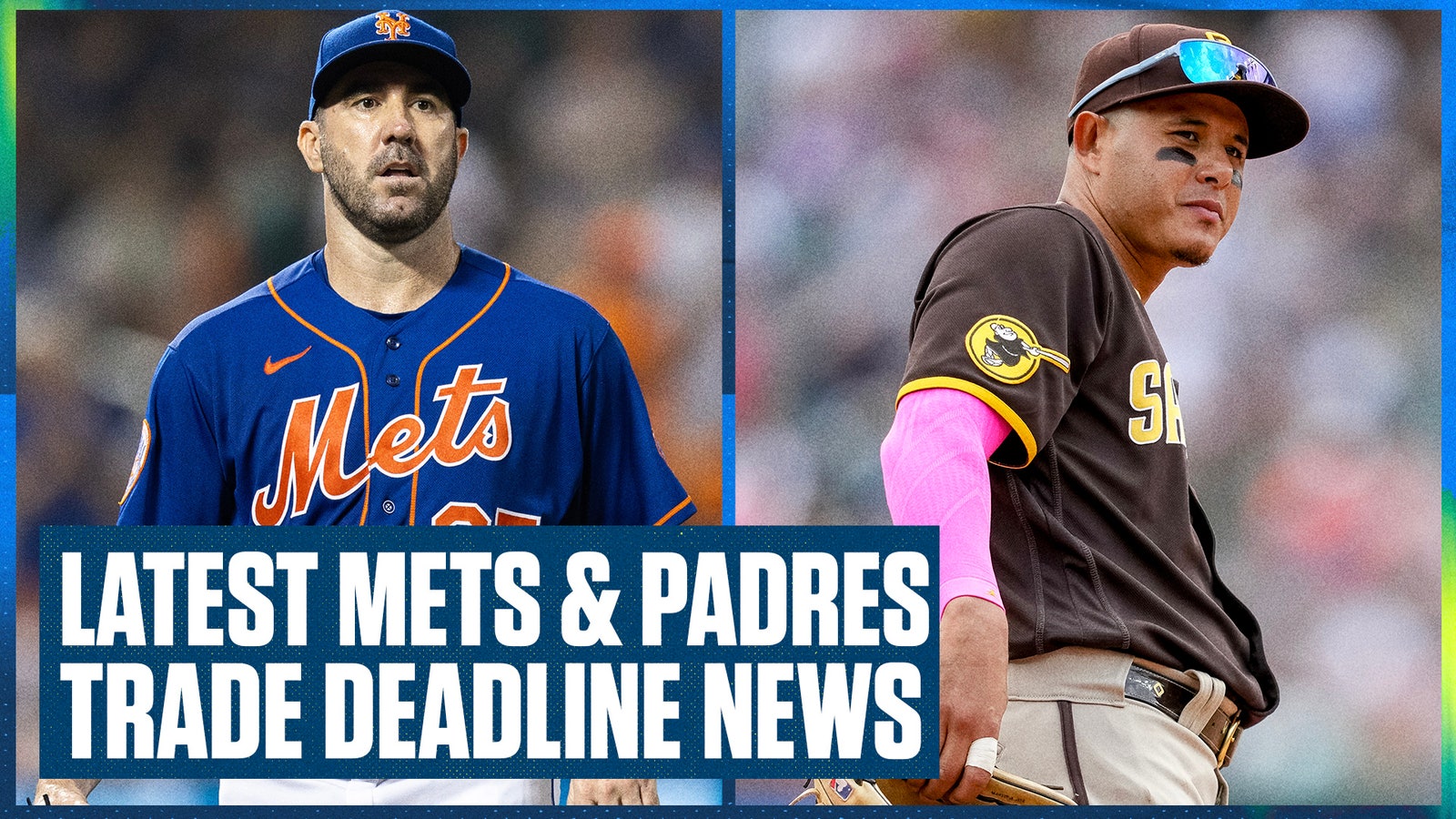 Will the Orioles be aggressive?
"That is one of the biggest questions in the sport right now. … They have a farm system that is one of the deepest in the game, with more quality infield prospects than MLB roster spots to go around. At some point, they need to start paring off their assets and bring in some veterans, and they need starting pitching."
"Tyler Wells is approaching an innings limit, and Grayson Rodriguez is in uncharted territory, and they have other young pitchers in gray areas as well. They need more veteran pitching behind Kyle Gibson and Cole Irvin, not only for the regular season but to be a serious playoff team, which they should be thinking about with the best record in the American League currently. They need to be aggressive."
Ken Rosenthal on if the Baltimore Orioles will be aggressive at the trade deadline
JULY 25
Yankees, Orioles, Diamondbacks have asked about Shohei Ohtani
A couple of other teams have at least entered the mix to deal for the Angels' two-way superstar. The Orioles and Diamondbacks have both reached out to the Angels about Ohtani, MLB Network reported. The calls were described as "due diligence" even though both clubs are viewed to have the young talent needed to possibly get a trade done, MLB Network added in its report. The Yankees have also checked in on Ohtani, according to Bleacher Report.
The Orioles and Diamondbacks have arguably been two of the most surprising teams in MLB this season. Baltimore recently overtook Tampa Bay for the lead in the AL East and the top spot in the American League. Arizona, meanwhile, has played well for the majority of the season and sits four games behind Los Angeles in the NL West standings and firmly in the NL wild-card race.
The Yankees, on the other hand, enter Monday at 53-47 and 2.5 games out of the third AL wild-card spot as their lineup has struggled in the absence of the injured Aaron Judge. Acquiring Ohtani and pairing him with Judge would give the Yankees both of the past two AL MVP winners — and Ohtani is the runaway favorite to win the award for the second time in three years if he stays in the American League.
Orioles, Rays, Blue Jays viewed as top Ohtani suitors
While it's unknown if the Angels will trade Ohtani yet, executives around the league believe that the Orioles, Rays and Blue Jays are the three leading candidates to acquire the MVP frontrunner if a trade were to happen, ESPN reported.
There were doubts among executives that the Dodgers and Rangers could acquire Ohtani, ESPN added in its report. FOX Sports' Ken Rosenthal previously reported that the Angels won't trade Ohtani to their in-city rival.
The Angels reportedly aren't expected to make a decision on whether to trade Ohtani or not until the final days close to the deadline.
Pirates open to offers on David Bednar, Mitch Keller
Pittsburgh is willing to field offers on two of its top pitchers, the New York Post reported. However, it's viewed as unlikely that the Pirates trade either Bednar or Keller, the New York Post added in its report.
Bednar earned the second All-Star nod of his career earlier in 2023. He's got 19 saves so far in 2023. Keller is 9-6 with a 4.01 ERA in 21 starts and is ninth in the National League in strikeouts per nine innings (9.633), which helped the 27-year-old earn his first All-Star nod this year.
Braves possibly looking to reunite with Adam Duvall
Atlanta appears to be looking to solidify its outfield depth and is interested in having Duvall in town for a third stint, MassLive reported.
Duvall signed with the Red Sox after his second stint with the Braves this past offseason. Duvall is hitting .257 with a .835 OPS and seven homers over 153 plate appearances this season though much of his production came due to a hot start he had prior to his wrist injury.
Duvall has been traded three times ahead of the deadline in his career. He's hoping he won't be moved for a fourth time.
"I enjoy showing up with this group of guys every day and I feel like we'e playing really good baseball right now," Duvall told reporters recently. "I don't have any control over [what happens], but like I said, I enjoy showing up with this group every single day. It's been fun to watch guys get better, watch guys get acclimated. We're really trending in the right direction."
JULY 24
Angels still talking with teams about Shohei Ohtani?
Though the Angels' recent hot streak has kept them on the fringe of the American League wild-card race, as Ohtani himself said a playoff push is all he is currently thinking about, the team's front office has still been discussing trade scenarios with other teams involving the two-way superstar, per MLB Network.
The Angels currently sit at 51-49, four games back of the Toronto Blue Jays for the third A.L. wild spot, though they just swept one of the teams ahead of them, the New York Yankees, last week in order to win the season series and secure a potential tiebreaker. It is still reportedly very unlikely that the Angels do in fact move Ohtani, who is set to be a free agent this winter and is widely expected to command the richest contract in MLB history when he hits free agency.
Padres likely holding onto stars
Despite remaining under .500 entering Monday, the Padres appear poised to hold onto all three players that have recently come up in trade rumors — starter Blake Snell, closer Josh Hader and outfielder Juan Soto — per multiple reports.
The expectation around the league right now is that the Padres will retain Snell, arguably baseball's best pitcher over the past two months, and Hader, who made the National League All-Star team again this season, through the deadline, per ESPN. Both Snell and Hader are set to hit free agency after the offseason. Soto, who is under team control through 2024 and also just played in the All-Star Game, is not considered to be available via trade either, USA Today reported. The Padres have been one of the most aggressive teams at the trade deadline in recent seasons, as their acquisitions of Hader and Soto at last year's deadline helped key San Diego's run to the 2022 NLCS.
Dodgers seeking pitching, right-handed bat — and Nolan Arenado?
In addition to some added depth for their starting rotation and bullpen, the Dodgers are searching for a right-handed platoon bat, per The Athletic. Potential candidates include Tommy Pham and Mark Canha of the New York Mets, Randal Grichuk of the Colorado Rockies and Tyler O'Neill and Dylan Carlson of the St. Louis Cardinals, as well as ex-Dodger Kiké Hernández, who's currently in a contract year with the Boston Red Sox. Hernández spent six seasons with the Dodgers and was part of L.A.'s 2020 World Series championship team.
[Dodgers see latest example of 'special clubhouse' forming during return to Texas]
A less probable but perhaps more intriguing target is All-Star Cardinals third baseman Arenado, a Southern California native who the Dodgers have reportedly coveted since his days with the division rival Rockies. It remains unlikely that the Cardinals will trade Arenado, but the Dodgers could entice the St. Louis with their crop of young pitching prospects and a destination where Arenado would likely waive his no-trade clause to leave for, per ESPN.
The Dodgers are also reportedly interested in Cardinals starter Jack Flaherty, another Los Angeles-area native who was high school teammates with fellow trade target Lucas Giolito, both of whom are pending free agents and reportedly extremely likely to get dealt before the Aug. 1 deadline.
John Smoltz on what the St. Louis Cardinals should do at the trade deadline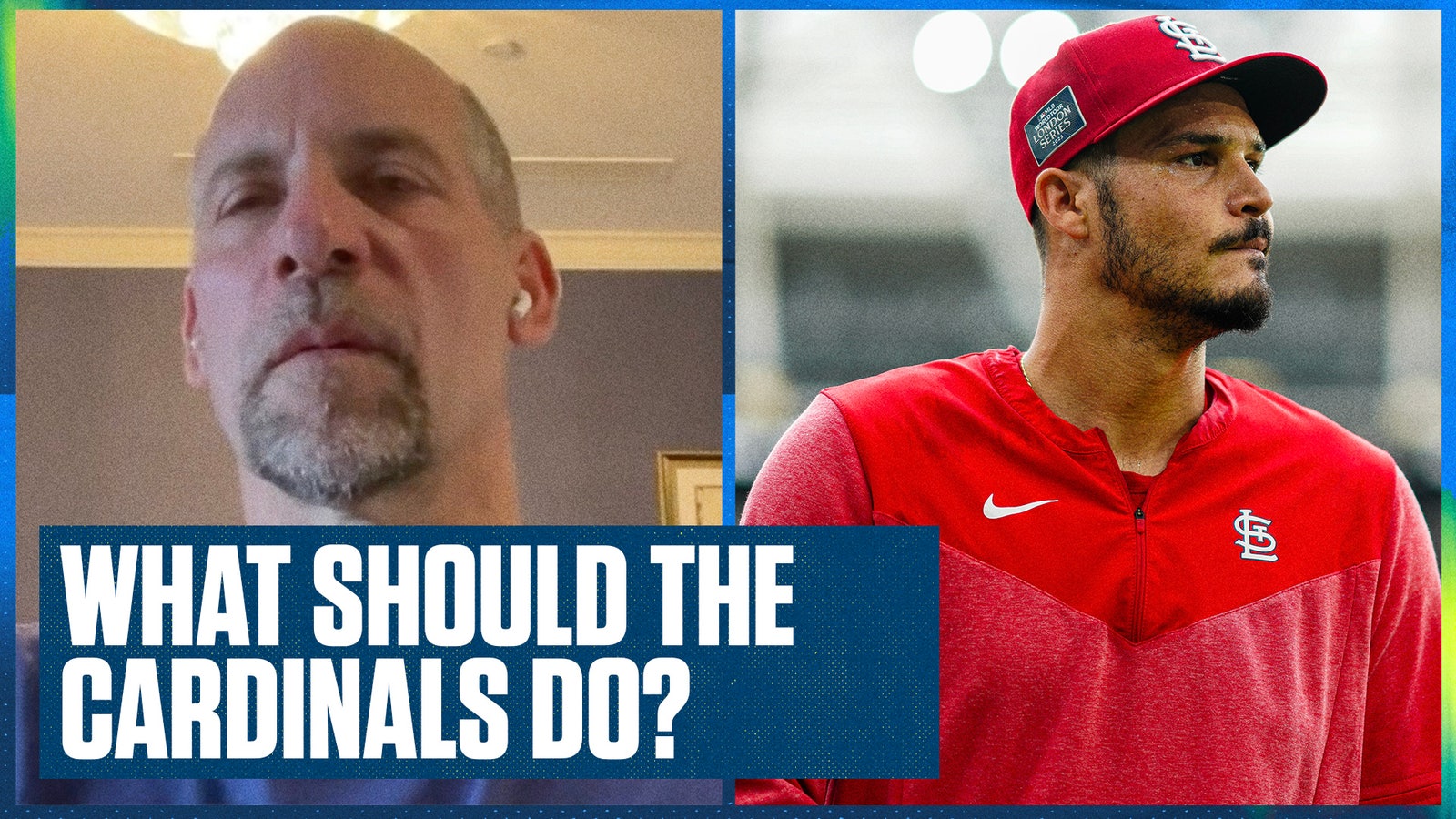 Nationals' Jeimer Candelario connected to Yankees, Marlins
At last place in the NL East, Washington is expected to sell, with Candelario one of its most likely trade candidates. Candelario has a .254 batting average and .807 OPS entering Monday, and the division rival Marlins view him as a "perfect fit" to fill a need at third base, per USA Today. The Yankees also make sense with Josh Donaldson sidelined, per ESPN.
Reds could trade Jonathan India for right price
The Reds are currently in the thick of the playoff race and currently in "buy mode" but are open to trading India, the 2021 NL Rookie of the Year, per MLB.com. Cincinnati has an abundance of young, talented infielders now in the major leagues including Elly De La Cruz, Matt McLain, Spencer Steer and Christian Encarnacion-Strand, making India reportedly expendable if the team gets "young, controllable starting pitching" in return.
Giants, Red Sox looking for pitching, middle infield help
Boston president of baseball operations Chaim Bloom said in a recent interview that the Red Sox would like to add a middle infielder who can hit from the left side of the plate in order to balance out their right-handed-heavy lineup, while the Giants want a shortstop upgrade amid a down, injury-marred season for Brandon Crawford, per The Athletic. Both teams also reportedly would like to add starting pitching at the deadline to keep pace in their respective wild-card races.
JULY 22
Giants considering Justin Verlander?
San Francisco is among the teams doing their due diligence on Verlander should he become available via trade, as the Mets continue to struggle, per MLB Network. But there are several reasons to think that the three-time Cy Young award winner will remain in Queens after signing a three-year, $120 million contract with New York last offseason.
FOX Sports' Ken Rosenthal reported last week that even if the Mets do become sellers after an extremely disappointing 2023 season thus far, Verlander and fellow veteran starter Max Scherzer will likely stay put due to a number of reasons, including their respective intricate contract structures and no-trade clauses. Plus, Verlander himself recently told The Athletic that he remains committed to try to win another World Series title in New York.
San Diego Padres & New York Mets have the 2 most disappointing seasons in MLB History
Phillies looking for right-handed bat
Philadelphia took a big step towards replacing Rhys Hoskins for the remainder of 2023 with Bryce Harper impressing in his debut at first base. But the team is still searching for additional help from the right-handed side of the plate, per the Philadelphia Inquirer, after Hoskins went down with an ACL injury in spring training and Trea Turner has struggled this far in his first season with the Phillies.
The Phillies are reportedly open to that bat being a corner outfielder, keeping Harper at first as he continues to recover from offseason Tommy John surgery while moving Kyle Schwarber or Nick Castellanos to the designated hitter role that had been occupied by Harper. Of course, an outfielder who also has the ability to play first base when needed could open the door for Harper, a world-class defender when healthy, to return to the outfield himself this season as his recovery continues.
JULY 21
White Sox trading Tim Anderson?
The chances of Chicago moving the former batting champion are "increasing," MLB Network reported. Anderson, a two-time All-Star, is in the midst of the worst season of his MLB career, low-lighted by him totaling zero home runs and just 15 RBIs while owning a .235/.274/.275 slash line through 73 games. He is under team control through the 2024 season.
José Quintana on the move?
Quintana has piqued teams' interest across the sport, SNY reported. The southpaw is in the first season of a two-year, $26 million deal with the Mets and recently made his 2023 debut, as he was previously recovering from a rib injury. In said start, the 34-year-old Quintana surrendered just two runs across five innings.
JULY 19
Yankees could take multiple paths at deadline
As the Yankees sit in last place in the AL East this late in the season for the first time since 1990, their approach at the deadline appears in question. New York could end up being both buyers and sellers, according to FOX Sports' Ken Rosenthal. However, the Yankees are over the highest luxury tax threshold, which carries extreme tax penalties, and New York could want to get under that threshold, per Rosenthal.
Astros among teams interested in Dylan Cease, have checked in on pair of Cubs
Houston's rotation is in a rough spot with injuries. So the Astros are seeking pitching help at the deadline, and the White Sox ace is among the players they'd "love" to add, MLB Network reported. However, the White Sox have made Cease "close to untouchable," according to the report. Cease has followed his breakout 2022 campaign with a middling 4-3 record and 4.18 ERA in a league-high 20 starts so far in 2023.
Cease isn't the only Chicago player the Astros have their eyes on. The Astros have checked in with the Cubs on Cody Bellinger and Marcus Stroman, according to USA Today. Both pending free agents could be available at the deadline, depending on the Cubs' performance the rest of the month.
JULY 18
Cardinals selling, focusing on pitching
No team has been more publicly vocal that they are sellers than the Cardinals, as president of baseball operations John Mozeliak reiterated recently. Mozeliak also made his specific priority clear: "Pitching, pitching, pitching," he told reporters Monday, per The Athletic.
That applies to both what the Cardinals are looking for in return — young, MLB-ready pitchers under team control for the next few seasons who have some upside — and what they have to trade away. St. Louis's pitching staff has been its biggest issue this season, but pending free agents — such as starters Jordan Montgomery (3.23 ERA) and Jack Flaherty (4.29 ERA) and reliever Jordan Hicks (3.86 ERA in 38 appearances) — could draw interest. Switch-hitting outfielder Dylan Carlson is also a likely trade candidate with Tyler O'Neil expected to supplant Carlson as the team's everyday left fielder upon O'Neil's return from the injured list, per MLB.com.
Reigning NL MVP Paul Goldschmidt and All-Star Nolan Arenado, who both have no-trade clauses, are likely not going anywhere, though Mozeliak said he wouldn't rule that out despite having "no intentions" to trade his biggest stars.
JULY 17
Yankees looking at corner outfielders
The Yankees reportedly want some more corner outfield help with Aaron Judge still sidelined and the team's depth pieces struggling at the plate. Randal Grichuk (Rockies) and Dylan Carlson (Cardinals) are possible options, per MLB.com. Surging Chicago Cubs outfielder Cody Bellinger's name has also come up, per the New York Post. The Yankees are also seeking upgrades at catcher, in the starting rotation and in the back end of their bullpen, per MLB.com.
JULY 16
Padres likely out on Shohei Ohtani, but are the Rays in?
The Padres appear to be taking a different approach ahead of this year's trade deadline, looking to add "around the edges," according to CBS Sports. They're "hopeful" to add a bat and possibly a reliever, the New York Post reported. There are conflicting reports, though, on just how interested the Padres will be in Ohtani if he's made available for trade. Some believe the Padres will just wait until the offseason to pursue him in free agency, with many in baseball including FOX Sports' Ben Verlander and John Smoltz expecting Ohtani to prefer West Coast teams, but Ken Rosenthal notes that A.J. Preller is never afraid to make a big splash this time of year.
The Padres are also 44-49 and 10 games out of first place in the National League West, so they could also look to deal pending free agents Blake Snell and Josh Hader with an eye towards fixing their star-studded roster to compete in 2024, which is also the last season of team control for their prized acquisition at last year's trade deadline, Juan Soto.
Tampa Bay, on the other hand, appears to be throwing its hat into the Ohtani sweepstakes. The Rays are expected to call the Angels about a possible deal for the two-way superstar if he becomes available prior to the Aug. 1 trade deadline, the Tampa Bay Times reported Sunday. The Rays are widely considered to have one of the best farm systems in all of baseball, which could help them match the Angels' reported asking price of multiple top-100 prospects. With Ohtani only owed $10 million between the Aug. 1 deadline and the end of the 2023 regular season, Ken Rosenthal believes the Rays and other small-market teams could join the trade sweepstakes if they do begin in earnest.
Corbin Burnes won't be moved
The Brewers' ace won't be traded ahead of the deadline, or at least that's what he's been told. Burnes shared with reporters that general manager Matt Arnold assured him in a recent private conversation that he wasn't going to be traded ahead of the Aug. 1 deadline. Arnold previously indicated that he wouldn't be trading his top two players, Burnes and Willy Adames, after the Brewers dealt Josh Hader to the Padres last season despite being in the playoff hunt.
JULY 15
Reds eyeing pitchers
The Reds have reportedly made inquiries to several teams regarding the availability of starting pitchers. Among the teams they have reached out to is the White Sox for Lucas Giolito, Lance Lynn and potentially Dylan Cease, although the likelihood of acquiring Cease appears lower.
JUNE 30
Chas McCormick on the move?
The Yankees have expressed interest in acquiring McCormick from Houston, The Athletic reported. McCormick, 28, is under team control through 2026 and would give the Yankees outfield depth with an injured Judge.
JUNE 27
Pirates' Andrew McCutchen, Royals' Salvador Perez likely to stay put
McCutchen and Perez are both beloved among their respective fan bases. McCutchen, the 2013 NL MVP with the Pirates had an emotional return to the franchise he started his MLB career with and reportedly hopes to retire in Pittsburgh.
Perez, a seven-time All-Star, has spent his entire 13-year MLB career with the Royals and was a crucial part of their 2015 World Series championship team. However, both the Pirates and Royals are currently well out of contention even in weak NL and AL Central races, respectively, and both veterans might get a better-than-anticipated price in what is anticipated to be a weak trade market.
FOLLOW Follow your favorites to personalize your FOX Sports experience
Major League Baseball
---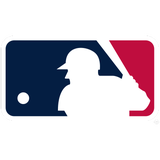 Get more from Major League Baseball Follow your favorites to get information about games, news and more
---