NASCAR takeaways: Ryan Blaney into Round of 8 with narrow Talladega win
TALLADEGA, Ala. — Ryan Blaney knows how to win the close ones at Talladega Superspeedway.
His win Sunday came by a margin of 0.012 seconds ahead of Kevin Harvick. If that sounds slim, well his first two victories at Talladega were a margin of 0.007 seconds.
"This was more [of a margin] than the other two," Blaney said. "We like to make them exciting. … It worked out for us."
Harvick was disqualified following the race when NASCAR determined the windshield fasteners were not secure in his car. NASCAR rules require those fasteners to be secure for the entirety of the event. He will be credited with a last-place finish.
Stewart-Haas Racing competition director Greg Zipadelli said the team would not appeal.
"We are disappointed in NASCAR's decision to disqualify our racecar and the hard-earned finish by our driver and team, but we will not appeal," Zipadelli said in a statement. "Our complete focus is on the remaining races on this year's schedule."
The victory vaulted Blaney into the Round of 8 (NASCAR's version of its semifinal round) along with William Byron. It also denied Harvick of a victory in his final Cup season.
Blaney joins Byron in advancing to the next round with one race remaining in the round next Sunday at the Charlotte road course.
Following Blaney and Harvick across the finish line Sunday were Byron, Denny Hamlin and Corey LaJoie.
Hamlin has a comfortable cushion of 50 points above the cushion going into Charlotte, followed by Christopher Bell (+22), Chris Buescher (+19), Martin Truex Jr. (+17), Kyle Larson (+15) and Brad Keselowski (+2). The four drivers currently below the cutoff are Tyler Reddick (-2), Bubba Wallace (-9) Ross Chastain (-10) and Kyle Busch (-26).
Takeaways from Talladega:
Big Blaney Win
With the victory, Blaney has made the Round of 8 in five of the last eight years. He had entered the race 11 points below the cutline.
"We never thought we had to win this race," Blaney said. "We just had a good day."
Highlights from the Yellawood 500 at Talladega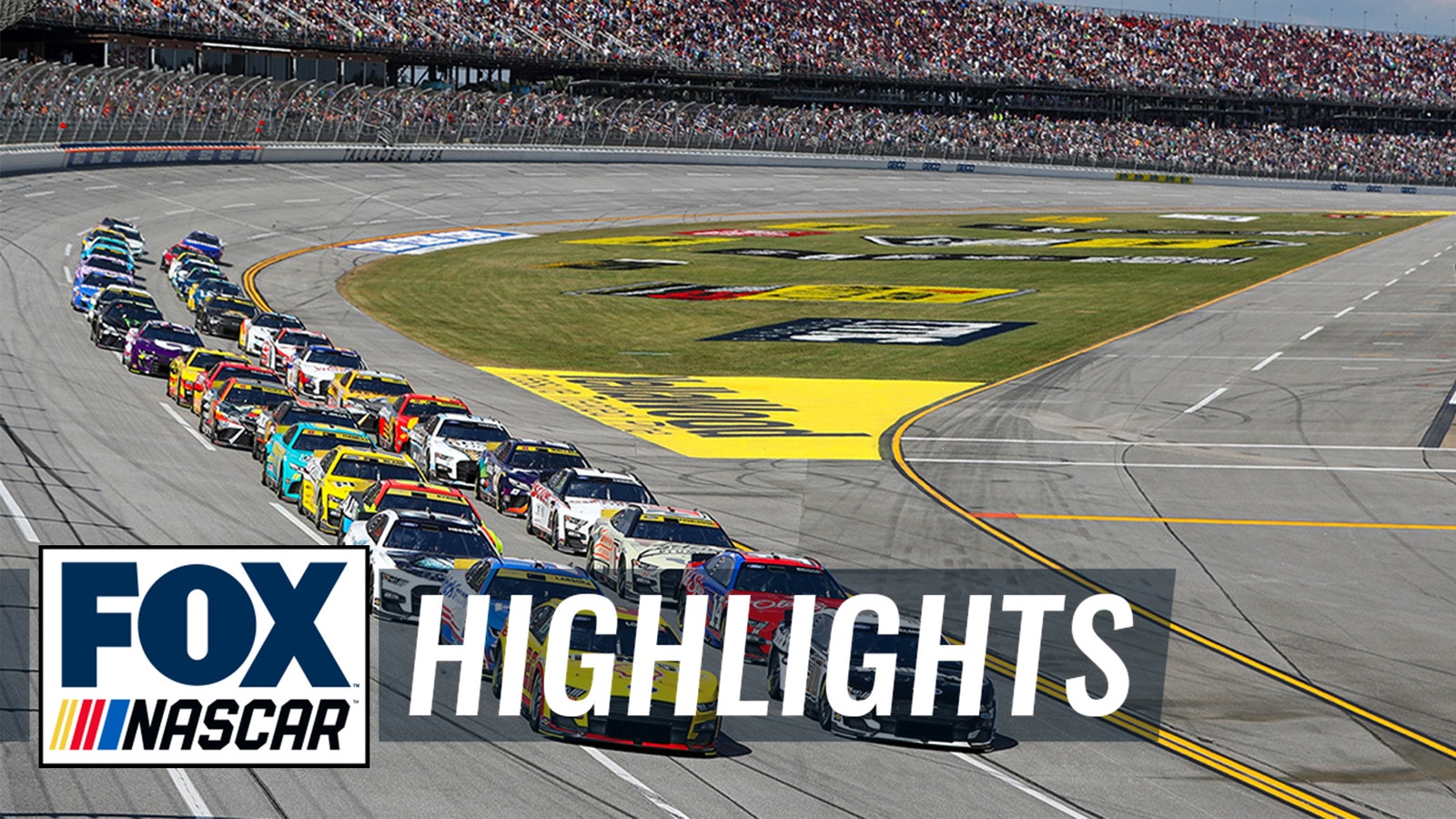 Blaney is the only Team Penske driver left in the playoffs.
"We bought into [Blaney] many, many years ago," team owner Roger Penske said. "He's been a winner. He's certainly on and off the track been a great guy. He stayed cool all day today. … It was his patience and having some teamwork at the end that made the difference."
While Blaney has made four previous appearances in the semifinal round, he has never advanced to the championship race.
"If we can learn from past mistakes and have our cars fast and just not mess up [we'll advance] — you have to perform," Blaney said.
Wrecks foil Keselowski, Chastain
At Talladega, drivers often get caught up in wrecks not of their own doing — that's the big fear of drivers in the playoffs.
But Keselowski and Chastain likely will take at least some of the blame for their incidents.
Chastain made it four-wide when Ricky Stenhouse Jr. ran out of gas and clogged a lane where Kyle Busch also had contact. Chastain went spinning and his day was done.
"I saw him slow and tagging the fence," Chastain said. "They were that much slower — I should have stayed in behind them. Four-wide was obviously not the right call. I saw a hole and just tried to slide through there. I wish I wouldn't have."
Keselowski's day ended when he gave Carson Hocevar a push, and Hocevar lost control of his car and collected several others. The big question is whether Keselowski pushed him too hard in trying to keep them up in the pack.
"I guess anytime you spin somebody out you pushed him too hard, but you just don't know until you push somebody how good their car is going to be," Keselowski said. "Compared to everybody else I was pushing, I would say no."
Busch's car wasn't damaged much in his incident but he ended up 26th in not being able to get the pushes he needed late in the race.
"The car was fine when I can make moves and make good positions and put myself in good spots, I could get up towards the front and then my chess match is apparently horrible or I get hung out every time it comes down to the end and I just lose spots," Busch said.
Hamlin Overcomes Speeding Penalty
Hamlin sped entering pit road on Lap 105, resulting in a pass-through penalty that eventually put him a lap down, and then he had to race other drivers a lap down to try to be in position to get his lap back as the best driver a lap down when the caution comes out. He was able to get his lap back with 22 laps remaining and then wound up fourth.
"You're just waiting every lap for something to happen or a piece of debris somewhere on the racetrack to get a caution, … so it's nerve-racking because it forced me to have to race more aggressive earlier than I wanted to," Hamlin said.
That was the comeback of the day and puts him in a great position to advance to the next round. He entered the day 37 points above the cutline and is now 50.
"I couldn't ask for much more," Hamlin said. "I was hoping to hold serve. The last 25 laps were really good for us."
Bob Pockrass covers NASCAR for FOX Sports. He has spent decades covering motorsports, including the past 30 Daytona 500s, with stints at ESPN, Sporting News, NASCAR Scene magazine and The (Daytona Beach) News-Journal. Follow him on Twitter @bobpockrass, and sign up for the FOX Sports NASCAR Newsletter with Bob Pockrass.
FOLLOW Follow your favorites to personalize your FOX Sports experience
NASCAR Cup Series
---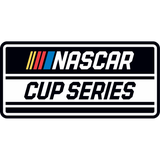 Get more from NASCAR Cup Series Follow your favorites to get information about games, news and more
---