NFC North x-factors: Players who will shape Bears, Lions, Packers and Vikings seasons
Not only is the NFC North anyone's crown this season, but with so much in flux for its member clubs, each individual team's success could hinge on any one player — if you take quarterbacks out of the equation.
By the transitive property, this essentially means the fate of the NFC North could be up to a player you haven't thought twice about.
Who is that guy? Let me offer up four such gentlemen who could massively impact their teams' win-loss record in a food-for-thought exercise fit for early July.
Chicago Bears — left tackle Braxton Jones
Obviously, the Bears' success hinges on quarterback Justin Fields. If he manages to make a Jalen-Hurts-esque jump in year three, Chicago has a legitimate case for the division. But even if they don't climb to the top of the NFC North bucket, their success can be measured in the offensive production they see. If the Bears can score points and Fields can procure a balance between the passing game and using his legs, for all intents and purposes that's a win for a Chicago front office that is trying to determine if Fields is the future.
To help Fields accomplish that feat, the offensive line is going to need to be more of a buddy this season than they were in 2022. Granted, the unit itself was a revolving door and had no real continuity, making it ever more difficult to help a quarterback who likes to hold onto the ball and let a big play develop.
That big-play tendency shouldn't be eradicated in 2023, either. Now that we already know the starting five, which head coach Matt Eberflus announced in minicamp, the offensive line has no excuses to not protect Fields. That starts first and foremost (as it most often does) with their left tackle, Braxton Jones, whom general manager Ryan Poles drafted in the fifth round of the 2022 NFL Draft out of Southern Utah. Jones started every snap for the Bears in his rookie season at left tackle and took his fair share of lumps. But with the benefit of a true NFL offseason, one in which he never left the team's training facility in Lake Forest, Jones should be stronger and more equipped to hold up his end of the deal on Fields' blindside — literally.
That is going to play a huge role in Fields' development. If he has time to get through his progressions and can trust his protection to let the big play develop, it will go a long way in Chicago's offensive production and therefore, Fields' future with the Bears.
Will Jordan Love, Justin Fields, Trey Lance feast or be famished this season?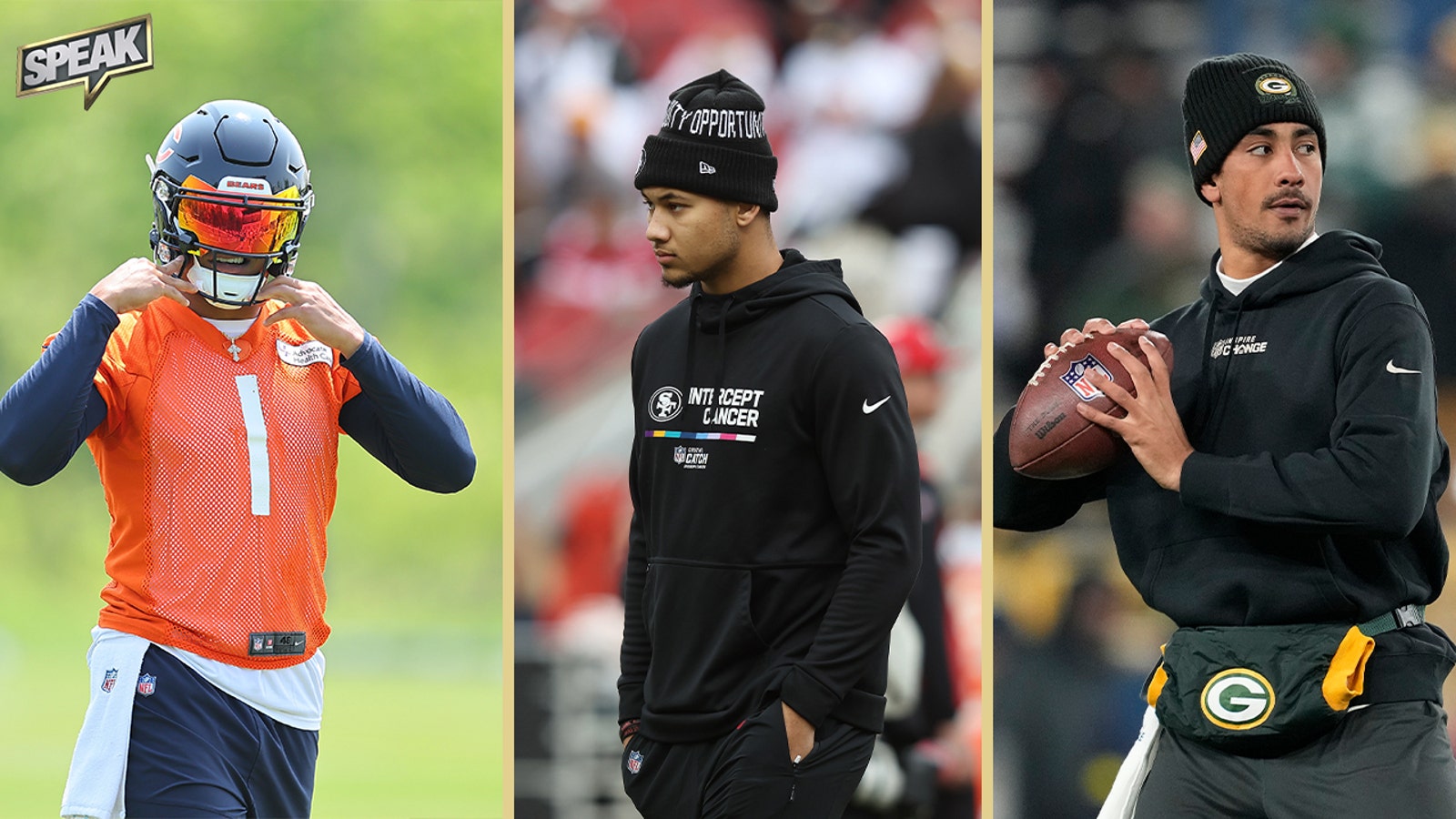 Detroit Lions — safety CJ Gardner-Johnson
The reason the Lions struggled at the beginning of last season had nothing to do with their offense. Quarterback Jared Goff and company were averaging 35 points a game through the first quarter of the season. The only problem was, the defense was letting up more.
That was due to multiple factors but none as big as the secondary. Detroit had the league's worst passing defense and it directly led to a dismal 1-6 record through the first eight weeks of the season. But right around Halloween, the Lions made a change, firing secondary coach Aubrey Pleasant and remaking their entire defensive backfield. The result was an 8-3 finish in which the Lions just barely missed the playoffs but still managed to play spoiler for the Green Bay Packers at Lambeau in Week 18.
This offseason, the team then went on to sign multiple defensive backs to make sure the secondary wouldn't be an issue to start 2023. Gardner-Johnson, fresh off a Super Bowl appearance, will likely be the de facto leader of the group despite his recent arrival given his experience. That means Gardner-Johnson is going to bear a heavy load in making sure the secondary isn't the reason the Lions are held back.
Detroit's offense remains largely unchanged from the beginning of last season with the exception of Jamaal Williams' departure. They made up for it with the signing of David Montgomery in free agency and the drafting of Jahmyr Gibbs 12th overall in the 2023 NFL Draft. With Goff again at the helm and coming off one of his best career seasons, there's nothing to suggest the Lions won't be able to put up points to start the season. With a young unit on the other side of the ball, the question will be whether the defense can prevent points. If they can, if Gardner-Johnson's experience pays off, then Detroit has a clear path to being kings of the NFC North jungle.
Green Bay Packers — WR Romeo Doubs
Hear me out on this one. Clearly, the fate of the Packers' postseason success will rest on Jordan Love's ever-developing shoulders. Love has the benefit of being in the system for three years and knowing it inside and out. He also has the benefit of chemistry with young players like Romeo Doubs and wide receiver Christian Watson from preseason games, which Aaron Rodgers hasn't taken part of in years. Love even worked out with Doubs and running back Aaron Jones in California before the Packers' offseason program began this year.
And while Watson was the headliner of 2022, breaking out in the back half of the campaign and finishing with eight total touchdowns by Week 18, Doubs may be the do-it-all guy for Love. In mini-camp, reports were that Doubs was getting most of the work with Watson there in a supplementary, big-play-making role. The Packers no longer have a true No. 1 wide receiver with both Allen Lazard and Randall Cobb departing with Rodgers for different-green pastures. That position is up for grabs. If Doubs, with all the rapport he already has with Love, can step into that role and give Green Bay the production they need, Love (and the Packers) are going to be just fine — much to the chagrin of the rest of the division.
Why Jordan Love's situation does not resemble Patrick Mahomes' rookie year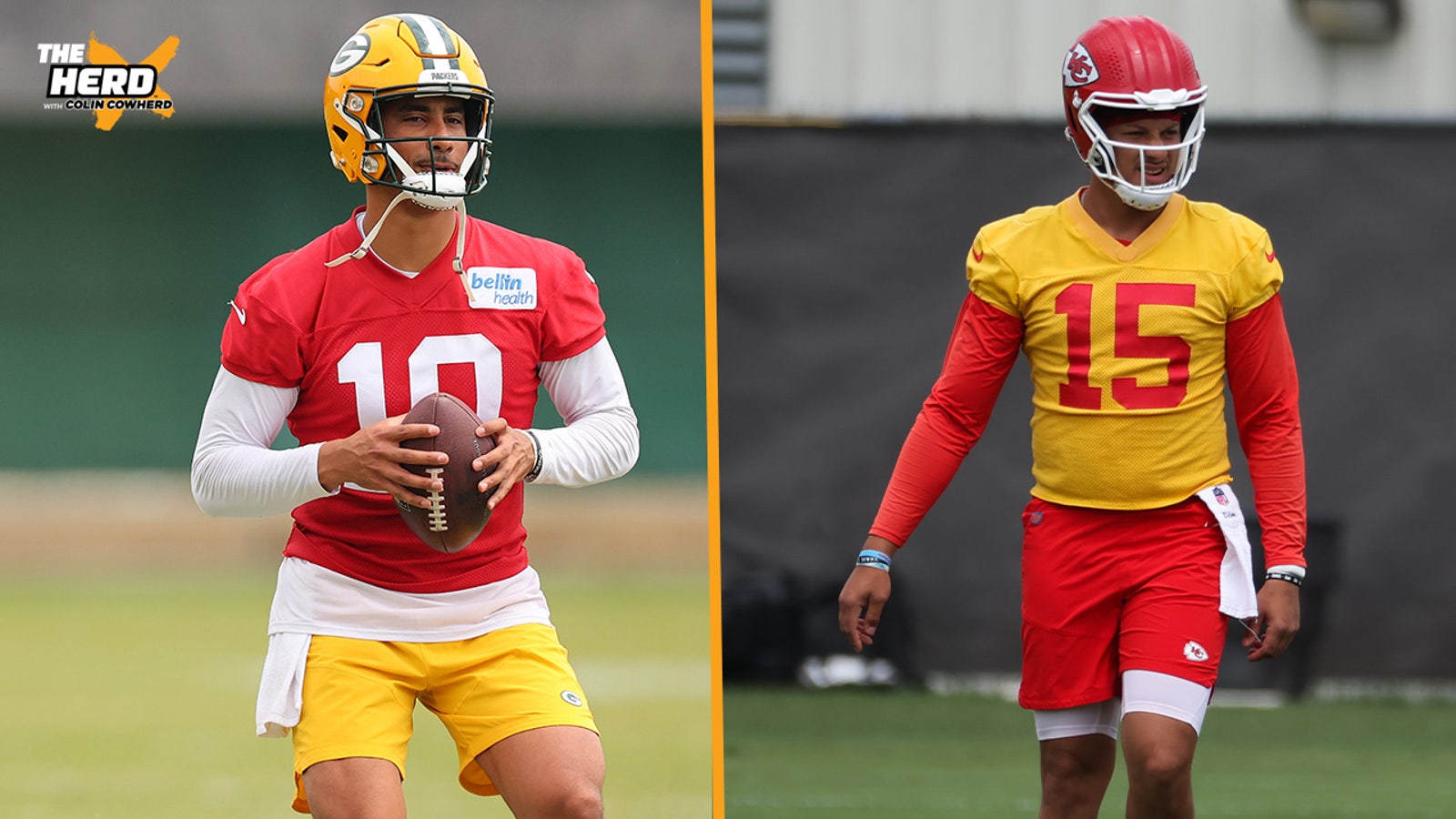 Minnesota Vikings — RB Alexander Mattison
Despite the plethora of double teams wide receiver Justin Jefferson faced last season, he still finished as the top receiver in the NFL, winning Offensive Player of the Year in the process of topping the receiving yards chart. Minnesota's next most productive receiver was Adam Thielen, who has now departed his longtime home in free agency. Thielen was there to provide a credible threat, especially in the red zone, that took some attention off Jefferson. But Thielen also only finished with 70 receptions for 716 yards. That's not a tall order to fill, to be sure, but it is a critical one. And it's one that should be filled by a combination of first-round pick Jordan Addison and an increased workload for K.J. Osborn.
But a lesser known, though no less important aspect affecting Minnesota's passing success is actually the run game. Though Minnesota spent 73.5% of their offensive snaps in 11 personnel (1 RB, 1 TE, 3 WR), good for the fifth-best mark in the league, it wasn't without first establishing the threat of the run with running back Dalvin Cook.
Minnesota relied heavily on play action, using it the second-most of any team in the league at a rate of 19.5%. That's how quarterback Kirk Cousins thrives. It's how the Vikings' offensive line is built. They are very athletic, but what you can't ask them to do is simply sit back and pass-protect. They won't hold up. No, they need Cousins to get rid of the ball quickly and for the offense to run a lot of quick concepts out of different formations to keep defenses on their toes.
Regardless of whether you give a ton of credence to 'establishing the run,' making sure teams are scared Minnesota is going to run the ball is an integral part of its offense. With Cook now released, Mattison has to step up. He needs to be ever the versatile threat Cook was and perhaps then some.
If the Vikings have any hope of balancing their offense further, Mattison will be the key. And if they do that, the NFC North crown could very well be theirs again in a year most are counting them out.
Carmen Vitali covers the NFC North for FOX Sports. Carmen had previous stops with The Draft Network and the Tampa Bay Buccaneers. She spent six seasons with the Bucs, including 2020, which added the title of Super Bowl Champion (and boat-parade participant) to her résumé. You can follow Carmen on Twitter at @CarmieV.
FOLLOW Follow your favorites to personalize your FOX Sports experience
National Football League
---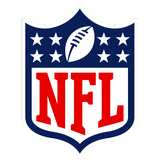 Get more from National Football League Follow your favorites to get information about games, news and more
---