NFL Power Rankings, post-draft edition: Chiefs stay on top; Ravens, Jets climb
It's no longer too early to survey the NFL landscape.
No team in the league is a finished product. In the days following the 2023 NFL Draft, we've seen clubs signing veterans to offset the weak spots they missed last weekend. That will continue right up until the start of the regular season. But if the draft is the last major opportunity to add talent this offseason, then we can take an educated guess at what each team is bringing to training camp. Sounds like the perfect opportunity to assess how the hierarchy has changed since Super Bowl Sunday.
Here are the early — but not too early — power rankings:
1. Kansas City Chiefs
The reigning champs haven't had the flashiest offseason, but is that even necessary? They replaced Orlando Brown with Jawaan Taylor in free agency. They drafted some competition to fight for Andrew Wylie's vacated right tackle spot. They fortified the receiver corps, and they used a first-round pick to replace Frank Clark. Oh, and they still have Patrick Mahomes and Andy Reid. Seems plenty good from here.
2. Philadelphia Eagles
For all the hand-wringing about losing veterans from a Super Bowl team, the Eagles have done a phenomenal job of offsetting those losses. Javon Hargrave is gone, but Philly used two first-round picks to address their defensive front. They used two other draft picks to reinforce the secondary. On the offensive side, Rashaad Penny and D'Andre Swift both have tantalizing potential behind such a great offensive line — provided they can stay healthy. With Jalen Hurts locked in for the long term, the Eagles are clear favorites in a down NFC.
Eagles, 49ers, Seahawks, Cowboys highlight Colin's Top 10 NFC teams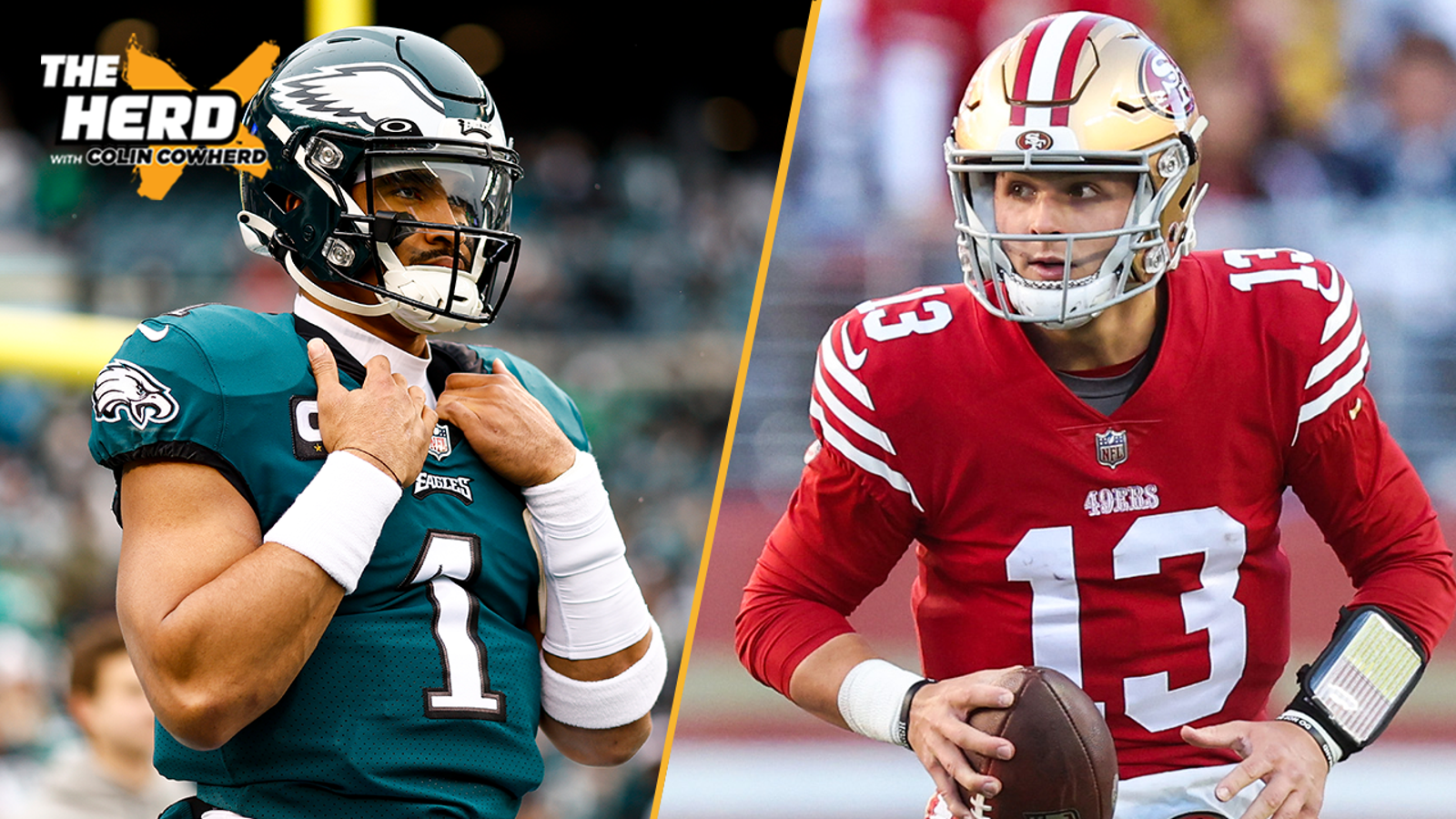 Colin Cowherd shares his Top 10 NFC teams, including the Philadelphia Eagles, San Francisco 49ers, Seattle Seahawks, and Dallas Cowboys.
3. Cincinnati Bengals
The Bengals used free agency for offense, adding Orlando Brown and Irv Smith into the starting lineup. The draft was for defense, as they used their first three picks on a unit that lost several starters during March. For a team that's been among the final four for two years running, it looks like the Bengals did plenty to make sure they stay in the conversation.
4. Buffalo Bills
Buffalo's offseason was a bit more quiet than in years past, but it looks sneaky good on paper. The offensive line was arguably their biggest issue last year, and they focused on improving it in both the draft and free agency. First-round pick Dalton Kincaid should be able to contribute early, though the presence of Dawson Knox takes some of that pressure off. It was a coup to retain Jordan Poyer, and Damien Harris is a sneaky smart running back signing. It was easy to feel a bit down on the Bills in February, but things are looking up in May.
5. San Francisco 49ers
Signing Sam Darnold quietly feels like one of the smartest decisions of the spring. We don't have a definitive timetable on Brock Purdy's return from injury, and we have no idea how good Trey Lance is. Given the Niners' recent history at quarterback, it shouldn't be shocking to see Darnold play a big role in 2023. If he does, he'll be surrounded by all the top-tier talent that's gotten this team to consecutive NFC Championship Games.
6. Baltimore Ravens
It's simply wild how different the vibes feel around this team. In the span of two weeks, they added Odell Beckham Jr., ended their standoff with Lamar Jackson and drafted Zay Flowers in the first round. Don't forget they swapped out Greg Roman for Todd Monken at offensive coordinator, and the defense finished third in scoring last year. It's hard not to be excited by their potential — provided Jackson can stay healthy for the first time in two years.
Texans, Eagles, Ravens highlight Acho's Top 5 off-season winners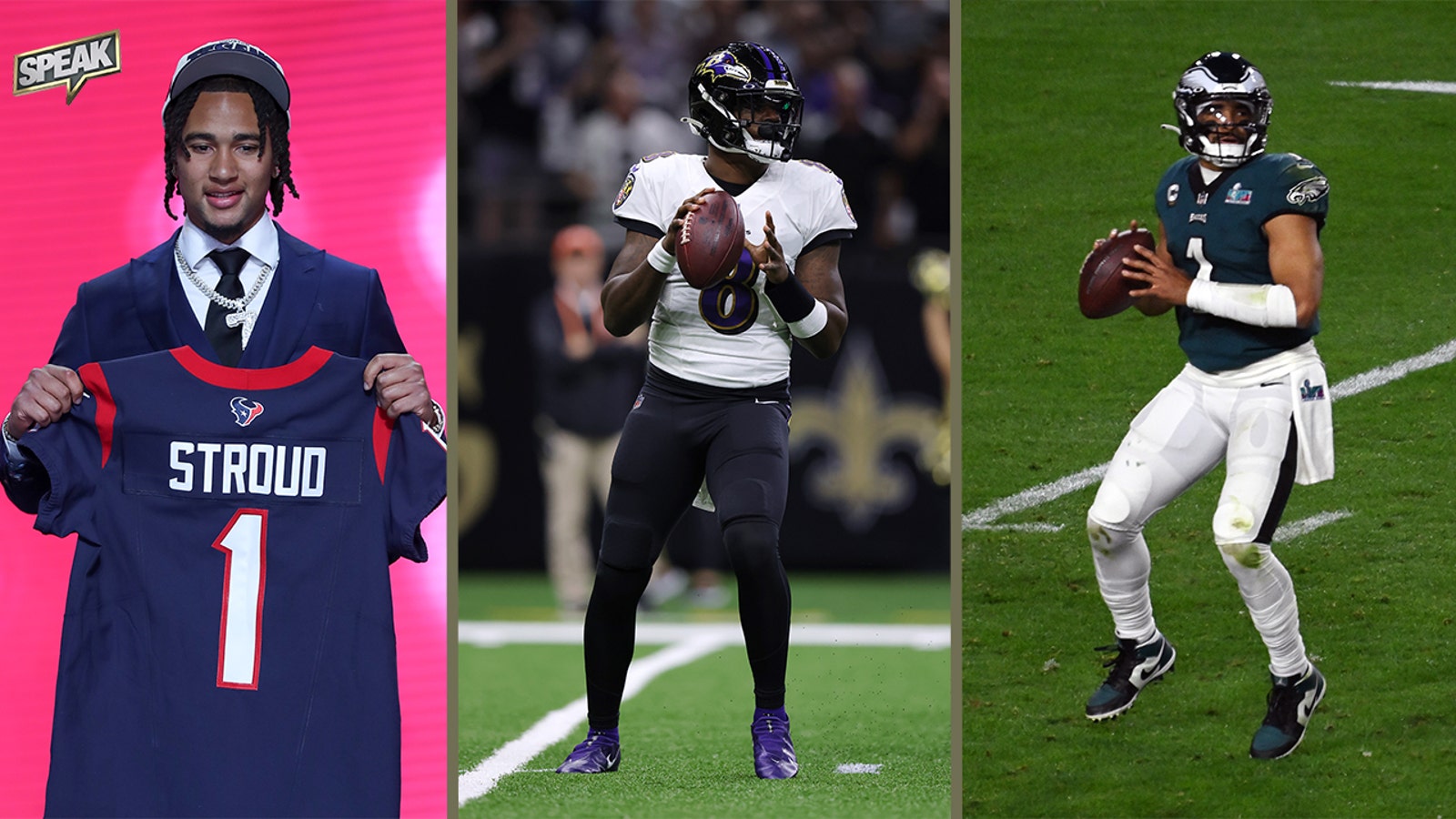 Emmanuel Acho, Joy Taylor, LeSean McCoy and David Helman share their NFL offseason winners based on free agency, the draft and more.
7. New York Jets
This team entered December at 7-4 and narrowly missed the playoffs in part due to atrocious quarterback play. Even if Aaron Rodgers is no longer MVP-caliber, he's a significant step up at the game's most important position. The depth along the offensive line is troublesome, but the talent at the skill positions and on defense helps offset that concern. The hype in the Big Apple is totally justified.
8. Dallas Cowboys
A headline-grabbing draft class, this was not. Fortunately for the Cowboys, they did a lot of heavy lifting two months ago, when they re-signed all their key defenders and traded for both Stephon Gilmore and Brandin Cooks. They still don't look as good on paper as Philadelphia, but it's more than enough to be on the shortlist of NFC favorites.
Did Cowboys close the gap on Eagles this offseason?
Emmanuel Acho, Joy Taylor, LeSean McCoy and David Helman debate whether the Cowboys have closed the gap on Philly this offseason.
9. Miami Dolphins
It'd be so much easier to believe in the Dolphins if you felt better about Tua Tagovailoa's health. After the trying year he had with concussions last season, here's hoping he can put those concerns behind him forever. If he can, this team's got as much talent as anyone — highlighted by the offseason acquisition of Jalen Ramsey.
10. Jacksonville Jaguars
Don't underestimate the impact that a healthy and motivated Calvin Ridley could make for this team. The Jags made the playoffs without a top-tier receiver corps, and Ridley now gives Trevor Lawrence a true No. 1 to target. Combine that with the fact that everyone else in the AFC South looks to be rebuilding, and it's easy to buy Jacksonville as a playoff team.
11. Los Angeles Chargers
The Chargers have all the pieces you could reasonably want. The names on defense are well-known, and they even added a first-round receiver in Quentin Johnston to a top-10 offense. The hope for this team is less about talent. Their big addition of the offseason is former Dallas offensive coordinator Kellen Moore, and they'll be hoping he can deliver more consistent results than the frustrating offense we watched last year.
12. Seattle Seahawks
A year ago at this time, we were debating which quarterback the Seahawks would select with their No. 1 overall pick. Shows what we know. Having added Dre'Mont Jones, Bobby Wagner, Devon Witherspoon, Jaxon Smith-Njigba and Zach Charbonnet to a team that went 9-8, is it crazy to think they could compete for the NFC West?
13. Detroit Lions
We'll be arguing for weeks about whether the Lions understand how positional value works. What we can't argue is that they drafted four players who should push for starting jobs this year. Combine that with the work they did in the secondary in free agency, not to mention the addition of David Montgomery, and they do look like the NFC North favorites.
14. New York Giants
The debate will continue to center around how good Daniel Jones really is. To the Giants' credit, they're doing everything possible to surround their $40 million quarterback with talent. They traded for Darren Waller. They drafted a new center in John Michael Schmitz, as well as a deep threat in Jalin Hyatt. The already-feisty defense added a first-round cornerback in Deonte Banks. Even if Jones isn't a top-tier quarterback, maybe he doesn't need to be.
15. Minnesota Vikings
This is another team where an off-field addition might be the biggest one. Hiring Brian Flores to coach the Vikings' defense is likely to pay dividends, to go along with the additions of Marcus Davenport and Byron Murphy. On offense, the decision to draft Jordan Addison might make Justin Jefferson even better, if that's possible.
16. New Orleans Saints
If this aging roster can stay healthy, the Saints look to have a fairly high ceiling. Dropping Derek Carr into an offense that features Chris Olave, Michael Thomas and Alvin Kamara sounds very fun on paper. It's just a matter of having them all available at the same time. On defense, hopefully the additions of Bryan Bresee and Isaiah Foskey can keep Cameron Jordan from having to do everything himself around the line of scrimmage.
17. Carolina Panthers
I view the Panthers and Saints as being vastly different versions of the same idea: the hope that investing at quarterback can elevate a decent roster. The Saints opted to throw money at Derek Carr, while the Panthers sold the farm to draft Bryce Young No. 1 overall. Young is joining an offense with capable talent, and the Panthers' defense has some real difference-makers. Not to put too much pressure on the rookie, but this team can win the NFC South if he plays as advertised.
Panthers select QB Bryce Young 1st overall in the 2023 NFL Draft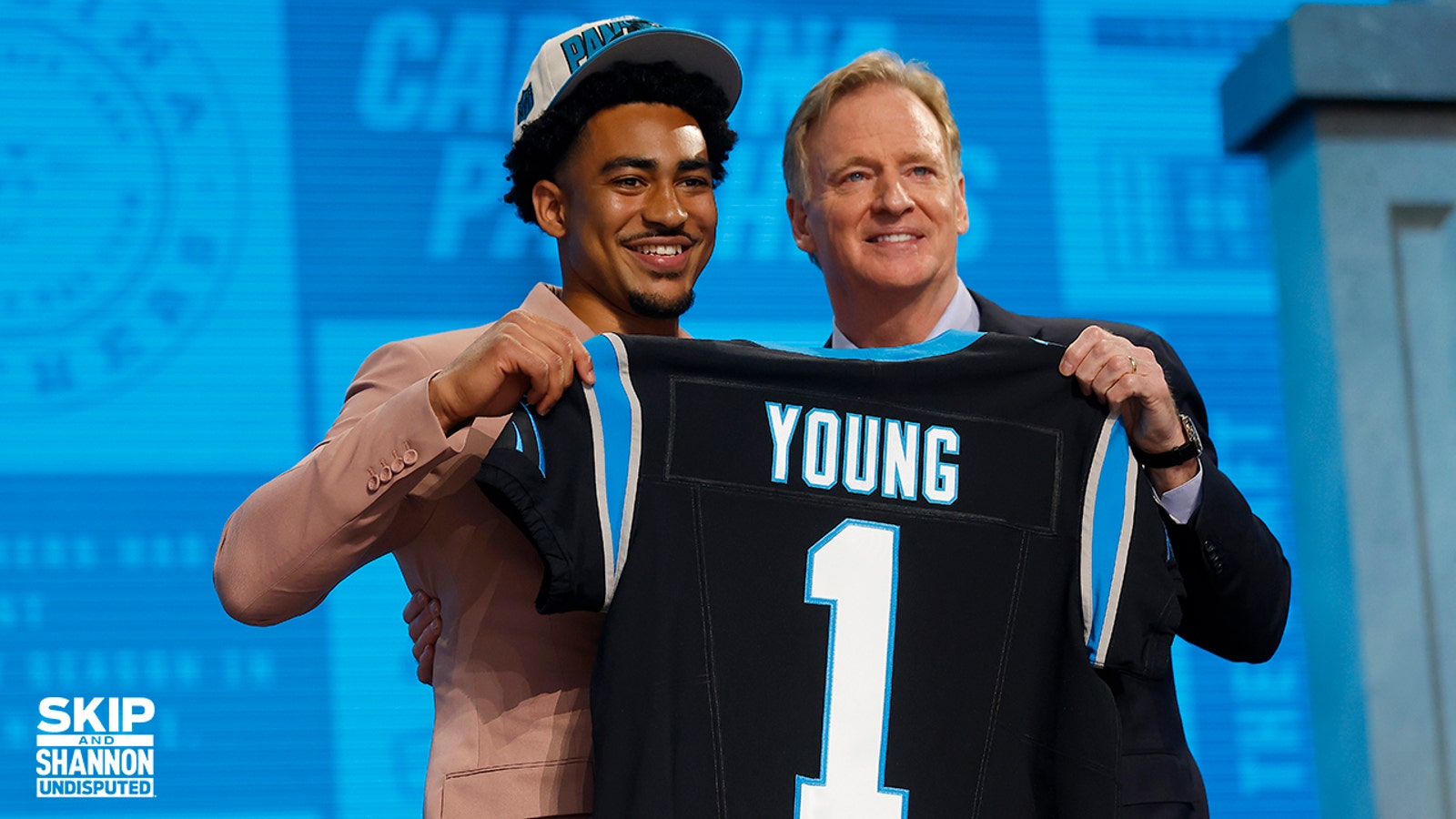 The first round of the NFL Draft is in the books and the Carolina Panthers selected Alabama quarterback Bryce Young with the first overall pick. When asked what the pick meant for the organization, owner David Tepper said quote, "Super Bowls." Skip Bayless and Shannon Sharpe react to Bryce Young going first overall.
18. Cleveland Browns
On paper, the Browns look like they deserve a much better ranking. They traded for Elijah Moore and drafted Cedric Tillman to fill out their receiver corps, and they invested a lot of capital in their abysmal run defense. There aren't any obvious weaknesses. The problem is that it's hard to shake how awful Deshaun Watson looked after his return from suspension. If he can re-discover the level of play we remember from Houston, the Browns won't be an afterthought for long.
19. Pittsburgh Steelers
It's very fun to see how hard the Steelers are trying to help Kenny Pickett. The offensive line added Isaac Seumalo in free agency and Broderick Jones in the draft. They traded for Allen Robinson and drafted Darnell Washington. The offense looks much more complete. They also attacked their weaknesses on defense, giving them such much-needed talent at cornerback. The jury is still out on Pickett, but the cast around him isn't bad.
20. Green Bay Packers
I'm not as down on the Packers as I think a lot of people will be. Obviously, the whole operation hinges on Jordan Love being good. But his front office has done a good job of giving him pieces to work with, from the decision to retain Aaron Jones to the use of three top-100 draft picks on pass catchers. Having added Lukas Van Ness in the first round, their defense has an absurd collection of talent. I'm not writing them off.
21. Denver Broncos
This ranking is too high based on the train wreck we saw last season. Consider it a vote of confidence in Sean Payton. If anyone can fix Russell Wilson, it should be his new head coach. And in whatever ways Payton can't help, the money invested in Wilson's offensive line should.
22. Chicago Bears
This is still an incomplete team. You don't fix the worst record in football in one offseason. But between D.J. Moore, Robert Tonyan, Darnell Wright and Nate Davis, Justin Fields should have enough help around him to take a step forward. And general manager Ryan Poles spent draft weekend peppering his defense with talented young draft picks.
23. Washington Commanders
I wasn't convinced the Commanders would actually ignore the quarterback position in the draft, but they are in fact moving forward with Sam Howell and Jacoby Brissett. To be fair to them, Brissett played well enough to keep Cleveland in playoff contention last year. Having loaded up on defensive backs to complement their talented defensive line, the rest of the roster is good enough to make some noise if the quarterback play is up to snuff.
24. L.A. Rams
I maintain that the Rams may be better than we think if the trio of Matthew Stafford, Cooper Kupp and Aaron Donald can stay healthy. But following the decision to trade Jalen Ramsey, it's hard to feel like this team is pushing to contend right now. I really like the decision to draft Steve Avila to an offensive line that needs help. But they'd need a lot of young players to step up in order to make a real playoff push this year.
25. Las Vegas Raiders
It's hard to know what to make of the Raiders. The trio of Jimmy Garoppolo, Davante Adams and Josh Jacobs suggests this team can contend. The additions of Tyree Wilson and Michael Mayer are exciting. But there are still too many other question marks to take the Raiders 100% seriously. Maybe 2023 will set the stage for bigger things in 2024.
26. New England Patriots
It's incredibly funny that the Patriots didn't spend any big picks on offense in a draft when they selected a kicker and a punter in the same class. Mac Jones probably isn't thrilled about that, but at least he has a real offensive coordinator for this go-around. Having added two top-50 draft picks to a defense that was already good, the Patriots likely won't need to score a ton of points to be in most games. And if we're being honest, that's probably how Bill Belichick wants it.
27. Indianapolis Colts
If Anthony Richardson hits the ground running, there's enough talent in Indy to make some noise. Remembering that new head coach Shane Steichen helped develop Jalen Hurts, it's easy to imagine this offense doing some fun things with Jonathan Taylor and Richardson in the backfield together. But let's be fair to a 20-year-old kid and not set the expectations too high. Hopefully the Colts have the patience to remember that Richardson made just 13 college starts, and that this is a gradual process.
28. Tampa Bay Buccaneers
There's talent on this roster, though it is aging. The skill positions are still strong, and a lot of that Super Bowl defense is still in place. But the bottom line is that the Buccaneers are banking on either Baker Mayfield or Kyle Trask to carry them into the post-Tom Brady Era. That's a big ask.
29. Atlanta Falcons
It feels like a hell of a vote of confidence in Desmond Ridder to surround such an unproven quarterback with so much talent. The Falcons re-signed key pieces of their offensive line in March, and then they drafted Bijan Robinson to go with Kyle Pitts, Drake London and Tyler Allgeier. Atlanta could be a much better team than I'm giving them credit for if Ridder plays like the Falcons seem to think he can.
Texas RB Bijan Robinson Highlights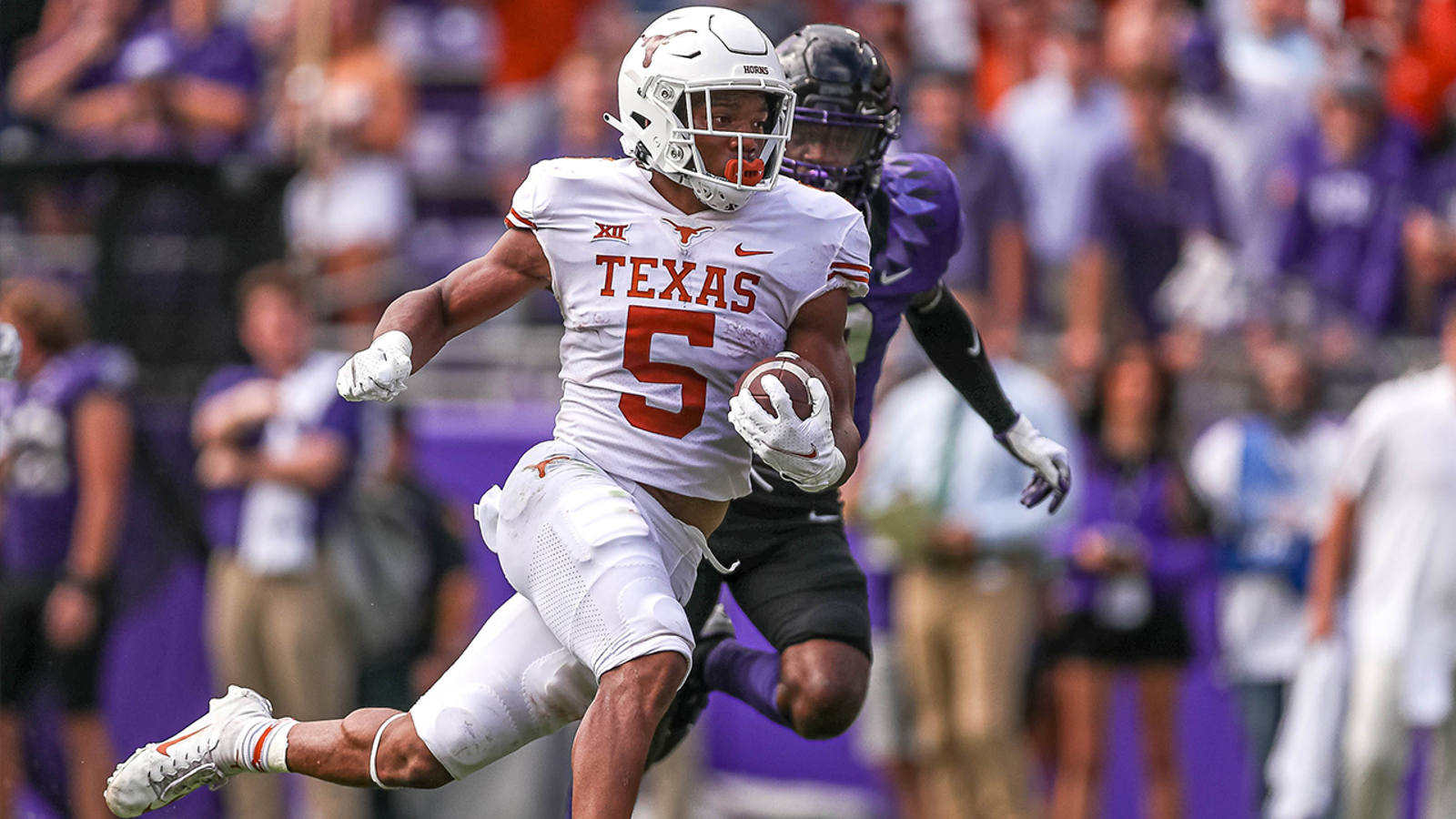 30. Houston Texans
The additions of C.J. Stroud and Will Anderson are very exciting. Hopefully they can become cornerstones and help transform the franchise. The brutal truth is that the Texans are still missing a lot of pieces, and they play in the AFC. This season will be a success if guys like Stroud, Anderson and Derek Stingley Jr. can emerge as building block players.
31. Tennessee Titans
Mike Vrabel has made a career out of proving people wrong, but it's hard to see the vision right now. Derrick Henry is the only skill player who scares anyone. Drafting Peter Skoronski is a step toward helping the offensive line, but he can only do so much. The defense will be stingy because it always is. But in the loaded AFC, that doesn't feel like nearly enough.
32. Arizona Cardinals
It's exciting that the Cardinals managed to acquire Houston's 2024 first-round pick during the draft. And it's surprising that DeAndre Hopkins is still on the team. Beyond that, it's hard to find reason for optimism. The best thing going for the Cardinals right now is the hope of making some serious strides during the 2024 offseason.
David Helman covers the Dallas Cowboys for FOX Sports. He previously spent nine seasons covering the Cowboys for the team's official website. In 2018, he won a regional Emmy for his role in producing "Dak Prescott: A Family Reunion" about the quarterback's time at Mississippi State. Follow him on Twitter at @davidhelman_.
---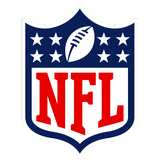 Get more from National Football League Follow your favorites to get information about games, news and more
---