NFL Week 10 live updates: Colts-Patriots, more
Week 10 of the NFL season kicked off Sunday morning overseas, as the Indianapolis Colts beat the New England Patriots in the fifth and final game of this year's international slate and just the second all-time in Frankfurt, Germany.
A pivotal divisional matchup went down in the AFC North, as the Cleveland Browns beat the Baltimore Ravens. And there were game-winners galore as the Arizona Cardinals, Seattle Seahawks and Detroit Lions all won on field goals as time expired. The Dallas Cowboys outgained the New York Giants by 462 yards in a 49-17 blowout.
Closing things out, the Las Vegas Raiders topped the New York Jets on Sunday Night Football.
Here are the highlights!
FINAL: Las Vegas Raiders 16, New York Jets 12
Making plays
Garrett Wilson is Zach Wilson's safety net. He showed off his RAC ability by getting the Jets into field-goal range early in the first. The play helped them take a 3-0 lead.
One of the best
Davante Adams showed he's still a force to be reckoned with on this 42-yard gain, helping L.V. get three of its own.
Whitehead snuffs it!
Jordan Whitehead, who had three picks in Week 1, got himself another with an INT prior to the first quarter's end.
Using the legs
Wilson showed off his dual-threat ability and nearly got a rushing TD on this dive for the pylon. But Greg Zuerlein tacked on another field goal to put New York up 9-3.
Mr. Mayer
After Josh Jacobs popped off a 40-yard rush to put the Raiders in the end zone, rookie tight end Michael Mayer rattled off an incredible leaping catch for his first career TD. It gave Vegas a 16-9 lead.
Turnover!
The Raiders were content to keep relying on Jacobs with the ball late in the game, but the Jets came up with a clutch forced fumble to regain possession.
Raided
Robert Spillane's been a ballhawk this season, and the man Antonio Pierce dubbed as his franchise cornerstone came up in the biggest spot for Las Vegas with a game-changing pick.
Batted down!
In the perfect finish for a Pierce-led group, the Raiders defense prevented a last-second heave to the end zone to make off with Pierce's second career victory.
FINAL: Arizona Cardinals 25, Atlanta Falcons 23
ATL TD
Atlanta answered an Arizona field goal with a touchdown. On the 12th play of the drive, Taylor Heinicke found wide receiver Scott Miller for a 2-yard score.
6 for Bijan
Bijan Robinson looked solid in his return to Arizona, and got a warm welcome on this short TD.
Put it on the ground
The Cardinals are glad to have Kyler Murray back, and he picked up where he left off last season with a rushing score to close the gap.
Picked by Landman!
The Falcons were able to pick up a field goal after this heady defensive play from Nate Landman.
Tune up
The Cards inserted Clayton Tune specifically for this QB sneak, and he made good on their faith in him, buying them the lead late in the third.
Next man up
With Taylor Heinicke, Desmond Ridder stepped up in a big way for the Falcons, giving them the lead with under to minutes to play.
K1 is back
The Cards drove 70 yards in just over two minutes, as Kyler Murray used plays like this dime to Trey McBride to put his team in position for the game-winner.
FINAL: Detroit Lions 41, Los Angeles Chargers 38
Lions TD
One play after pulling off a 35-yard run, as shown below, Jahmyr Gibbs slammed in a 1-yard touchdown for the Lions to put them up 10-3.
Gibbs again
This is what Lions fans wanted, isn't it? Atfer Kerby Joseph collected this sliding interception, Gibbs punched in another short-yard score to give Detroit a 17-3 advantage.
Laser beam!
The Chargers couldn't get much going in the first quarter, but Justin Herbert hooked up with his favorite target to get them back within one possession.
Two-headed monster
Gibbs out, Montgomery in, and the power back showed some flashy speed on this 75-yard dart to the house. It marked the longest run since 2011 for the Lions.
Fantasy favorite
No surprise here: Austin Ekeler found the end zone yet again for L.A. before the first half concluded. Detroit took a 24-17 lead into the break.
Threading the needle
What a throw from Herbert! He pinpointed this dot to Jalen Guyton to tie the game at 24.
Amon-Ra!
Just get the ball St. Brown, and you can expect good things to happen. This quick screen put the Lions back in front in the third.
I got the juice
Quentin Johnson freed himself for the score, and pulled out some impressive dance moves after scoring his first career TD.
Lions lead!
It's been a battle of QBs in this one, and the Lions went up 38-31 on Brock Wright's first TD of the season.
Not anymore
Did we expect anything less? Herbert and Allen combined for six again, tying the game at 38 with under four minutes to play.
For the win!
Kalif Raymond's blazing speed got the Lions into plus territory, and Riley Patterson sealed it on a 41-yarder to steal a huge road win.
FINAL: Seattle Seahawks 29, Washington Commanders 26
Magic show
Going to his left, Commanders quarterback Sam Howell flicked the ball to running back Brian Robinson, who ran down the left side for a 51-yard touchdown. That said, they missed the extra point.
See ya!
The back of Kenneth Walker III's number eight jersey was all Commanders defenders could see as he bolted to the end zone on a 64-yard screen to push Seattle ahead.
All even
One thing about Howell, there's not an ounce of quit in him. He put some nice air under this throw to Antonio Gibson to even the tally for Washington in the fourth.
Lockett in!
After the TD, the Seahawks plowed right down the field for the go-ahead score, as Geno Smith and Tyler Lockett hooked up for a tough completion.
Take command
Howell & Co. were not fazed, as he found Dyami Brown over the middle to tie it with 52 seconds left.
Fly high!
With 14 seconds left, Smith connected with DK Metcalf over the middle for a big gain, setting Seattle up for a game-winner, which Jason Myers put through with ease.
FINAL: Dallas Cowboys 49, New York Giants 10
I only need one
Cowboys wide receiver CeeDee Lamb hauled in a one-handed grab on the opening possession of the game.
Lamb score
Dallas gave the ball to Lamb, and the wideout took off for a 14-yard touchdown.
Fake 'em out
With the Giants defense focused on Tony Pollard, Dallas took a two-score lead with this clever play-action pass to Jake Ferguson.
Cooks in the kitchen
With Lamb doubled in the red zone, Dak Prescott set his sights on another speed target: Brandin Cooks, who raised up for a tough grab to give Dallas a three-score lead.
Four for 4
Make that four first-half TDs for the Cowboys offense! They're just having fun at this point, as Prescott rattled off this awkward heave to Lamb, before taking matters into his own hands with
Over the top
It's a TD party for Dallas. This time it was Michael Gallup who got in on the fun, torching a rookie corner in single coverage down the field.
FINAL: Cleveland Browns 33, Baltimore Ravens 31
Not great
On the second play from scrimmage, Ravens safety Kyle Hamilton tipped Deshaun Watson's pass to himself and ran it back for a touchdown.
Ravens' Kyle Hamilton picks off Deshaun Watson and takes it 29 yards to the house for a TD
Got the angle
After running in a 40-yard score last week, Ravens running back Keaton Mitchell thundered around the Browns defense for a 39-yard touchdown. Baltimore later got a field goal, while Cleveland put three field goals on the board and trailed 17-9 at halftime.
Vintage OBJ
Lamar Jackson hit Odell Beckham Jr., and the wide receiver ran past the Cleveland defense for a 40-yard touchdown.
The LONG response
Cleveland put together a 17-play, 10:09 touchdown drive, ending with Kareem Hunt smashing in a 3-yard score and Watson running in a two-point attempt.
The Gus Bus
Seven plays after Baltimore recovered a muffed punt by Cleveland, Gus Edwards knocked in a 2-yard score on the ground.
PICK-SIX … but OW
Two plays after Watson hit wide receiver Elijah Moore for a 10-yard touchdown, Browns cornerback Greg Newsome II intercepted Jackson and ran the pick back for a touchdown … but the Browns MISSED the extra point and trailed 31-30 with 8:16 remaining in the fourth quarter.
Browns win!
Cleveland got the ball into field goal range in the closing moments for kicker Dustin Hopkins, who made a game-winning 40-yard field goal as time expired.
FINAL: Minnesota Vikings 27, New Orleans Saints 19
TY TD
The Vikings snapped the ball to running back Ty Chandler, and he ran in a 2-yard score, giving them a 10-3 lead.
I got this!
Joshua Dobbs couldn't find an open man, so he took matters into his own hands, running in a 7-yard Vikings touchdown.
Minnesota's Joshua Dobbs scrambles for a seven-yard touchdown to give Vikings a 17-3 lead over Saints
It's Dobbs' world
Dobbs hit tight end T.J. Hockenson for a 28-yard touchdown, giving Minnesota a 24-3 lead just before halftime.
Derek Carr out
Carr left the game in the third quarter and was eventually ruled out with a concussion and right shoulder injury. Jameis Winston entered the game at quarterback for New Orleans.
What. A. Catch!
Winston found wide receiver Chris Olave, who made a sensational catch in the back of the end zone for a 14-yard Saints touchdown. They then converted a two-point attempt and trailed 27-11.
Back in it
Throwing across his body, Winston was able to hit wide receiver A.T. Perry for a 15-yard touchdown, and then the Saints converted a two-point attempt. They trailed 27-19 with 11:40 remaining in the fourth quarter. That said, the Saints were unable to even up the score down the stretch.
FINAL: San Francisco 49ers 34, Jacksonville Jaguars 3
Crowded TD
On the fourth play of the 49ers' first possession, quarterback Brock Purdy threw it up in the back of a congested end zone, but wide receiver Brandon Aiyuk reeled in a 13-yard touchdown.
All grass
On the second play of the second half, Purdy hit George Kittle on a deep ball, the tight end got out of a tackle attempt and ran into the end zone for a 66-yard score.
Doing what they do best
Seven plays after recovering a Jaguars fumble, Deebo Samuel got the call on the run for the 49ers and ran in a 23-yard touchdown.
It's a rout
In the opening minutes of the fourth quarter, Purdy found fullback Kyle Juszczyk for a 22-yard touchdown. San Francisco led 34-3.
FINAL: Houston Texans 30, Cincinnati Bengals 27
A DIME
Bengals quarterback Joe Burrow hit wide receiver Trenton Irwin in stride with two defenders in the area for a 32-yard touchdown to open the game.
Rookie connection
Texans quarterback C.J. Stroud hit Tank Dell, and the wide receiver got into the end zone for a 6-yard score.
Insert dizziness here
Early in the third quarter, Stroud kept running in circles and was eventually able to find wide receiver Noah Brown for a 20-yard pickup. Houston finished the drive with a field goal, taking a 13-7 lead.
Texans feeling it
One play after reeling in an 11-yard reception, Devin Singletary ran in a 6-yard touchdown, giving the Texans a two-score lead.
LSU connection
After the Bengals got a field goal earlier in the third quarter, Burrow found his top target, Ja'Marr Chase, open downfield for a 64-yard touchdown.
He can run it, too
With nobody open, Stroud ran in an 8-yard Texans touchdown.
Turnover chaos
Burrow was intercepted on the ensuing possession and again on the Bengals' next possession. Then Stroud was intercepted, giving the Bengals the ball at the Texans' 4-yard line. Two plays later, Joe Mixon ran in a goal-line score.
Bengals tie it!
Cincinnati forced Houston to punt and wasted no time getting within striking distance. On the second play of the drive, Burrow hit wide receiver Tyler Boyd, who took off for a 64-yard gain, as shown below. The Bengals later connected on a game-tying field goal.
Texans win!
Stroud & Co. got into field goal range for kicker Matt Ammendola, who made a game-winning, 38-yard field goal as time expired.
FINAL: Pittsburgh Steelers 23, Green Bay Packers 19
Run it in
Najee Harris finished off the opening drive of the game with a 4-yard rushing score for the Steelers.
Got 'em in bounds
Faced with a third-and-7, Packers quarterback Jordan Love threw a pass up for wide receiver Romeo Doubs, who got both feet in bounds for an 8-yard touchdown.
Running through them
Running back Jaylen Warren rumbled through the Packers defense for a 16-yard Steelers score.
Love in the air
Love found and hit wide receiver Jayden Reed for a 35-yard Packers touchdown. That said, they missed the extra point and trailed 17-13.
Steelers D closes it out
After Pittsburgh intercepted Love on Green Bay's previous possession, safety Damontae Kazee intercepted the quarterback as time expired to secure a Pittsburgh win.
FINAL: Tampa Bay Buccaneers 20, Tennessee Titans 6
TB TD
Baker Mayfield got the ball out to Rachaad White, and the running back roared down the left side of the field for a 43-yard touchdown, giving the Buccaneers a 7-3 lead.
Absurd catch
Buccaneers wide receiver Trey Palmer came down with a ridiculous, 32-yard catch early in the third quarter. The drive ended in a field goal for Tampa Bay.
I will be scoring
Mayfield hit Mike Evans near the goal line, and the wide receiver muscled his way into the end zone for a 22-yard score.
FINAL: Indianapolis Colts 10, New England Patriots 6
Keep blocking!
New England put together a 13-play field goal drive to open the game, but Indianapolis responded with a 14-play touchdown drive, ending with Jonathan Taylor running in a score on fourth-and-goal from the 1-yard line thanks to a series of blocks.
Improvise
New England got another field goal on the board early in the fourth quarter, but then Isaiah McKenzie ran the ensuing kickoff out to the Indianapolis 47-yard line. On third down, quarterback Gardner Minshew kept evading sacks and got the ball out to wide receiver Michael Pittman Jr., moving the chains. Four plays later, Matt Gay hit a 51-yard field goal, giving the Colts a 10-6 lead.
Rough pick
The Patriots got the ball into the red zone, but Mac Jones' pass was intercepted by Colts safety Julian Blackmon.
QB change
After forcing the Colts to punt, Bailey Zappe came in at quarterback for the Patriots with 1:52 remaining in the fourth quarter. That said, Zappe was later intercepted by safety Rodney Thomas II. The Colts then took a knee to end the game.
[Do you want more great stories delivered right to you? Here's how you can create or log in to your FOX Sports account, follow your favorite leagues, teams and players and receive a personalized newsletter in your inbox daily.
---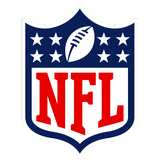 Get more from National Football League Follow your favorites to get information about games, news and more
---