No. 13 Xavier shows fight, road toughness in win over UConn
Sean Miller looked at his team inside a silent Gampel Pavilion at 10:30 on Wednesday morning. He was ready to deliver a message.
"We've done well, but the sign of a great team is what you can do away from home," Miller said at the conclusion of his team's shootaround. "Now is your chance to do it. We didn't come here to play UConn. We came here to fight like hell for a victory."
That's exactly what the No. 13 Musketeers did, riding a 9-0 run to open the game and holding off a furious comeback by the No. 19 Huskies in a raucous atmosphere, prevailing 82-79. It marked a fitting ending to Xavier's 9-1 first half in Big East play, because the Musketeers answered the one big question surrounding this team: Could they do it on the road?
"I really felt that was our best overall performance of the season," Miller said following the win. "Defensively, I thought the first half was as good as we played all season."
The Musketeers, who entered at 96th in KenPom adjusted defensive efficiency, shut down UConn in the opening minutes by letting Andre Jackson shoot from beyond the arc, and daring the Huskies to launch from downtown. It worked, as Connecticut shot just 32% from the field in the opening 20 minutes, including 1-for-13 from 3-point range.
"That was the mindset of our group in this game, to set the tone and stay together," Souley Boum said following the win.
That mindset is the shift that Miller has brought back to Xavier basketball, one that Boum describes as "never having a moment where we are complacent."
Highlights: Souley Boum proves his might vs. UConn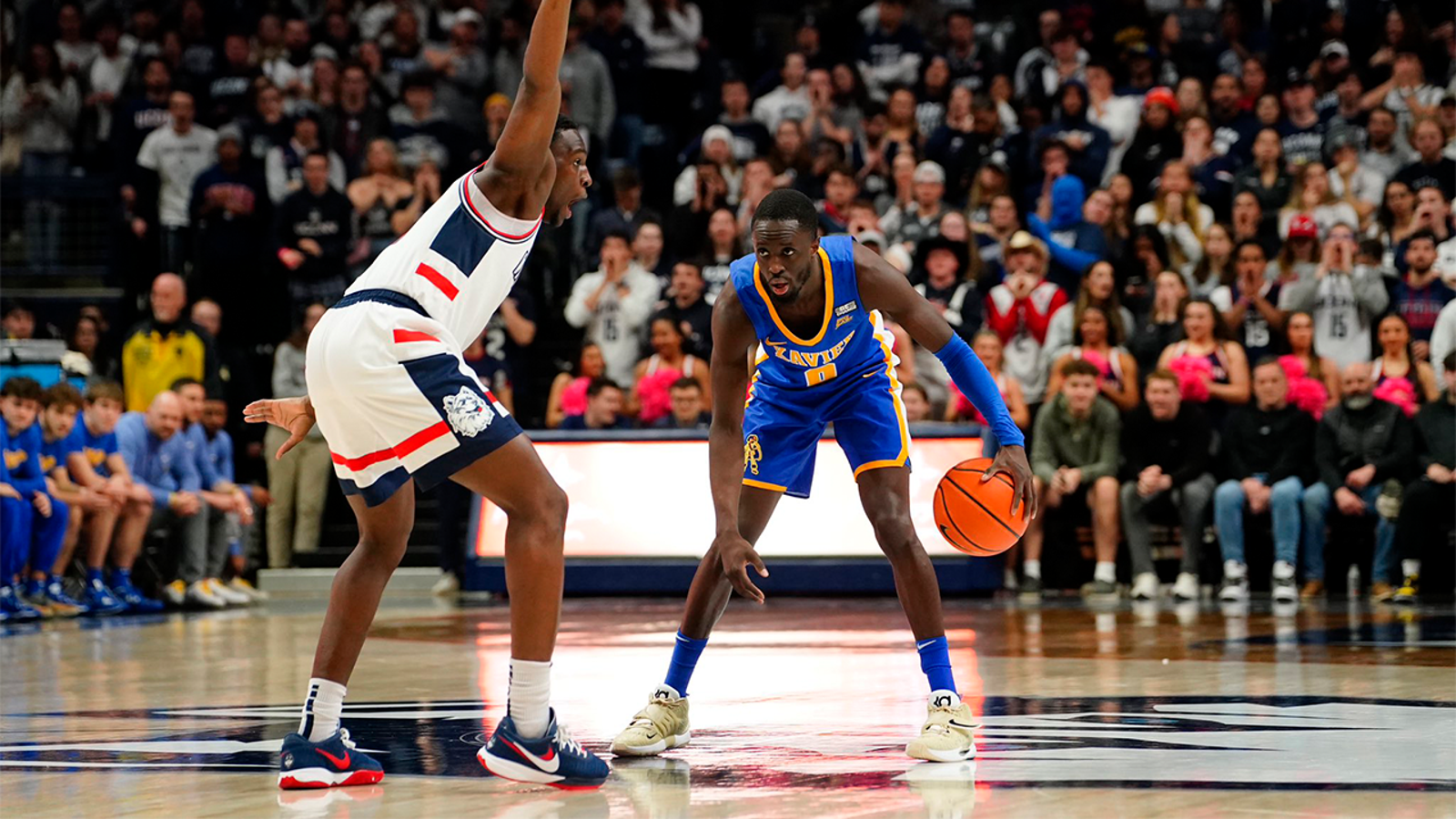 Xavier's Souley Boum scored 21 points in a 82-79 victory over the No. 19 UConn Huskies.
The UTEP transfer has embodied that attitude and so much more for the 16-4 Musketeers. Boum has answered Xavier's preseason point guard questions in emphatic fashion, ranking top-five of the Big East in both scoring (17 PPG) and assists (5.1 APG). He's been as impactful as any transfer in college basketball and is a legitimate candidate for Big East Player of the Year.
"He's an incredibly accurate shooter," Miller added on Boum. "Whether it's deep 3s or off-the-dribble 3s, when he's on, he carries us. Really, I didn't think Souley had his best game, but that shooting with him not playing well, it's hard to say 21 points at UConn isn't a good night."
In his latest performance as the Musketeers' stabilizing presence, Boum started 5-for-5 from beyond the arc and ended up with 21 points.
"I'm the point guard of this team, and I have to be that guy for this team," Boum said. "I have no time to have a letdown, and I was talking to our guys to get them juiced up and ready. We did that to start the game, and then it's about weathering the storm."
UConn brought a second-half blizzard, clipping what was a 17-point deficit all the way down to one with 10:59 to go, and again with 4:52 left before one final push with 2:40 on the clock.
Huskies sophomore superstar Jordan Hawkins went off for 26 points, shooting 8-for-12 in the final 20 minutes. It was a welcome sight for an offense that was soul-searching at the break. With Tristen Newton matching his season-high with 23 points to go along with four assists, the big-picture positive for the Huskies is that Hawkins had some help, and the backcourt played as strong of a half as it has in weeks despite it being too little, too late.
"Defensively, we were so soft. We've completely lost our way, and I've got to get that fixed," Dan Hurley said following Connecticut's sixth loss in eight games after a 14-0 start to the season.
"It's rare for me to have to get away from man defense almost entirely because their guards were getting anywhere they wanted on the court. The entire perimeter was that bad defensively. If we can't get our man defense fixed — teams that are exclusively playing zone are not doing well."
The Musketeers shot 53% from the floor, and 50% from beyond the arc.
For UConn, Wednesday marked another night of disappointment, as the Huskies find themselves at 5-6 in the Big East and out of the regular season title race. UConn is still considered an NCAA Tournament lock as a projected 5-seed in Mike DeCourcy's latest bracket forecast, but the Huskies need to be a different team next week. They have a week off before a pair of matchups against Big East basement dwellers DePaul and Georgetown.
As for Xavier, the vision of a regular-season conference crown is real. This program, which won just eight Big East games last season, has taken a 180-degree turn since Miller returned to the sidelines. A win of this caliber on the road, and with reserves Jerome Hunter and Desmond Claude adding quality depth to the rotation, has this Musketeers team evolving as the season intensifies.
"That's what tonight really gives our group, a belief that we can win anywhere," Miller said. "It's one thing to talk about it, it's another thing to go through it. When you go through it and you're victorious, you say, 'alright, we can do it.'"
"There's people out there who say, 'Can they win on the road?' and all this and all that," Boum added. "We're just going out there to keep getting the credit that we deserve. We're built for these moments, and we're just going to keep stepping, and keep working."
The Musketeers' road gets no easier. Xavier heads to Omaha to visit a Creighton team that's found its footing in conference play and is 8-1 at home this year. That tip-off comes at 12:15 p.m. ET on Saturday.
Read more:
Top stories from FOX Sports:
FOLLOW Follow your favorites to personalize your FOX Sports experience
College Basketball
Big East
---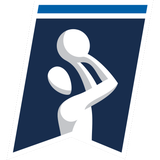 Get more from College Basketball Follow your favorites to get information about games, news and more
---
---