Ohio State looks to iron out offensive wrinkles against Youngstown State
Ohio State tight end Cade Stover bristled at the criticism coming from outside the program this week following the Buckeyes' underwhelming 23-3 road win over rebuilding Indiana.
Stover took exception to the social media vitriol aimed at new starting quarterback Kyle McCord after the Buckeyes came out shaky and failed to turn the game into the expected rout.
"As much as fans want to think they are qualified to call plays and come out there and do our job, good for them. But I can promise you, nobody here cares at all what they say," said Stover, a team captain and top NFL prospect.
"I can assure you," Stover added, "going into that game on Saturday that we are not thinking about Johnny in his basement typing, 'Hey, you guys suck.'"
Stover — the team's leading receiver last week with five catches for 98 yards — doesn't doubt that McCord and the Buckeyes will have their minds right on Saturday when Youngstown State visits the Horseshoe.
After the Penguins of the FCS, Western Kentucky from Conference USA comes in the week after. Coach Ryan Day wants to use that time to get the offense into some sort of rhythm behind McCord, although he expects Devin Brown — the quarterback who battled McCord for the starting job throughout the preseason — will also get a chance.
The next big test for Ohio State, which slipped two notches to No. 5 in the AP Top 25 this week, will be Sept. 23 at No. 10 Notre Dame.
"That's not just Kyle. It's the offense across the board," Day said of last week's effort. "It won't be good enough moving forward to reach our goals."
Should Ohio State be concerned about Kyle McCord?
Joel Klatt breaks down whether the Ohio States Buckeyes should be concerned about Kyle McCord's lackluster performance.
ALL ABOUT US
Youngstown State opened the season beating Valparaiso 52-10, with Tyshon King, a transfer from Northen Michigan, rushing for 111 yards and two TDs.
"Of course, you want to go in there and show you stack up against the best," King said of facing Ohio State. "We want to show that we are some of those guys who can go in there and compete with them."
Fourth-year coach Doug Phillips is realistic about the matchup.
"I think if you probably talk to the Buckeyes, they're focusing on them," he said. "That's what this month of September is all about. When you don't have a preseason, when you don't have scrimmages, you got to utilize the opportunities that you have, those non-league games to figure out who you are."
MORE FOR MARV?
Day said he's still aiming to find more ways to get the ball to Marvin Harrison Jr., who broke out last season with 1,263 receiving yards and 14 touchdowns. Projected to be a first-round NFL draft pick in the spring, Harrison last week was targeted eight times with just two catches for 18 yards — his least productive day as a starter.
SHORTER GAMES, FEWER PLAYS
Day noted that new play-clock rules in college football designed to speed up the game mean fewer offensive chances. That will require adjustment and better offensive efficiency. The clock no longer stops after first downs except for the last two minutes of each half.
"We have to do a better job executing early because that's going to determine the outcome of the game, probably more so than in the past," Day said.
THE TRESSEL CONNECTION
Phillips had an early coaching stint at Youngstown State in the early 1990s under coach Jim Tressel, then worked for Tressel again at Ohio State in 2006. Tressel coached YSU for 15 years until he was hired at Ohio State in 2001 and brought a national championship to Columbus the next season. Tressel left Ohio State in 2010 amid a scandal involving players trading memorabilia for tattoos. He went back to Youngstown State and served as president from 2014 until his retirement in February. Before getting the YSU job, Phillips was an assistant for three seasons at Cincinnati under Luke Fickell, who had also coached under Tressel.
Reporting by The Associated Press.
---
COLLEGE FOOTBALL trending
---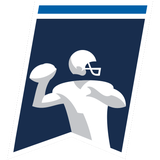 Get more from College Football Follow your favorites to get information about games, news and more
---