Olivia Pratt-Korbel: Man charged with schoolgirl's murder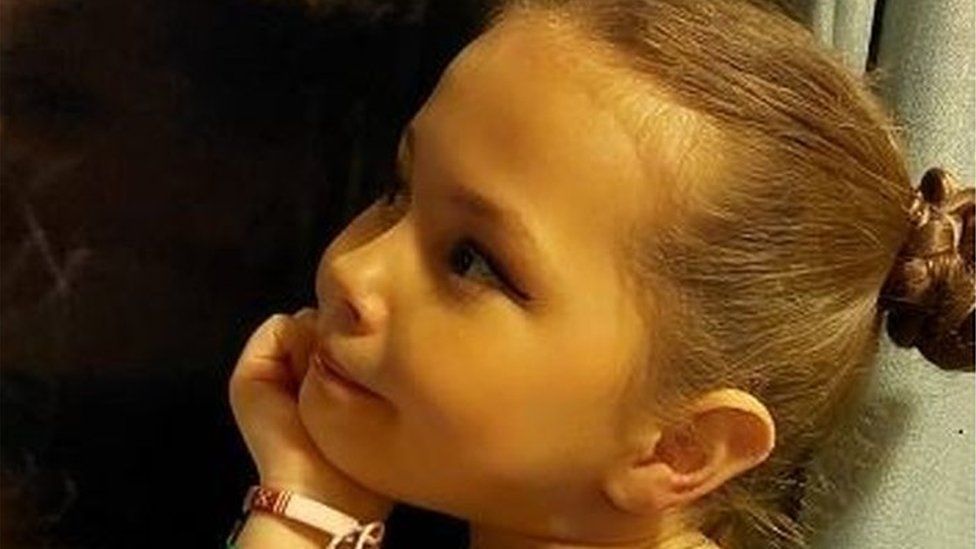 A man has been charged with the murder of Olivia Pratt-Korbel, who was shot in her home in Liverpool.
The nine-year-old was fatally wounded as her mother tried to stop a gunman chasing another man into their house.
Thomas Cashman, 34, of West Derby, Liverpool, has also been charged with the attempted murder of Olivia's mother Cheryl Korbel and Joseph Nee.
Olivia was shot in the chest and her mother injured as Mr Nee, a convicted burglar, was chased into their home.
Mr Cashman has also been charged with two counts of possession of a firearm to endanger life.
Paul Russell, 40, of Snowberry Road, West Derby, has been charged with assisting an offender.
Both men are due to appear at Liverpool Magistrates' Court on Monday.
Olivia's mother was shot in the wrist as she tried to shut the door to stop two men entering her house on Kingsheath Avenue, Dovecot, at about 22:00 BST on 22 August.
The gunman continued shooting and fatally hit Olivia. Neither man was known to the family.
Assistant Chief Constable Chris Green, of Merseyside Police, said his team had worked "relentlessly" in what has been "a complex inquiry, supported by Olivia's mum and dad and the wider Merseyside community".
Det Ch Supt Mark Kameen said it was still "very much a live investigation".
He said: "At the beginning of the investigation we were firm in our commitment to finding all of those involved in this case, which includes the people who have tried to shield and protect individuals, and those who have supplied the weapon or are hiding the weapons used in this incident.
"We have had an overwhelming response and support from the public since the tragic murder of Olivia and I would ask for your continued support so we can keep the promise we made to Olivia's family and the local community to ensure that those involved face justice.
"Our thoughts today are with Olivia's mum and dad, Cheryl and John Francis, and their families, who throughout the last few weeks have shown incredible strength, courage, and dignity."
Olivia's funeral was held on 15 September at a packed St Margaret Mary's Church, just streets away from where the shooting happened.
Pink ties, jackets, scarves and bows were worn by those attending the service after her family asked people to wear a "splash of pink".
Speaking in her eulogy, her mother said her daughter had "touched so many people's hearts and was loved and adored by everyone".
"I will never say goodbye but what I will say is goodnight, love you, see you in the morning."
The police force has appealed for anyone with CCTV, dashcam or smart doorbell footage, which might help the investigation, to come forward.
Why not follow BBC North West on Facebook, Twitter and Instagram? You can also send story ideas to northwest.newsonline@bbc.co.uk