Oscars Were Joyous & Chill Behind the Scenes Before Will Smith Moment
94th Academy Awards
Calm & Joyous Before Will Smith
And the Oscar Goes To …
3/27/2022 8:34 PM PT

The 94th Academy Awards are coming to a close, and while Will Smith definitely stole the show — for all the wrong reasons — the show was actually going swimmingly beforehand.
The Dolby Theater was chock-full of stars who were dressed to the nines Sunday night — and as Oscar statuettes started to get dolled out … the hugs and selfies started to roll in as well.
One example of such love was between Best Supporting Actress winner Ariana DeBose and her fellow nominee, Jessie Buckley … the latter of whom seemed to be giving the 'West Side Story' star her props for walking away with the W, which everyone thinks is well-deserved.
Ditto for when Troy Kotsur won for Best Supporting Actor for his work on 'CODA' … his table was elated for him — as was the rest of the audience as he delivered a rousing speech in ASL.
Some other highlights that were happening behind the scenes … Venus and Serena Williams were posing with each other, and just about everyone else who wanted a pic. It was a big night for them — especially seeing how Will Smith was up for the top prize, which he ended up winning.
Of course, things took a dark turn when Will smacked Chris Rock across the face after he made a crack about Jada Pinkett's shaved head … which led to an awkward moment therafter.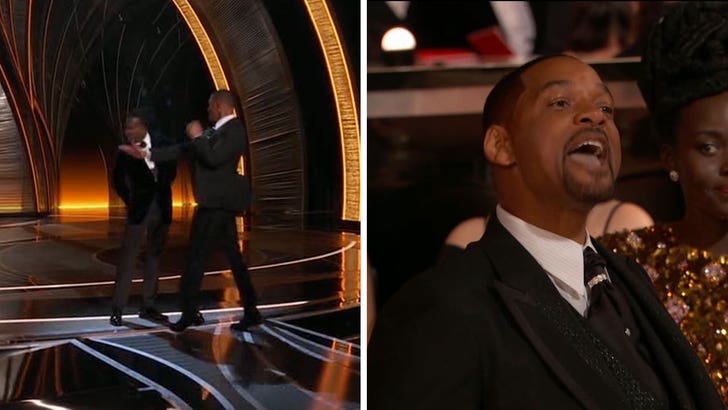 ABC
Still, it was a pretty feel-good vibe before all that … as evidenced in all the hobnobbing that was going on down in the seats and backstage.
One thing we can't say … this one wasn't memorable. Because it absolutely was — take a look for yourself.