Pac-12 Tournament semis takeaways: UCLA, Arizona dominate en route to matchup
Note: Bryan Fischer is sharing takeaways on the action throughout the Pac-12 Tournament.
GAME 2: Arizona 78, Arizona State 59
LAS VEGAS – Every coach would tell you that a game is lost long before a player lets loose a buzzer-beating shot.
It's a missed second chance basket, a deflected rebound in the final minutes or a free throw that rims out which ultimately proved to be the difference in keeping a team alive just long enough to get into position to win in the dying embers.
Arizona knows this all too well, having been shocked by their in-state rivals late last month in Tucson when Arizona State guard Desmond Cambridge Jr.'s 60-foot heave swished in for an unlikely one-point win that contributed to Tommy Lloyd's side missing out on a regular season title.
So perhaps it was no surprise to see the Wildcats energized and active on both ends of the court for the teams' third meeting of the year in the Pac-12 Tournament semifinals, a runaway 78-59 victory that never gave the Sun Devils a shot at winning the season series by buzzer-beater or any other method.
"Sometimes we can ride the ebbs and flows of emotions but today I thought we were even keeled and I thought it worked out really well for us," Lloyd said. "When they play like that, we're pretty hard to beat."
Guard Kerr Kriisa started and showed few ill-effects from an injured shoulder in the quarterfinal win over Stanford that had caused him to shoot a late free throw left-handed while in obvious pain. The junior knocked down his first jumper and finished with just five points but did dish four assists and played active, frustrating defense on the perimeter.
What Kriisa lacked from a scoring perspective was more than made up by Pelle Larsson and six others who notched at least six points in a balanced offensive effort that ended up shooting 52.6 percent on the night. All-Pac-12 first teamer Azuolas Tubelis was 8-of-11 from the field for 17 points and battled Cedric Henderson Jr. (14 points) to be the team's leading scorer all night.
Big man Oumar Ballo also played a big role with his athleticism in the low post, posting a 14-10 double-double in helping Arizona to a significant edge in the paint. For good measure he also chipped in with three blocks that caused much of the pro-Arizona crowd to rise to their feet each time.
"When you have two bigs like we have, the smart thing is to feed them," Lloyd said. "It's a great layer to have in your offense, to be able to pitch it into the post and play through those guys."
Bobby Hurley's squad never led by more than three and needed every ounce of defensive effort (15 turnovers forced) to keep hanging around on a night where the shots just weren't falling and they shot 29% in the first half. ASU had six comeback wins when trailing at the break already this year but couldn't take advantage of a handful of UA scoring droughts down the stretch to cut into the deficit.
That leaves the squad with what should be a sweaty Selection Sunday on the bubble for the NCAA Tournament. The Sun Devils may have done enough in reaching the semifinal, adding the run to several quality wins on their resume such as Michigan, Creighton, USC and the earlier victory over Arizona. However, they dropped to 5-6 against Quad 1 teams and entered the night with a NET ranking of 60 that was below several others projected to miss the March Madness cut.
"I had a vision of us cutting down the nets but it just didn't come to fruition," Hurley said. "I truly believe that if you take our three best wins, and compare them to other bubble teams, I really don't think it's close. We've demonstrated that we could go away from our home court.
"Twenty-two wins in a Power conference, how much more do you really have to do?"
On the flip side, the Wildcats likely locked up being no worse than a two-seed next weekend and may benefit from additional chaos elsewhere to even sneak into the one-line.
That's a concern for another time however as they go for their second straight Pac-12 Tournament crown on Saturday night against regular season champion UCLA. The two split their two meetings on the year, with the 'Cats winning at home in a low-scoring affair before the Bruins closed out the regular season with a blowout the other way.
UCLA hasn't triumphed in the tournament setting since 2014 and face the prospect of being down two starters with Jaylen Clark reportedly out for the year with a leg injury and Pac-12 Freshman of the Year Adem Bona injuring his shoulder earlier Friday night amid blowing out Oregon.
"It's awesome, it's Arizona vs. UCLA. Obviously there's an amazing rivalry there," added Lloyd. "We're both facing some injuries but that's how tournament basketball is in the postseason so you know we're coming out and know it's going to be a great challenge.
"We look forward to the opportunity to play on the big stage."
GAME 1: UCLA 75, OREGON 56
LAS VEGAS — This was supposed to be a special time for UCLA basketball, one where a title-winning regular season fueled a run during the only month that mattered for the sport's preeminent blueblood.
Instead, March has turned into much more of a nightmare for Mick Cronin's team as the Bruins' hopes of winning the national title for the first time since 1995 have now suffered two critical blows in less than a week.
The latest came on Friday night at T-Mobile Arena in the Pac-12 Tournament semifinal against fourth-seeded Oregon, an eventual 75-56 win that proved to be potentially crippling to the program's long-term goal of cutting down the nets in Houston four weeks from now.
Just six days after seeing conference defensive player of the year Jaylen Clark go down with what was reportedly a season-ending leg injury on Senior Day at Pauley Pavilion, UCLA watched as the league's freshman of the year Adem Bona crumpled to the court with a left shoulder injury after diving for a loose ball with 16:14 left.
Ducks coach Dana Altman was so concerned at seeing the play unfold at his feet that he immediately waved over trainers, causing a ripple of distress to shoot through the rest of the UCLA bench for the Nigerian forward who had looked terrific on both ends of the court.
Bona, who finished with four points and four rebounds in 18 minutes, was ably replaced by Kenneth Nwuba and Mac Etienne to close out the victory, but neither have the kind of athleticism in the low post that could prove key in the NCAA Tournament.
"We've got guys on scholarship for a reason. They practice hard and we prepare them for a reason," Cronin said. "It gets them ready for next week and gets them experience."
If there was a silver lining for Cronin and company in the absence of the big man, it came in the form of the rest of the starters stepping up their game to help salt it away against an Oregon side that was fighting for a place in the big dance next week.
"We stepped it up, the guys were awesome," Cronin said. "Onward we fight."
Veteran guard Tyger Campbell had a career-high 28 points, all but eight of which came in the second half. He was also deadly from long range in knocking down four 3-pointers while dishing six superb assists. Jaime Jaquez Jr. started slow, but ended up with 18 points and 10 rebounds for yet another double-double by the Pac-12 Player of the Year.
"He's our closer," Jaquez Jr. said of his senior teammate. "He gets us into position to make plays."
Oregon was not without their own injury concerns as big man N'Faly Dante did end up starting after needing to be helped off the floor on Thursday night in a quarterfinal win over Washington State. He notched eight points and 10 boards but didn't appear as effective as he had been most of the season while playing 16 minutes. Will Richardson contributed a team-high 10 points in a quality effort but it was too little to matter in the end for a talented team that was frustratingly inconsistent for most of 2023.
The loss likely ends any hopes the Ducks had at reaching the NCAA Tournament after entering the night 44th in the NCAA NET rankings but dropping to 2-9 against Quad 1 teams. Still, an NIT bid could prove fruitful for Altman to build toward next season and much higher hopes in Eugene.
"I liked the way we battled on the boards," Altman said. "We just didn't get stops. (Campbell) kind of got whatever he wanted."
The Bruins, meanwhile, remain in contention for one of the four No. 1 seeds in the tournament and a favorable path to make it back to the Final Four that would include a regional in the same building they've grown accustomed to in Las Vegas.
Those are thoughts for another time, however, as Cronin tries to refocus his team on the task at hand on Saturday night as the program looks to win the conference tournament for the first time since 2014.
Bryan Fischer is a college football writer for FOX Sports. He has been covering college athletics for nearly two decades at outlets such as NBC Sports, CBS Sports, Yahoo! Sports and NFL.com among others. Follow him on Twitter at @BryanDFischer.
Read more:
FOLLOW Follow your favorites to personalize your FOX Sports experience
Pac-12
College Basketball
---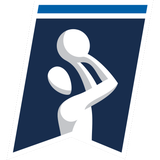 Get more from College Basketball Follow your favorites to get information about games, news and more
---