Pelé's Massive Tomb Opens To Public In Brazil, Features Turf & Life-Size Statues
Artistes
Artistes

Pelé
Massive Tomb Opens To Public In Brazil
… Features Gold, Turf & Life-Size Statues
5/16/2023 8:06 AM PT

Fans wanting to pay their respects to Pelé will now be greeted by an epic memorial … the soccer legend's tomb in Brazil has just opened to the public — and it's lavish.
The shrine — which is located inside the world's tallest cemetery in Santos, Brazil — features a golden casket, turf on the floor … and even life-sized statues at the entrance of the room.
On the ceiling, there's a painting of the sky … and on the walls, there are images of thousands of fans cheering.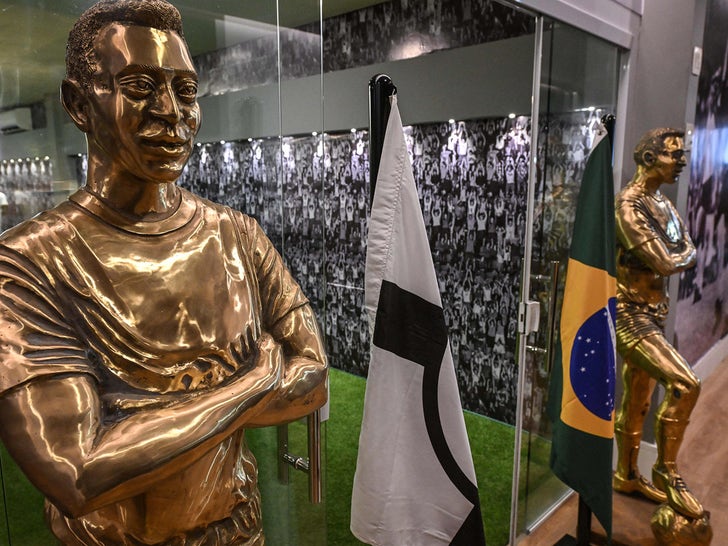 In total, the monument occupies roughly 2,000 square feet of space.
Fans can visit the tomb by signing a form on the Ecumenical Memorial Cemetery's website … but only a select, lucky few will get in — at the moment, only 60 visitors are allowed per day.
Pelé's son, Edson, was emotional at the unveiling of the tomb on Monday … telling reporters he was thrilled with the memorial.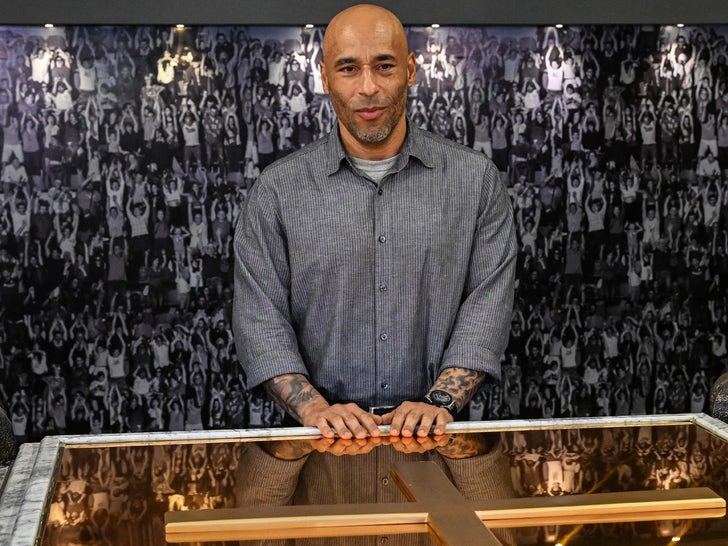 "It has the essence of what he was," he said.
Pelé — a three-time World Cup winner — passed away on Dec. 29 at 82 years old … and tributes for the legendary footballer have poured in from all over the globe nearly every day since.
In fact, his name was just added to the Portuguese dictionary … recognizing "that or someone who is out of the ordinary."