RIP Red Envelope: After 25 Years, Netflix is Killing Its DVD Rentals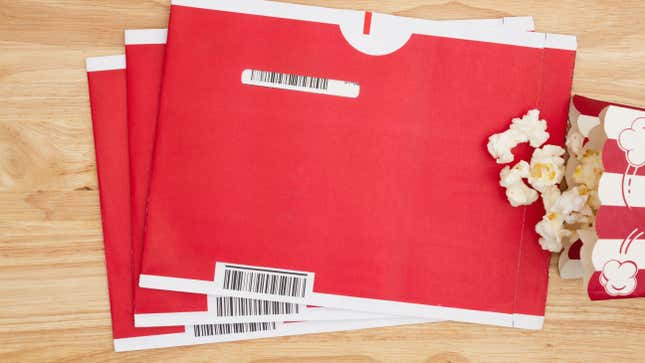 After some 25 years, Netflix is officially retiring its DVD rental service. The company announced the move in a tweet Tuesday, explaining that its final discs will ship on Sept. 29th:
Netflix Passwords, ChatGPT Can't Detect AI, and No More CoTweets | Editor Picks
For those of you who didn't know that Netflix still has a DVD rental service (I presume that might actually be a decent number of you), yes, they do! But, as previously noted, they won't for long.
Netflix says that it will officially halt its service in September and will accept returns until Oct. 27th. The company has also provided the option for interested users to download a copy of the data associated with their accounts, which will feature a total tally of the videos the user has rented during their time with Netflix, should you want that for the purposes of nostalgia.
The reason why Netflix is putting DVDs out to pasture isn't too hard to spot: ever since digital streaming took off, not a whole lot of people are still interested in renting physical media. Yahoo reports that Netflix has been making markedly less money from these rentals lately; last year, it brought in a profit of $145.69 million—a revenue plummet of 20 percent from the preceding year.
While most of us stopped mailing away for those little red envelopes sometime around Netflix's 2007 streaming launch, a not insignificant chunk of people continued to use the home delivery system. In 2019, the last time Netflix released its subscriber data for DVDs, it listed some 2.15 million people as active users. Still, at that point, user numbers—and, thus, revenue—had been steadily falling for quite some time.
It wasn't always that way. During the early 2000s, as Netflix ascended to the peaks of the video rental market, its home delivery system helped it dominate other big rental chains like Blockbuster—and made its little red envelopes ubiquitous in homes across America. For those of us old enough to remember, those red envelopes will surely remain a nostalgic emblem of the pre-streaming days—a time when DVDs and Blu-rays were king.
Anyway, RIP Netflix DVD rentals. There never was another like you, nor will there be ever again.