Russell Westbrook Dances W/ Wife At 35th Birthday Bash
Entertainment
Entertainment

Russell Westbrook
Dances W/ Wife At 35th Bday Bash
… 'The Birthday Boo!'
11/13/2023 3:32 PM PT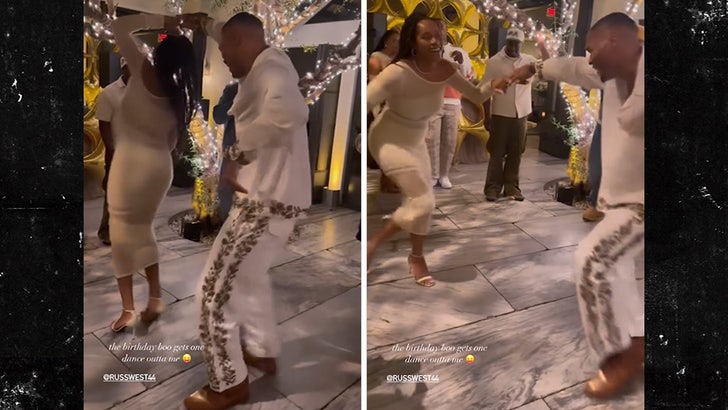 The Clippers might've lost Sunday, but that didn't stop Russell Westbrook from having a blast celebrating his 35th trip around the Sun … dancing the night away at his birthday party with his wife, Nina!
Nina shared video of the special moment with her 9x NBA All-Star hubby on Instagram on Monday … showing the two hand in hand, twirling on the dance floor, celebrating Westbrook's bday.
You can hear Russ's family and friends, including L.A. rapper/singer Blxst, cheerin' them on while Nina, who claims to not be the dancing type, gives it all she has.
"The birthday boo gets one dance outta me," Nina joked.
Russ and Nina have been together since they met in 2007 when both of them played college ball at UCLA.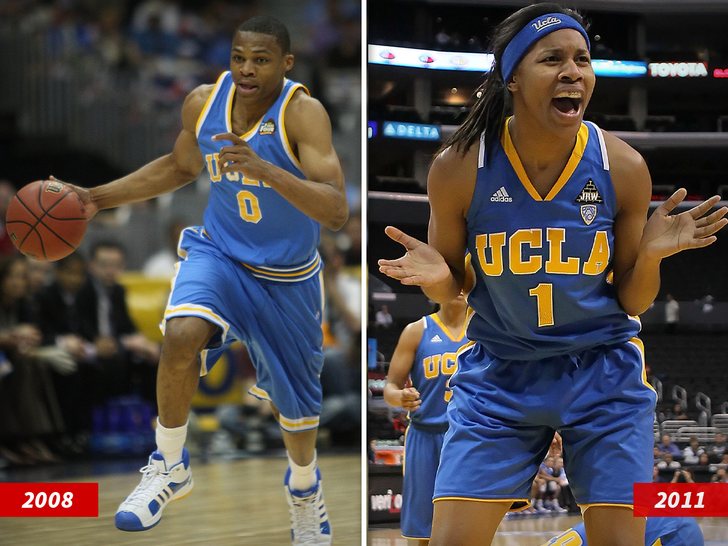 Of course, Westbrook went on to be the 4th pick in the NBA Draft in 2008, while Nina hit the books hard, graduating with her bachelor's in psychology and master's in clinical psychology.
She is now a licensed marriage and family therapist.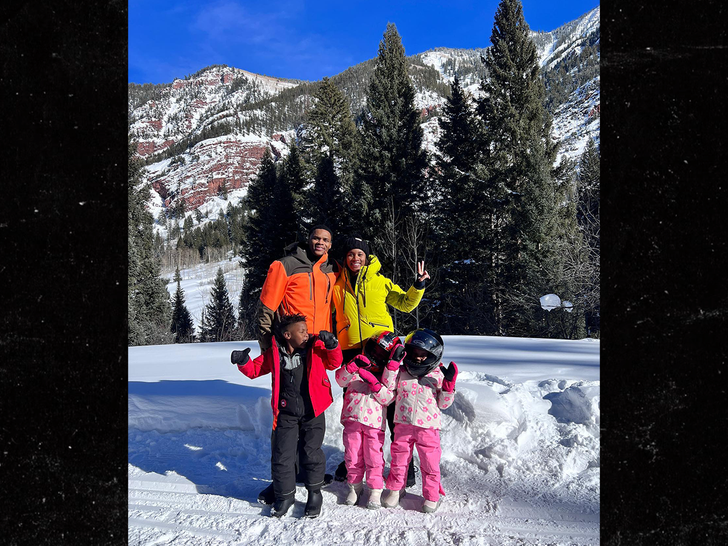 The couple tied the knot in August 2015 and welcomed their first son, Noah, in May 2017. They had two more kids, twin daughters Skye and Jordyn, in 2018.
"Happy Happy Birthday Suga!," Nina said in an IG post. "You're so loved and appreciated! Never forget it! I love you!"
Waiting for your permission to load the Instagram Media.
Unfortunately, the bday shenanigans come after the Clippers 5th consecutive loss … putting them squarely in 11th place in the West with a 3-6 record.
Westbrook had 12 points and 5 assists in the loss … and a dope party!