Selena Gomez Deleting Instagram After Being Blasted Over Israel-Palestine Post
Music
Music

Selena Gomez
Says She's Deleting Her Instagram …
After Taking Heat For Israel-Palestine Post
11/2/2023 6:26 PM PT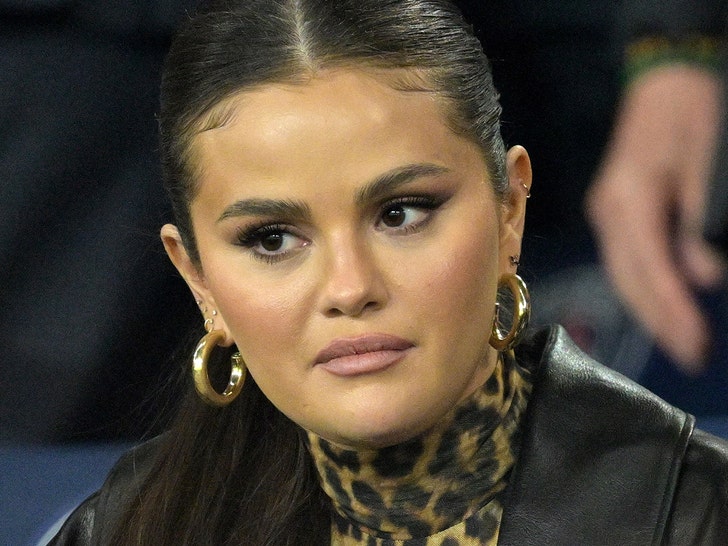 Selena Gomez says she needs a break from Instagram and is going to delete her account … after being blasted for her comments about the conflict between Israel and Palestine.
Selena posted and then deleted an IG story Thursday where she revealed her plans to get off IG, explaining … "I'm done. I do not support any of what's going on."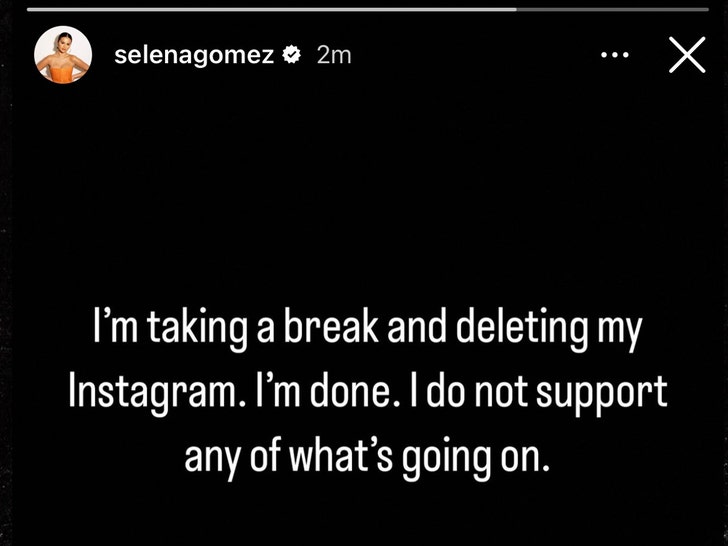 The decision came only days after Selena posted about the Gaza war and then got dragged.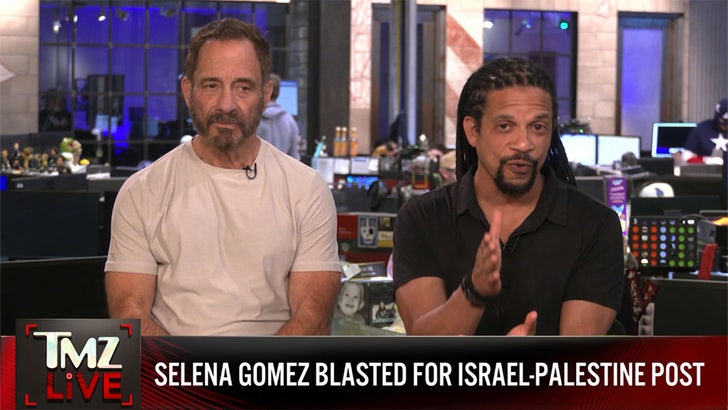 this publication.com
As we reported … Selena spoke out Monday about the war in the Middle East, condemning murder and torture and saying, "That's what makes me sick. I wish I could change the world. But a post won't."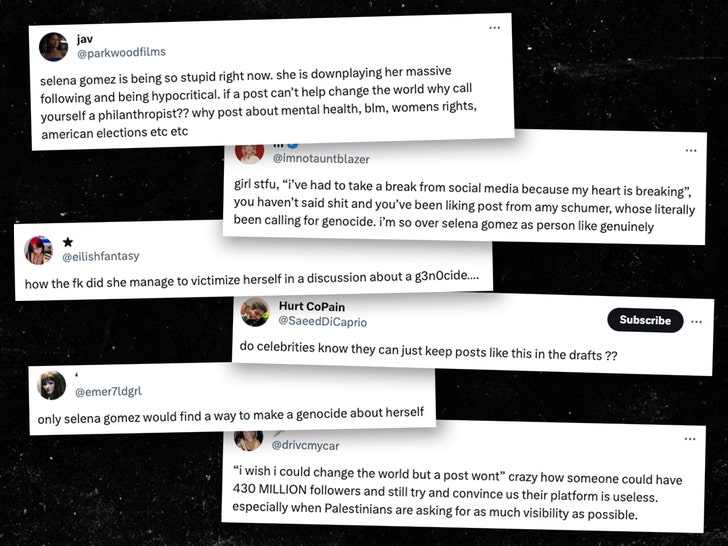 Selena's Israel-Palestine post was met with tons of hate online … with folks accusing her of not doing all she can to help those in need, dragging her for trying to be a victim and blasting her for claiming her platform was useless.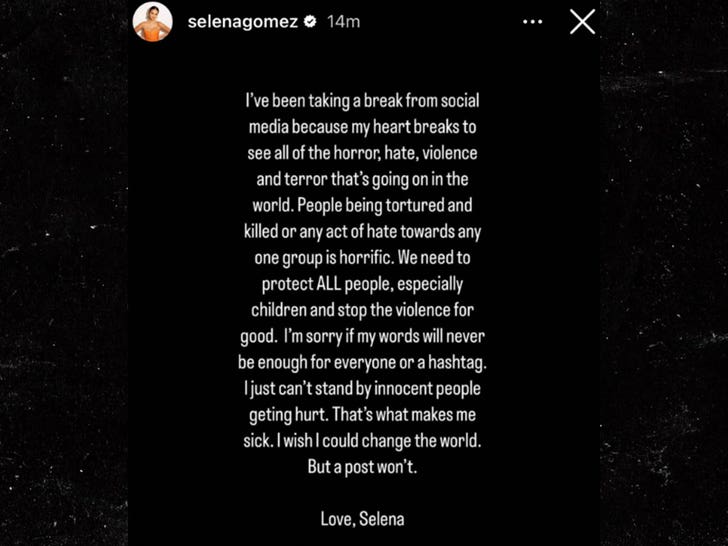 As we've reported … other celebs have faced backlash for their takes on the ongoing conflict … former adult film star Mia Khalifa lost her gig with Playboy after defending Hamas, and the entire Hadid family is getting death threats.
But, Selena seems to be the only one threatening to delete her account.